Ferne McCann had Reveal dreaming about summer holidays yesterday when we met the glamorous TOWIE star at the launch of her new fashion collection for Lasula Boutique.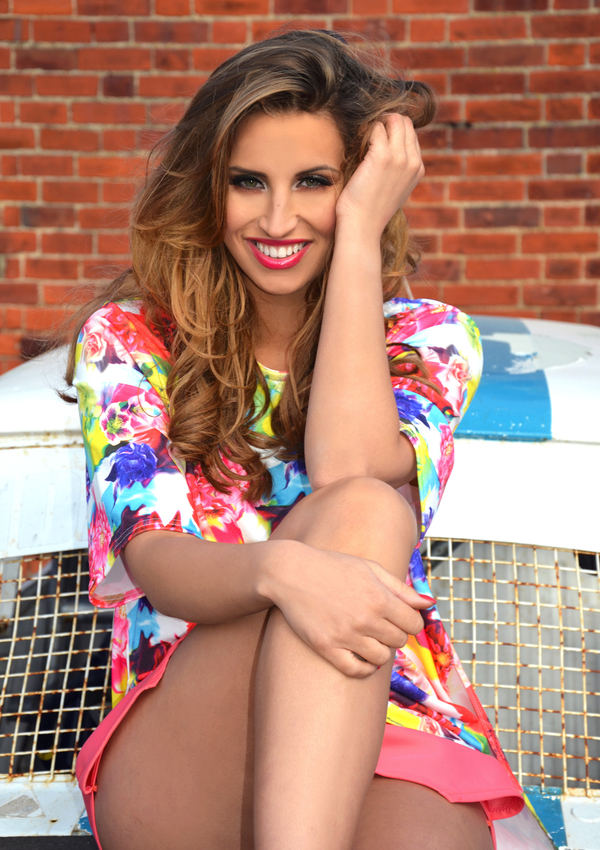 23 year-old Ferne was bronzed to perfection as she showed off the tropical collection, which has shot straight to the top of our holiday wardrobe wish-list!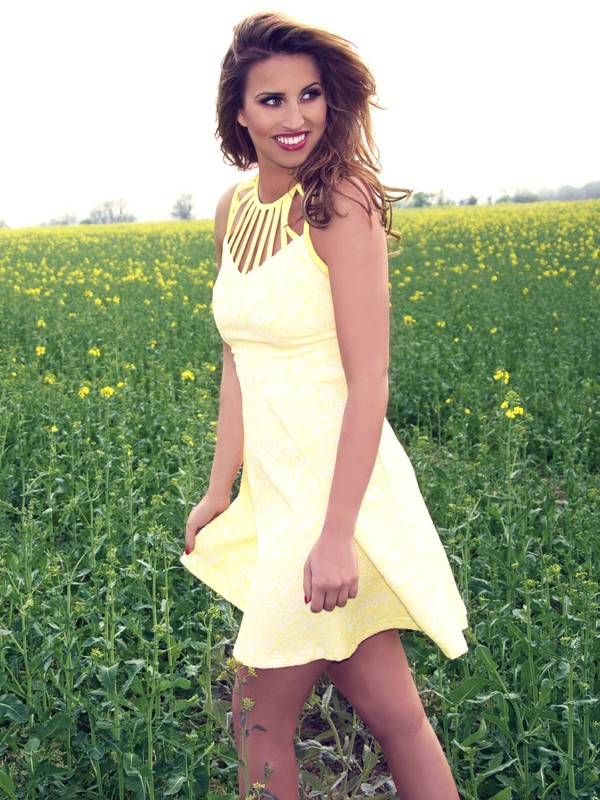 We started by asking Ferne to choose her favourite piece in the collection (no mean feat!)
"It keeps changing throughout the day, but I'm going to go for the
yellow jumpsuit
, with the cap sleeves. I think it's quite lairy and I love that about it!
"You can dress it up, dress it down. You can roll the bottom of the legs up and it can be quite slouchy, quite casual, if you put it with a pair of flip-flops or Converse... or you could wear a pair of heels with it. And that's the reason I love it really; it's definitely a showstopper."
What was your inspiration for the collection?
"Obviously it's a summer collection so plenty of florals and bold prints. But I didn't necessarily have one single inspiration, I'm always flicking through the mags and seeing what's on trend, and obviously it's got an influence of me in the collection so it's more just a reflection of my own style."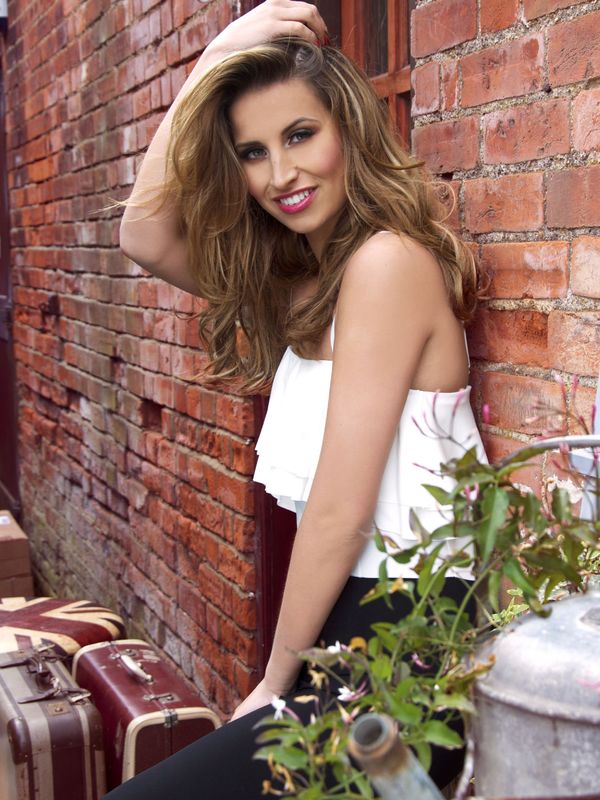 Which celebrity would you most like to see in your pieces?
"I'd say someone like Pixie Lott. She's always wearing cute little shorts and bright harajuku-inspired, coloured looks. Or Perrie from Little Mix, she's always looking really cool. Over in America, I think Olivia Palermo, her classy style is just so effortlessly beautiful."
What's your biggest fashion weakness?
"My biggest fashion weakness is just clothes! Oh my god. My sister's moved out and I've moved into her bedroom and my old bedroom is just full up with clothes, it's just getting out of control. I'm a hoarder! I can't get rid of clothes. I've just got so many."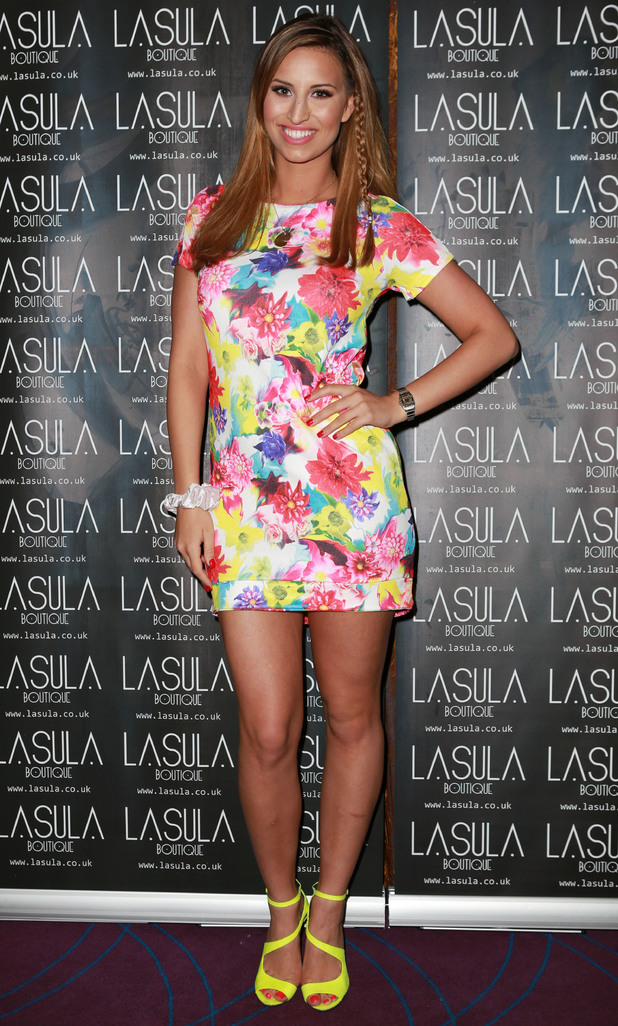 We've already mentally packed the entire collection into our holiday wardrobes...what are your holiday must-haves?
"I would never dream of going on holiday without a pair of flip-flops - always Havaianas. They come everywhere with me, especially on holiday. A really good pair of sunglasses. I definitely splash out when it comes to sunglasses. I think you should invest in a really timeless pair. I like Miu Miu, because they have more alternative shapes that you wouldn't see everywhere and they are always on trend and really cool.
"A killer pair of heels... And obviously one of my Lasula dresses! One of the floral dresses…actually
the playsuit
! White with blue palm trees on."
And who would you say is the best-dressed TOWIE girl (apart from yourself, obviously!)
"Lauren Pope, I just love everything that she wears. I think it's really important, because she styles herself, she doesn't have a stylist, she's just really into her fashion and always gets it right."
You're looking beautifully bronzed today - what's your tip for what to wear with a tan?
"I think white, black, yellow and corals are really beautiful. But nothing beats a black or white dress with a beautiful tan."
Ferne McCann's exclusive collection for Lasula Boutique is available now at
www.lasula.co.uk
Got an iPad or iPhone? Reveal Mag is specially designed to fit!