X Factor star and Queen of the Jungle Stacey Solomon has been named the face of online fashion store Look Again.
The bubbly TV star and singer will be modelling the brand's spring/summer range of sexy and stylish clothing and accessories ahead of her long awaited new album launch in April.
Reveal
caught up with the mum-of-two at the collection launch in London on Wednesday (26 February), where she talked about style icon Kate Moss, finding the perfect jumpsuit and her plans to launch her own fashion range.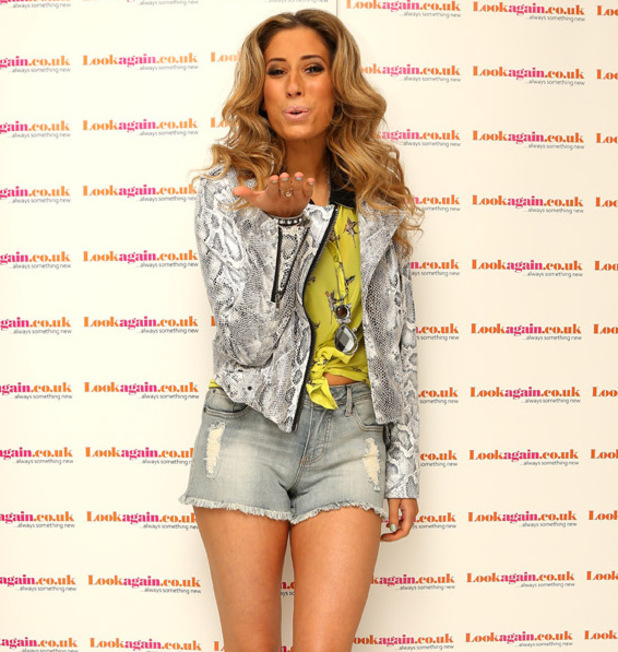 How would you describe your style?
I would say colourful. I love colourful dresses and high-waisted trousers and skirts, and I love cool T-shirts too. Just fun clothing really. I don't like being too coordinated either, so I usually wear bright shoes to add a pop of colour if I'm wearing a plain outfit.
Do you like to experiment with your style?
I do experiment but it makes me very nervous. I don't always feel very confident pushing the fashion limits because sometimes you feel that you're trying so hard. Imagine if I got slated? How devastating! You always look at yourself before you go out and think, 'Oh good job, that outfit's really nice'. You wouldn't pick it otherwise.
Who is your style icon?
I love Kate Moss. I never copy her style but she is my icon. She just looks amazing all the time and everything suits her.
What's your favourite fashion era?
I love the 60s. I love having really pale lips and dark eyes and roots in your hair. I love that whole look.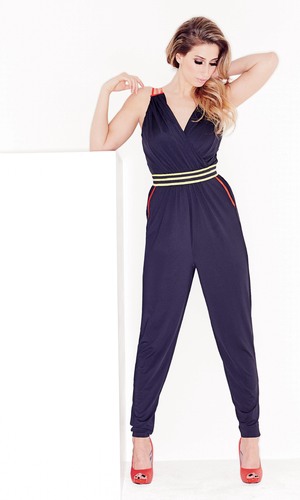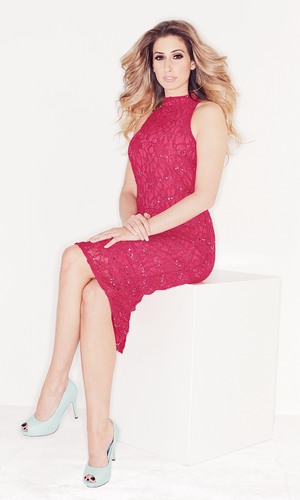 Do your prefer the casual or glam look?
It depends. I love feeling casual as it makes me comfortable and it's easy, but I love getting dressed up as well. I really do get excited when I've got a new outfit and I get to wear it somewhere special.
For a night out, do your prefer jumpsuits or dresses?
I really like jumpsuits but it takes me ages to find the perfect one. Either its too high or too low. I find that it has to be cut really well. But if you find a good jumpsuit, it's better than wearing any dress.
Do you usually wear designer or high street clothes?
I like mixing both to be honest. I like wearing designer shoes with a high street outfit. So for example, a nice tailored suit from Zara teamed with a pair of Louboutins is my ideal look. I think good shoes and a good bag make any outfit look nice.
Where do you like to shop on the high street?
Zara, Tophsop, River Island, New Look and Miss Selfridge are my top places.
You clearly love fashion, will you be bringing out your own range someday?
I'm actually in the process of looking into designing my own range with Lookagain.co.uk. I'd love to do that. There are so many occasions when I go shopping with a picture of what I want in my head and it's never there! God knows where the picture came from or where the inspiration is from; I don't know! I'd love to say, 'Right, I want this and I want to wear this' and actually end up designing it. I'd like to make my range boho chic but I wouldn't stick to just one style.
Do you like shopping in stores or do you find more comfort in online shopping?
I used to like shopping in a store but not with two children now. No way! Take me home to sit with my laptop and just order online. I can't physically take my children out shopping with me because they'd be bored stiff and I never get a chance to go on my own. With online, I can get it all ordered and if it doesn't fit, just send it back. In shops, it's just so crazy. It's like you're in the jungle! It's always busy and you're always stressed out and hungry. Online is just so much more stress-free.
When you're at home, who takes more pride around the house, your fiancé Aaron or yourself?
Me! I'm obsessed and I'm a little bit OCD. Everything has to be in the right place all the time. I hate it when my carpets are hoovered and they're not hoovered in one direction. I follow the kids around the house all the time clearing up after their mess!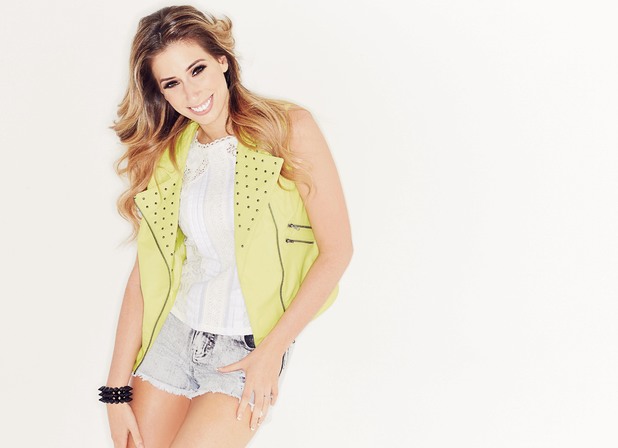 We asked Stacey some more quick-fire questions:
How many pairs of shoes do you own?
As a rough estimate, I'd say 100. It's ridiculous.
What's your favourite fragrance?
Chanel's Coco perfume.
What's your favourite colour to wear?
Either mint green or coral.
What are your most favourite pair of shoes?
My Louboutins. I love them, they're orange.
What do you find most comfortable to wear?
Leggings.
What essentials do you pack in your handbag?
Everything! Umbrellas, purse, make-up. The umbrella takes up so much room too!
What's the one thing that you can never leave the house without?
Lip balm. I hate dry lips, it's so horrible.
What's the one item that every woman should own?
Eyelashes, it just makes your face. I've got beady eyes and without eyelashes it looks like I've got half an eye!
Stacey Solomon is the face of Lookagain.co.uk for the SS14 campaign.