Who'd have thought it? Taylor Swift, 24, and Brit Awards superstar Lorde, 17, are new besties.
It's an unusual friendship not only because of the age gap, but because of the total difference in fashion sense.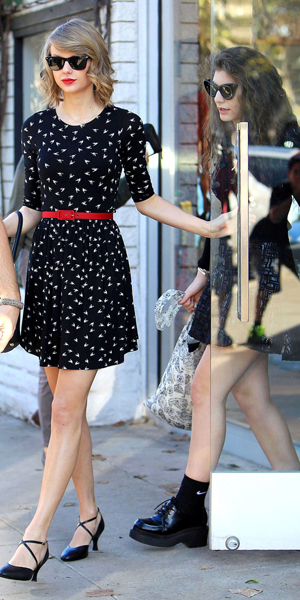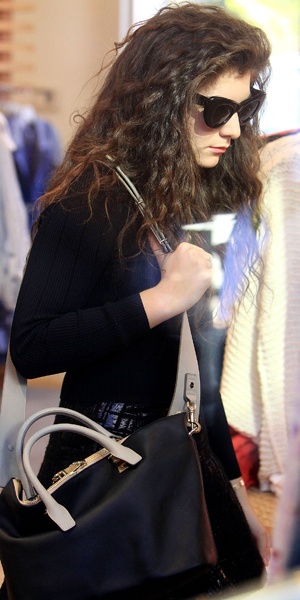 Lorde herself has allegedly said that Taylor was 'too flawless and unattainable'.
They've been hanging out on the beach, and Instagramming cute pics of the two of them together, and now hitting the shops.
Perhaps Taylor is hoping some of Lorde's rock chic edge will rub off on her, or vice versa.
Musical collaboration on the way?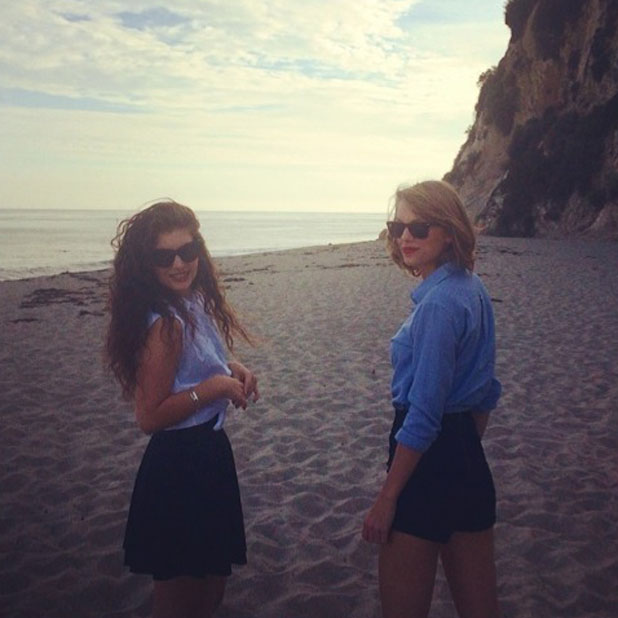 We think it must be in the pipeline – Lorde spoke on Capital Radio about the potential of working together.
She said: "The cool thing about Taylor is she is pretty willing to go a lot of places with music."
They were spotted browsing the rails at Free People in LA. For the girlie shopping trip, Taylor wore a preppie dress, red belt and heels, with her signature red pout and girlie waves, whilst Lorde styled it out in cropped top, cute skater skirt and chunky shoes with Nike ankle socks.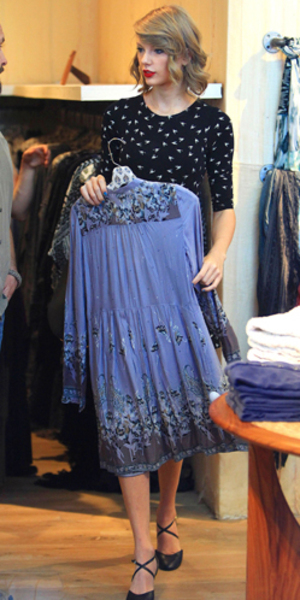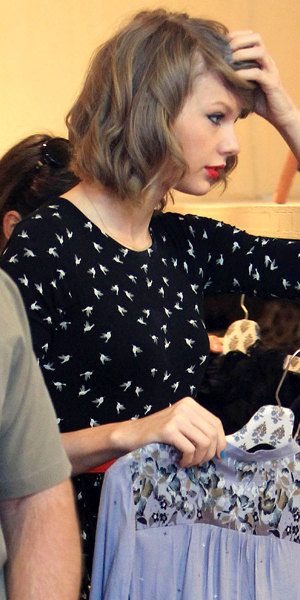 Somehow we don't see Taylor wearing heels like Lorde's any time soon.
We love Free People here at Reveal HQ – it's like a cross between Topshop and Urban Outfitters.
If you want a sneak peek at
Taylor Swift
's and Lorde's hot style destination – head over to
freepeople.co.uk
as you can buy it online.
Expect boho and festival style. Some of it's not cheap, but if you want something special that no-one else has over here, it's a great online destination.
We can't wait to see what these two come up with music-wise.
Will we see Taylor ditch her preppie style for a more rocky look – or will Lorde go preppy? What do you think?