Katy Perry wowed on the red carpet at the 56th Grammy Awards in Los Angeles on Sunday night.
But Katy chose a frumpy long pink floral dress and matching cape for last night's
Grammy Salute to The Beatles
(27 January) - and the 'Firework' singer's bizarre outfit was more granny than Grammys.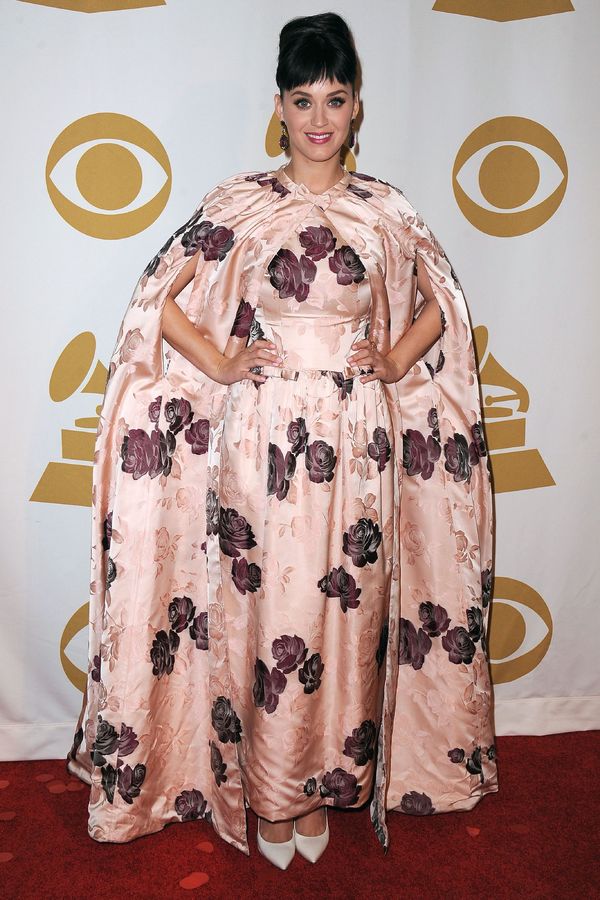 29-year-old Katy's perfect figure was swamped by the swathes of chintzy fabric, including a floor-length cape that fastened around her neck with a twee bow. Katy, what were you thinking?!
Minus the cloak, Katy might have got away with the dress - although the high-necked style and blowsy blooms aren't the most flattering of options.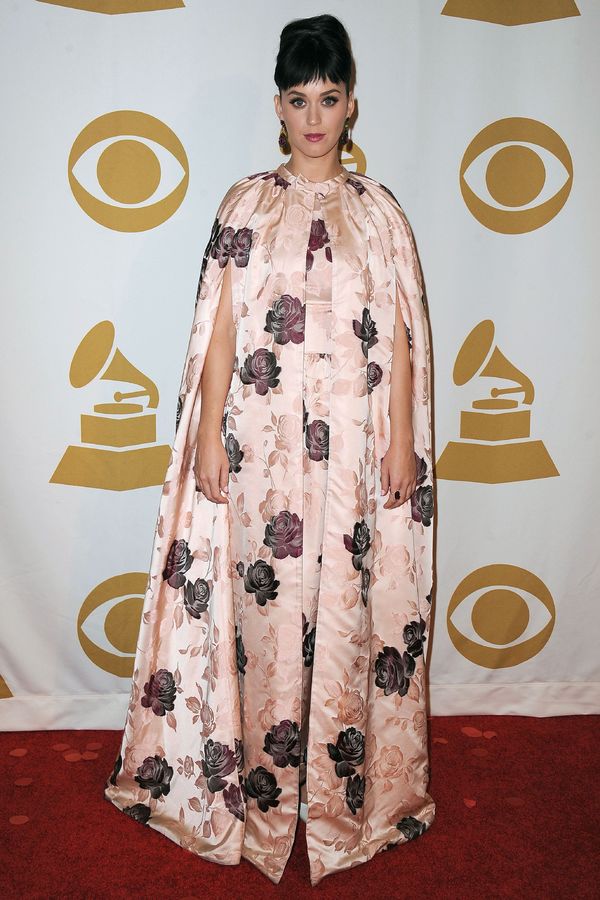 At first glance, we thought the hotel Katy's been staying at might be missing a pair of curtains. But then we discovered that the eccentric look was courtesy of designers Dolce & Gabbana.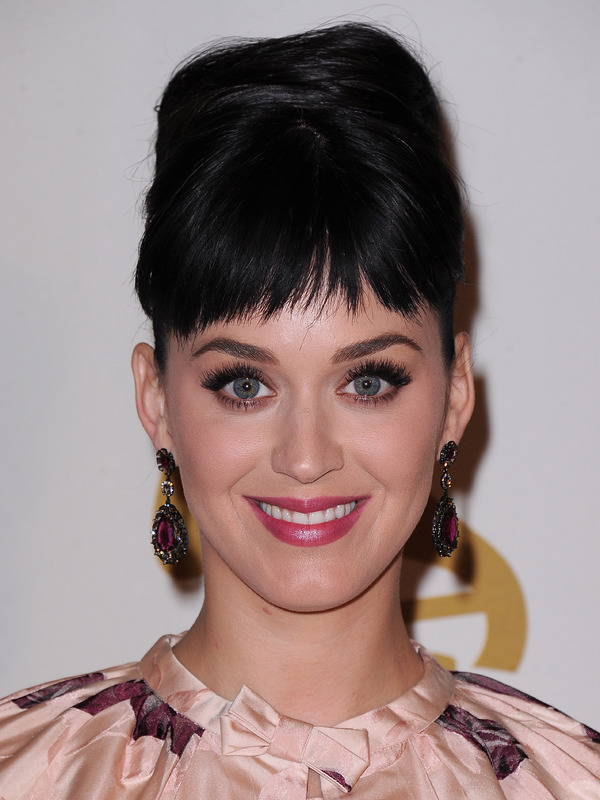 Still, while Katy's outfit missed the mark, her make-up was as perfect as ever, complete with her trademark doll-like lashes, and a perfect dark pink pout.
Listen to Katy's new song 'Dark Horse' below: