Vanessa Hudgens stole the spotlight last night in a plunging gown while attending a screening of her new movie Gimme Shelter.
The gorgeous brunette left little to the imagination when she arrived at the Egyptian Theatre in Los Angeles on Tuesday night (14 January) wearing this rather eye-catching floor-length dress by Giorgio Armani.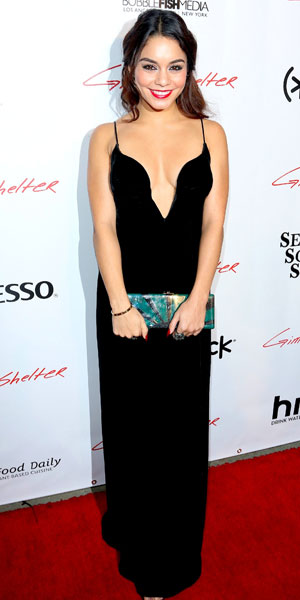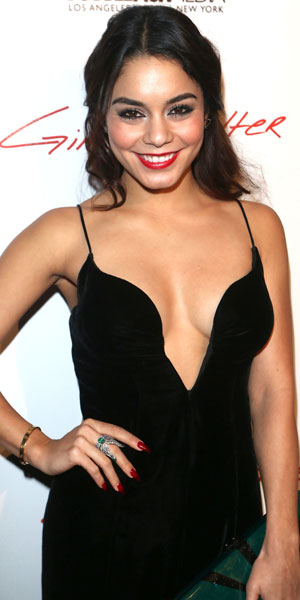 Keeping all the focus on her, um, cleavage, the former
High School Musical
star kept accessories to a minimum, wearing a simple bracelet and carrying a small marbled green clutch bag.
It's certainly a dramatically different look to the one she sports in
Gimme Shelter
, which is about a pregnant teenager who runs away from an abusive home to find her real father.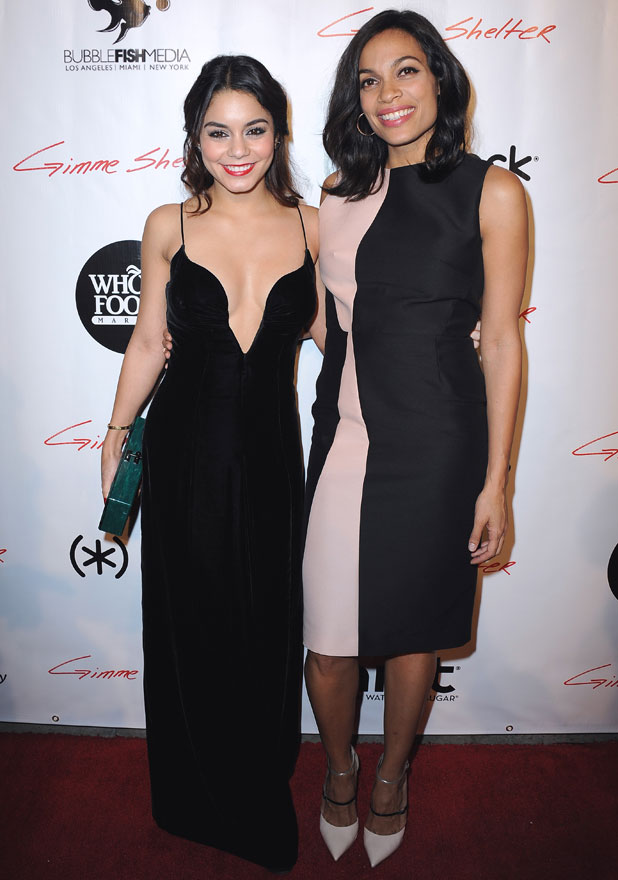 For the drama, Vanessa ditched the long glossy hair in favour of cropped locks, choosing to actually chop her barnet rather than wear a wig.
"It's really intense, I'm still getting used to it," she told
Access Hollywood
of her new look back in 2011 when the movie was filmed.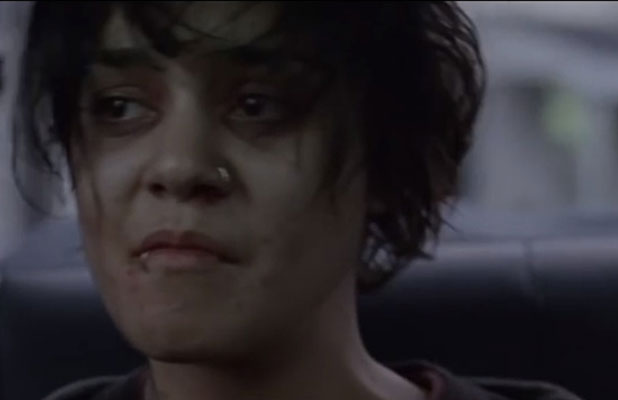 "I play a girl who is homeless and she doesn't really care about her looks very much. I kind of look like a boy throughout the whole movie… They put red stuff under my eyes, piercings, a neck tattoo. At the beginning of the movie my character cuts her hair but when we were cutting it, it didn't look like I was cutting it myself so I grabbed the scissors and started cutting my actual hair. "
Although the footage of Vanessa, 25, chopping her locks won't be in the movie, it was filmed for a behind-the-scenes feature.
No UK release has been confirmed yet but
Gimme Shelter
, which co-stars Rosario Dawson, opens in America later this month.
Watch a trailer for
Gimme Shelter
below: