The Duchess of Cambridge showed off her amazing legs this morning in a short navy blue jacket and matching skirt as she carried out her second public engagement in two days… though nearly had an oops moment thanks to the pesky wind!
Kate, 31, looked beautiful and was full of smiles as she arrived at the offices of Clifford Chance in London on Wednesday morning (20 November) to learn more about mental health charity Place2Be.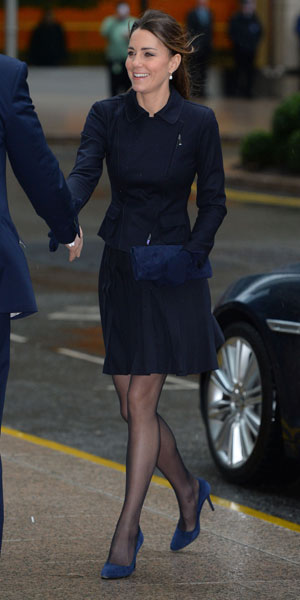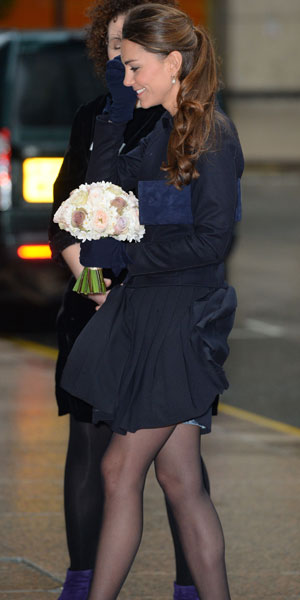 She was as effortlessly stylish as always in her smart ensemble but the strong gusts of wind this morning left her nearly at risk of a wardrobe malfunction when they caught the bottom of her cute pleated skirt.
Kate, who gave birth to son Prince George in July,
was greeted outside the offices by a young schoolgirl, who presented her with a beautiful bouquet of flowers.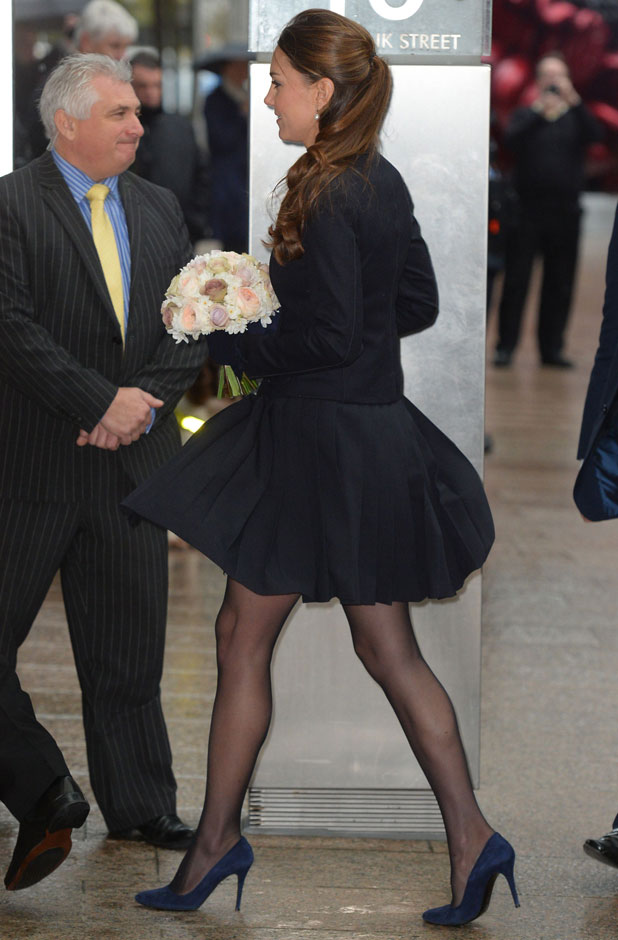 The duchess, who was carrying out a solo engagement without husband Prince William, is a patron of the school-based organisation, which aims to provide emotional and therapeutic services in primary and second schools, building children's resilience through talk, creative work and play.
Kate will spend this morning at the Place2Be Resilence and Emotional Strength in Schools Forum, listening to speakers and meeting those involved in the charity. One particular point of focus will be combatting cyber bullying among school children.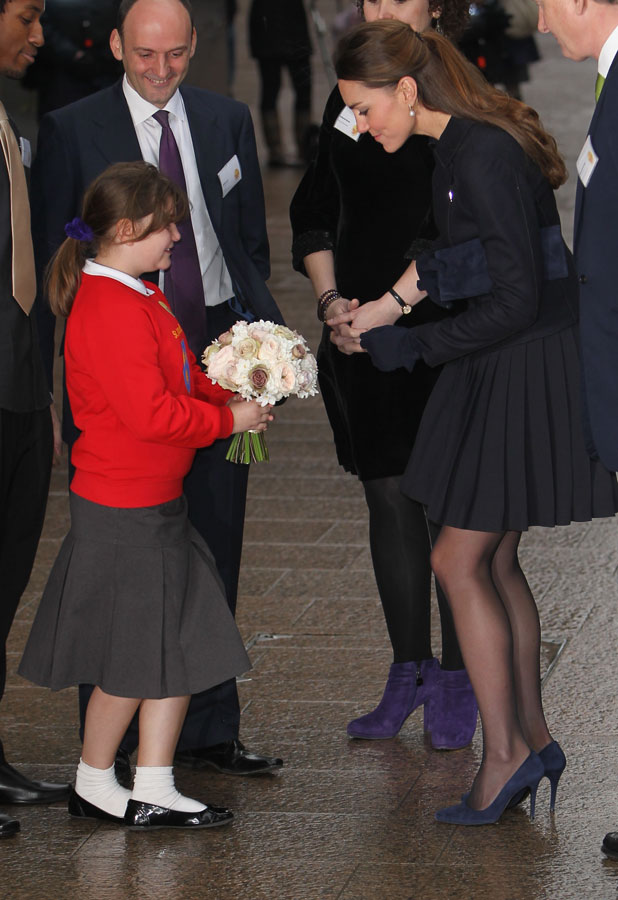 She became a patron of Place2Be in April this year, with the organisation's founding trustee and chief executive, Benita Refson OBE, saying: "This is a tremendous endorsement of the tireless work and commitment of our staff, volunteer counsellors and supporters, as well as of the partner schools with whom we work to help troubled children to overcome emotionally difficult times in their lives. 


"The Duchess' support will help Place2Be hugely in its efforts to shine the spotlight on child mental health, and on the need to tackle these issues at the earliest possible stage, so that children have the brightest possible futures, as they deserve.

"By helping to raise awareness of Place2Be's early intervention work in schools, The Duchess will also help the charity to reach even more of the UK's most vulnerable children and their families who so desperately need support."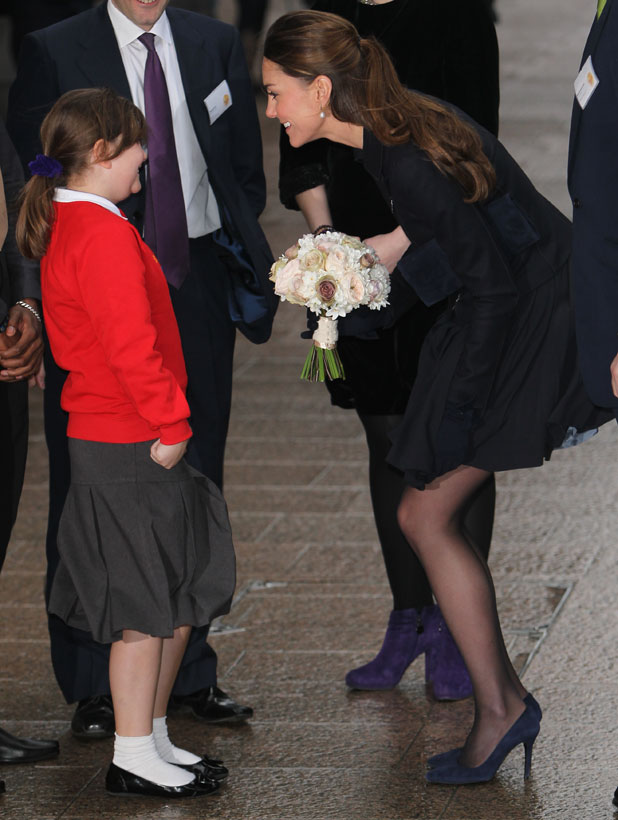 Kate later said she was "enormously honoured" and "hugely excited" to be a patron for the charity. In a letter for the organisation, she said: 'The challenges facing children in today's society can seem overwhelming. Issues such as addiction, poverty, abuse and neglect, loss and illness of family members can have a long lasting and traumatic impact.
"Left unsupported, children experiencing these problems will not only suffer emotionally, but they risk developing low aspirations, poor educational achievement, truancy and exclusion from school."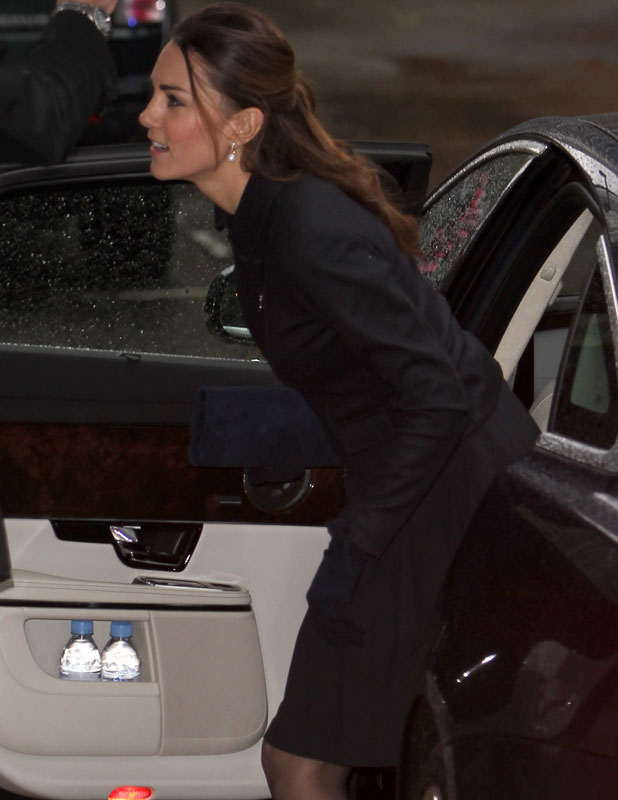 She added that providing support for these kids and their families is important, saying: "The exceptional counselling service that Place2Be provides in schools, to serve this need, is transformational."
Today is Kate's second public engagement in a row. Yesterday, she
joined Prince William for a visit to the OnlyConnect office
s in north London.
Feeling too lazy to walk to the shops? Download REVEAL here for FREE!
First pictures of Prince George! Check out Kate and William leaving hospital after the birth of their first son:
Copyright: WENN