The Duchess of Cambridge looked radiant this morning as she joined husband Prince William for an official engagement in London.
Kate, 31, and William, also 31, were photographed arriving at the Only Connect head office in London on Tuesday morning (19 November).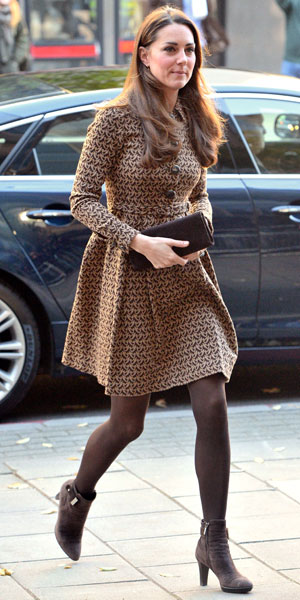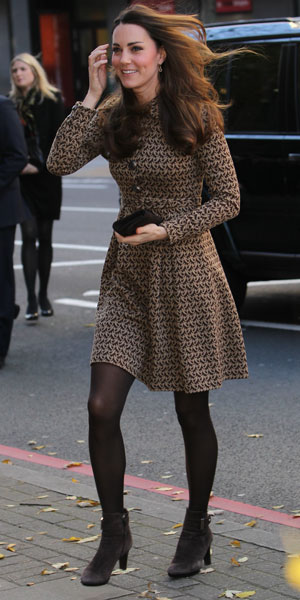 Mum-of-one Kate looked as beautiful as always in a smart brown Orla Kiely dove print coat. And, if it looks familiar, it's because the fashion-loving duchess wore the same coat during a visit to Oxford in February 2012.
We love a bit of wardrobe recycling and who can blame her when she owns a coat as chic as this one?!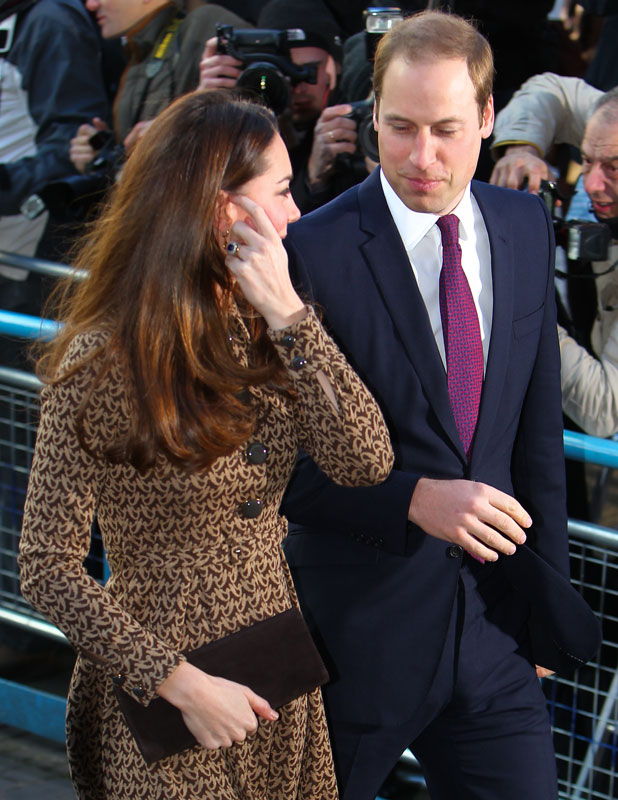 Kate and William will learn more about Only Connect's work during their visit today. The crime prevention organisation works with prisoners, ex-offenders and young people to lower reoffending rates.
William's aunt, Lady Jane Fellowes, is a trustee of the charity.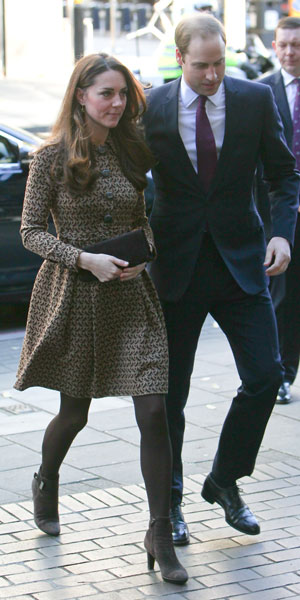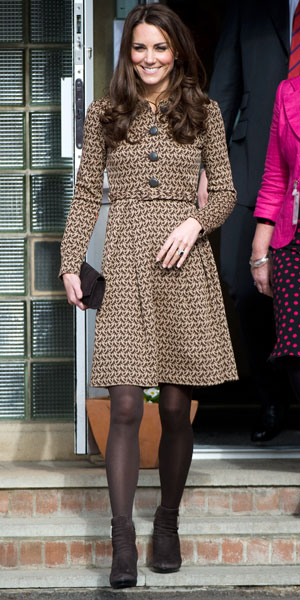 In addition to touring the main office in north London, the royal couple will learn about two other projects the organisation is currently working on. One, Handmade Alliance, will train prisoners to create textiles for British designers, while the second, Bounce Back, offers work experience and training for offenders once they leave prison.
The last time we saw Kate was at the Remembrance Day service at the Cenotaph earlier this month, while William was out and about yesterday, launching the BAFTA Give Something Back campaign.
William, who is BAFTA president, visited the company's headquarters in London on Monday, where he tried out three new video games – and apparently revealed Kate wasn't keen on him having a PlayStation4!
"It's very addictive," he is quoted as saying. "I'd like to get one but I'm not sure how my wife would feel about it."
You never know, Wills, Christmas is coming up!
The Give Something Back campaign aims to encourage British youngsters to pursue careers in film, TV and gaming.
First pictures of the royal baby as Kate leaves hospital with William - gallery:
Copyright: WENN