Rihanna made a statement in head-to-toe black leather teamed with her new jet black bob when she was spotted visiting a tattoo parlour yesterday.
The 'Diamonds' singer certainly didn't go unnoticed in New York City on Monday evening (18 November) in yet another outfit that only she could pull off.
How does she do it??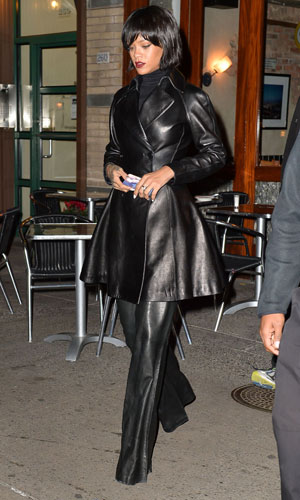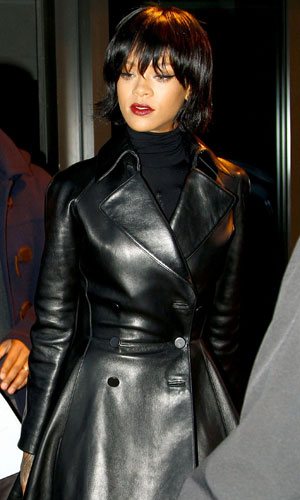 Rihanna
loves flashing the flesh – we all know that – but she proved yesterday she can make just as much of an impact covered up head-to-toe.
The gorgeous singer was snapped after enjoying dinner in Manhattan, apparently en route to a tattoo parlour. Whether she was getting a new inking herself or just visiting is unclear.
Rihanna's had a busy few days, after releasing the music video for her new single 'What Now'. RiRi herself described it as an "eery" and "creepy" promo focusing on the emotions felt after a tough break-up.
It's certainly a rather haunting video.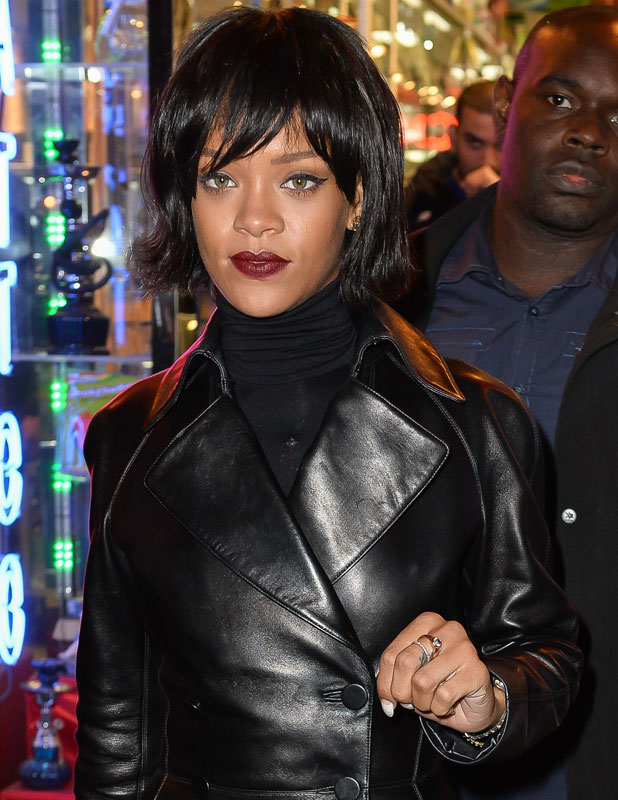 Rihanna, meanwhile, hopefully has some holiday time coming up after an insanely busy year that saw her travelling the globe on her mammoth 'Diamonds World Tour'. It wrapped in New Orleans last week.
She's also been designing for River Island through the year, released a new fragrance,
Rogue
, collaborated with MAC on a make-up range and appeared in Seth Rogen's movie
This Is The End
. Phew, that's a pretty impressive past twelve months!
Watch Rihanna's haunting 'What Now' video below:
Relive summer with some of Rihanna's best bikini photos below:
Copyright: WENN