Khloe Kardashian always looks pretty amazing but lately we've been cooing over her style more than ever. And this week was no different as she rocked a chic jeans and blazer combo in LA.
The
Keeping Up With The Kardashians
star proved you can make maximum effort with a minimal outfit by teaming blue jeans with a white vest top and crisp white jacket.
She added a pair of white open-toe heels, sleek, loose hair and a statement pink lip.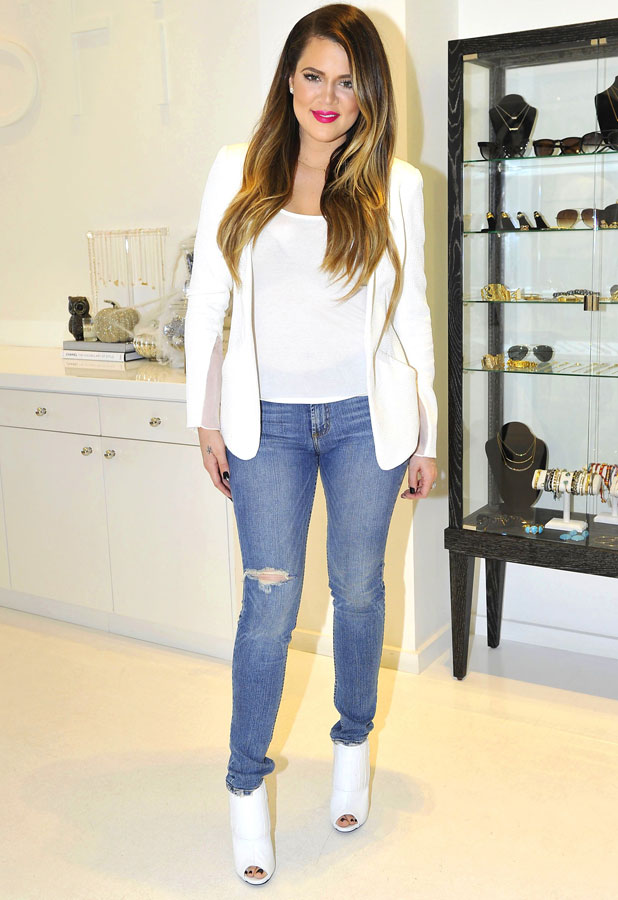 Khloe was hosting a meet and greet at HPNOTIQ's Glam Louder in Los Angeles on 28 October. Well, she certainly lived up to the 'Glam' label!
The Kardashian sister has had a busy week celebrating younger sibling Kendall's 18th birthday and attending future brother-in-law Kanye West's concerts in LA.
Khloe has been in the headlines over the past few weeks thanks to US claims her marriage to Lamar Odom is on the rocks, although they were seen together at a Kanye concert this week, sparking speculation of a reunion.
The 29-year-old has not openly addressed her marital situation but has tweeted plenty of cryptic messages, including one last night saying: "In the end, only three things matter: how much you loved, how gently you lived, and how gracefully you let go of things not meant for you."
Lamar, meanwhile, downplayed the speculation to
Us Weekly,
saying this week: "We're wonderful. We're unbreakable."