Fearne Cotton got into the spirit of Halloween today by donning a cute pumpkin print cardigan for work.
The mother-of-one never fails to impress us with her a-mazing work wardrobe and this morning was no different as she arrived at BBC Radio 1's studios in central London kitted out for 31 October.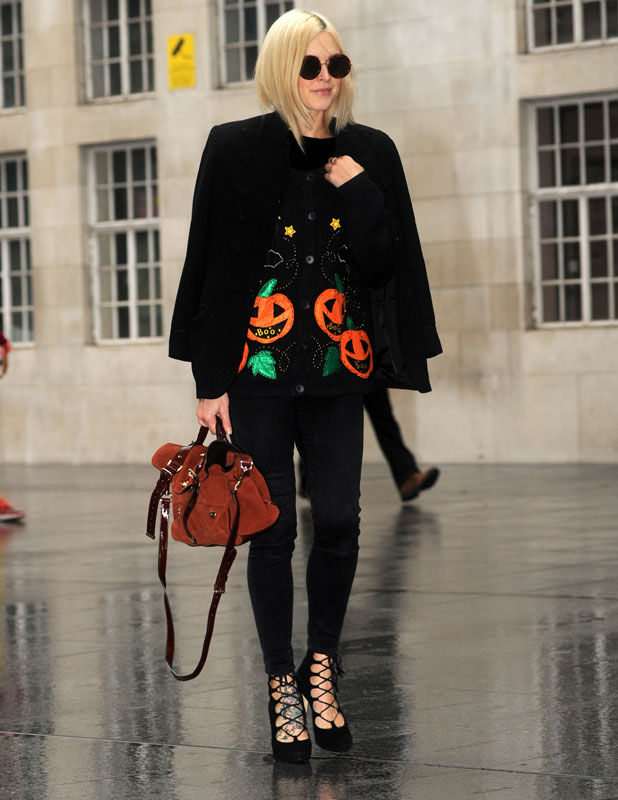 How does she manage to wear a novelty jumper and still look like she's just stepped off the catwalk?!
And, amazingly, it's not Fearne's only Halloween jumper! Last week she gave us more wardrobe envy when she arrived at Radio 1 rocking a very cute ghost knit.
Fearne tweeted before work today: "Mooooo haha have a fun Halloween freaky people."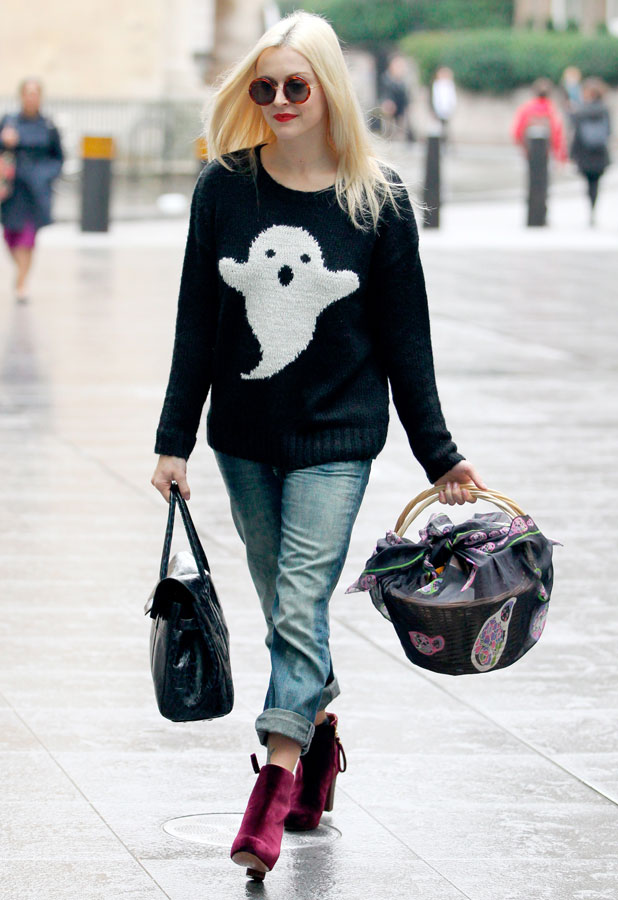 Let's hope Fearne's Halloween this year goes smoother than last year, where she was pelted with toffees by disgruntled trick or treaters.
Fearne, who was pregnant at the time, told listeners of her radio show: "The first kid said to me, 'Have you got any money?' and I said, 'No, you can have a sweet'. The oldest kid took a big handful of sweets and walked away. As the other two little kids took sweets for themselves, the older kid shouts, 'I don't like these ones' and starts throwing toffees at my face."
"Usually I'm quite feisty and would go, 'Excuse me, get out of here', but I was so shocked I just stood there looking at them, getting pelted with toffees."