Kelly Osbourne showed off her quirky sense of style yesterday as she rocked a pair of bold Chanel sunglasses.
The
Fashion Police
co-host knows a good fashion item when she sees one, but we don't think many people could pull off this look!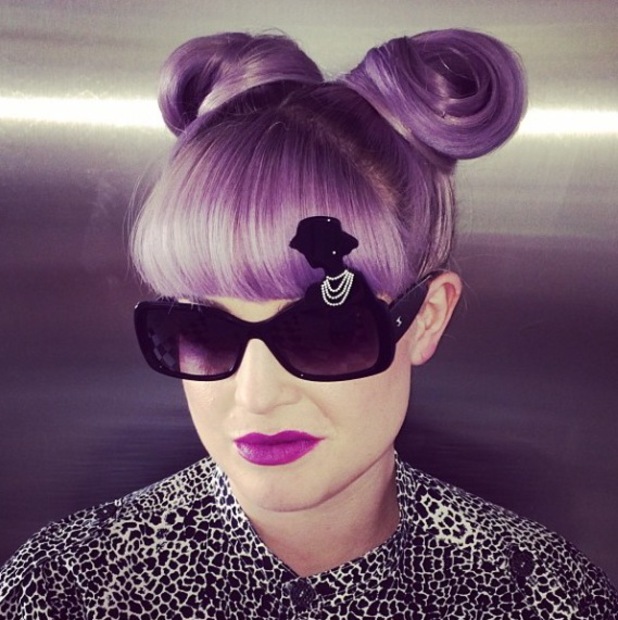 The 28-year-old star, who is engaged to fiancé Matthew Mosshart, wore the tinted black specs featuring a silhouette of fashion designer Coco Chanel.
The frame is decorated with the fashion icon wearing her signature hat, string of pearls and a pearl earring.
Wearing bold purple lipstick, Kelly looked fierce as she posed for a photo. Taking to Instagram on Thursday (17 October), she said: "Wearing #coco on my eyes! I'm #Obsessed with my new #Chanel sunglasses!"
Kelly's glasses wasn't the only thing that grabbed our attention though. The TV presenter, who was still rocking her blunt fringe, styled her bright purple locks into two cute bunches.
We wonder what Kelly's
Fashion Police
co-hosts would think of her look!