Khloe Kardashian kept her family especially close yesterday, as she dined out with mum Kris Jenner on the anniversary of her father Robert's death.
The mother and daughter were seen having lunch in Sherman Oaks, Los Angeles on Monday afternoon (30 September) and no doubt had a lot on their minds, given that the date marked ten years since the tragic passing of the head of the Kardashian family and Kris' first husband.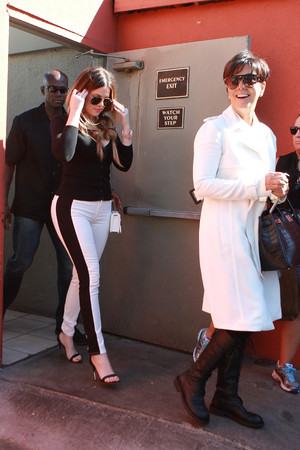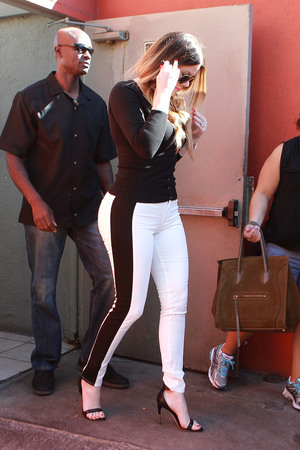 The 57-year-old mother-of-six donned a smart white trench coat, black skinnies and black boots for her lunch date, while 29-year-old Khloe wore a pair of figure hugging white and black trousers, which she teamed with open-toe heels and a cute black cardigan.
Robert's passing was clearly heavy on the hearts of Khloe, Kim, Kourtney and their brother Rob yesterday and each sibling wrote a heartfelt message on their various social network accounts expressing how much they missed their dad.
Khloe posted an old family snap of the four children, Kris and Robert and wrote: "Forever missing you! My guardian angel, resting in paradise."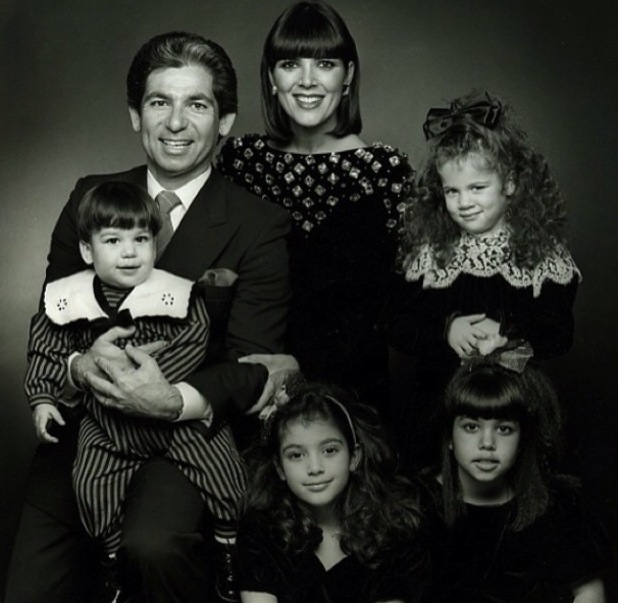 Meanwhile, Kim - who is
currently in Paris for Fashion Week with boyfriend Kanye West
- uploaded the same picture, along with the caption:
"Forever missing you dad. I can't believe it's been 10 years since you passed. Not a day goes by that I don't think about you or wish you were here! So many amazing blessings have happened since you've been gone & I wish you were here to see them all! I'd trade them all to have you back but I know you're watching over us protecting & guiding us."
Khloe has been spending even more time with her tight-knit family than usual in recent months, after she and husband Lamar hit a rocky patch in their marriage.
The couple have been bombarded with rumours that their relationship is in jeopardy following various allegations that Lamar has cheated on Khloe and has been battling a drug addiction.
However,
last week Lamar spoke out
and insisted that the Kardashian family have been nothing but supportive and loving towards him during this tough time - implying that perhaps he and Khloe are trying to work through their issues.
What do you think of Khloe's black and white outfit? Let us know below!