Celebrity Big Brother may be over but housemate Courtney Stodden hasn't jetted back home to sunny Los Angeles just yet!
The 19-year-old courted plenty of attention in her skimpy ensemble when she was seen out and about in London with husband Doug Hutchison on Wednesday (18 September).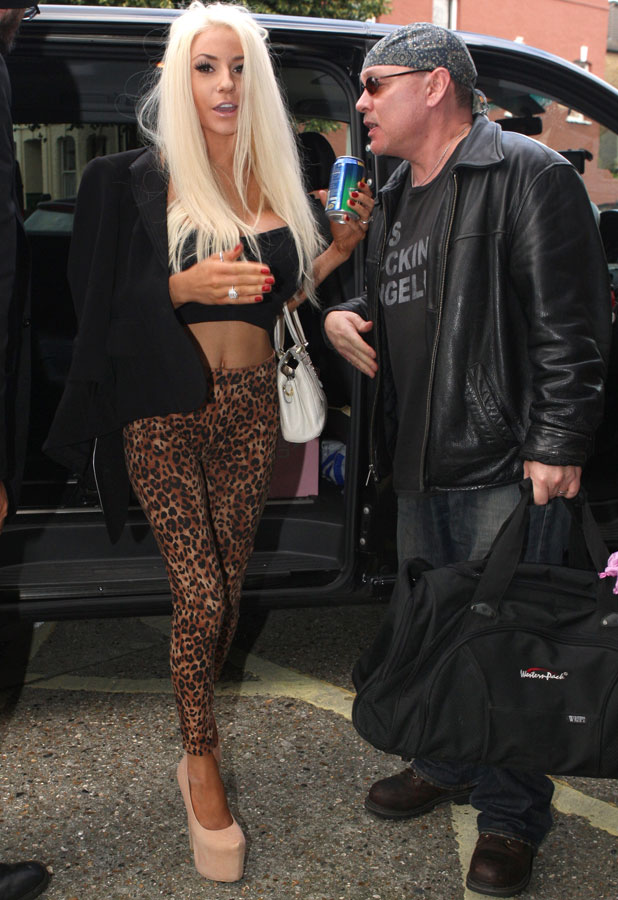 Known for her 'less is more' approach to dressing, the bubbly blonde chose leopard print leggings, a black crop top and sky high nude heels for an outing to a hair salon in the capital.
Does she not feel the cold?! It's not that warm in London today!
Used to the California sunshine, Courtney actually tweeted on 15 September that she is feeling the British chill: "Explored London a bit today. It's beautiful but not used to this chilly weather... BURRR!!!!"
Someone needs to buy her a coat, scarve and hat!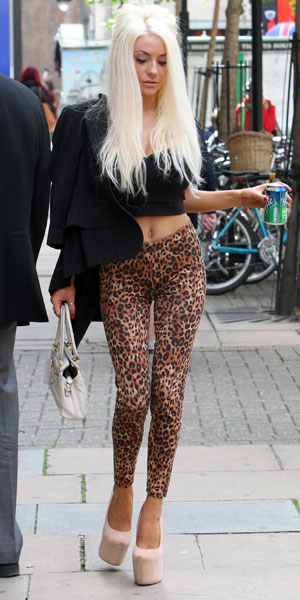 Courtney was evicted from the Celebrity Big Brother
just shy of the final (Charlotte Crosby eventually won the show) and has admitted she spent time holed up in her hotel room watching back the episodes.
"Kicking back in the hotel suite tonight with champagne & an italian meal while watching back-to-back ‪#CBB eps. ‪#CantGetEnough."
Speaking about her experience in the house, she said: "I gained strength. That's one of the reasons why I feel more like a woman. I was independent and I feel great. My experience has been beautiful, stressful, crazy, all over the map, but at the end of the day, I'm so glad I did it. I'm very grateful and blessed."
"I thought it would be a great experience and I do feel I've grown into a woman now. When I came into the house I was only 18. I have learned so much, gained so much. I didn't realise I was that strong to be in that house for three weeks. I feel more like a woman and I'm glad this was my first time out of the country. It was a great experience and I'll never forget it."
There's no word yet on how long Courtney and Doug will be staying on our shores, but there has been a rumour floating around that Courtney and her ex-
CBB
housemate Lauren Harries could be planning a joint reality show.
We'd definitely watch that!
Check out more outrageous
Courtney Stodden
outfits in the gallery below:
Copyright: WENN Josiah True