Made In Chelsea's Lucy Watson has spoken about her favourite high street stores, along with her daily make-up essentials!Reveal
caught up with the reality star, who is the new face of fashion brand Vesper, for an in-depth fashion and beauty natter.
And while you may think she prefers a designer splurge, Lucy revealed she's actually got a wardrobe brimming with bargain buys.
We quizzed her on her favourite party outfit, must-have make-up products and tips for getting the Chelsea look.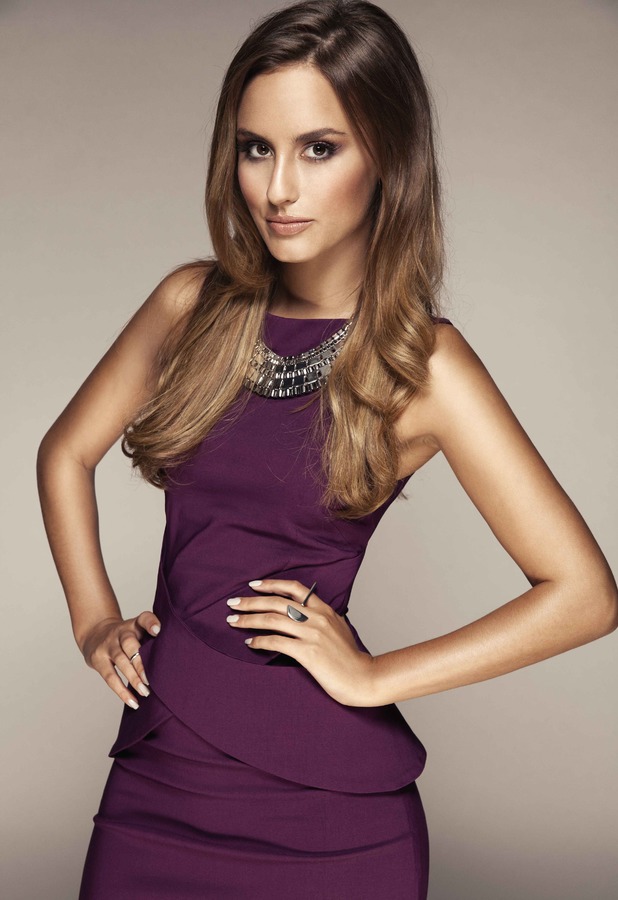 How would you describe Chelsea style?
"I don't think there is a specific Chelsea style, because we all dress differently. But there is an air of sophistication, everyone dresses in a classic way and it's important to be well-groomed.
"Most of the girls wear cute ankle boots, nice fitted jeans and designer handbags. A lot of people wear fur, but I'm totally against it. I think faux fur looks the same anyway, minus the killing of animals."
What key pieces make up a Chelsea girl's outfit?
"A really nice tailored jacket, and I like wearing a plain shirt buttoned to the top with a statement necklace. I always wear a shoe with a heel, even if it's just a small heel, it makes an outfit look that little bit better. It's tricky though because all the guys on the show are so short, if you wear heels you look like a giant! So I do wear them, but not too high. Add some nice fitted trousers or jeans and I'd throw in a hat - I like bowler hats."
What is your favourite dress from the new Vesper collection?
"I like the monochrome pencil dress (available soon), which is called the Lucy dress now! It's quite classic, and I love the monochrome look - it's really in at the moment. It's a flattering shape too."
Where are your favourite places to shop?
"My favourite shops are Zara and All Saints. Office and Dune do good shoes, River Island has a great collection at the moment and I like Topshop too. There are so many! It's a lot to do with the material and the quality. Many high street brands copy designers, and if it looks good then it doesn't matter where it's from.
"If I'm after a particular item, I'll go to the Kings Road. It has everything and there is a massive Zara which has new stuff all the time. The only problem with Zara is that all of my friends will probably end up having the same thing!"
Who is your favourite designer?
"I don't really wear designer. I do love Stella McCartney though. I would only ever spend that much money on a nice handbag or a jacket, but not on day-to-day clothing because my wardrobe changes all the time.
"I have a Prada handbag which I love, and I've just bought a really nice orange bag by Miu Miu. I decided to stop buying designer handbags from places that use real leather because I've learnt about what goes on behind the scenes with the animals. I like Stella McCartney because she has amazing designs which are cruelty free."
What's been your biggest fashion splurge recently?
"I haven't really been splurging that much recently! I have bought a lot of jewellery though, I love my statement necklaces. I've got close to 50. I'm obsessed with them!
"Topshop do amazing necklaces, they have such a big collection. River Island are great too, and I like My Flash Trash."
Biggest fashion bargain?
"I've got some incredible shoes from New Look which go with everything. They've got a chunky heel with black straps across the foot, and they're so easy to walk in. I think they were about £50."
Are you a sale shopper?
"No! When I see something has gone into the sale I think: "Why is it in the sale? Is there a reason that the price has gone down?" As soon as I see the word 'sale' I'm put off. I just shop the new collection instead."
Do you have a signature party look?
"I really like wearing nice fitted jeans that look good on my bum, paired with high heels for a pop of colour. I usually wear plain clothes - plain jeans, a simple shirt, then add some colour with my shoes or handbag. I really like classic fitted jackets, and a statement necklace of course!
"For a Christmas party, I'd go all out. I'd wear a cute little dress with some sparkles and a heel. I love red or white dresses."
Which parts of your figure do you like to show off?
"My bum, and I like to make my legs look longer because they're not as long as they could be. I also like clothes which pull me in at the waist. I've got quite a small waist, so I like to show it off."
Are there any parts you try to cover up?
"No not really. Sometimes my shorts show my bum at the bottom and I really hate that. I find it quite hard to find shorts that fit, especially if they're high-waisted."
Where do you buy your jeans?
"The jeans that I wear all the time are by Maje. They're a nice colour and a good shape. I also have jeans by True Religion which fit really well and they're made from good, lasting material. I prefer hipster, low-rise styles, and they have to make your bum lift and look perky. I like them to be skinny on the leg with a bit of a rip here and there. In the autumn I like wearing black or maroon jeans, or plum."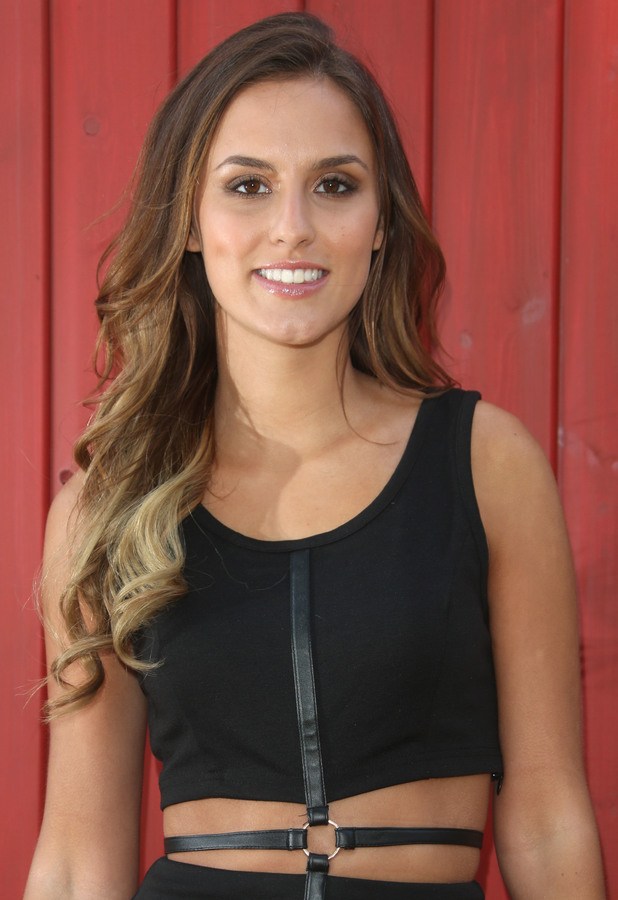 What are your make-up essentials?
"I try not to wear too much make-up. I don't wear foundation but I do apply concealer under my eyes and on any blemishes that I may have, then I add powder and bronzer over the top. I always like to look like I've got a bit of a tan.
"I make my eyes the main focus of my look. When you speak to someone, they're looking at your eyes, so I like to accentuate mine with lashes. I think some people wear too much mascara though - you want to make them look long and luscious without adding clumps. I really like the
Smashbox Jet Set Waterproof Gel Liner, £16
, it's so good, and I love Smashbox mascaras too. Also, it's important to find an eyeshadow which suits your eye colour. I usually use Too Faced eyeshadow palettes. Today I'm wearing a gorgeous warm brown shadow with a hint of maroon."
Have you picked up any hair and make-up tips since appearing on Made In Chelsea?
"When I started the show I was very simple with my hair and make-up, but after being on so many shoots I've learnt about different make-up and hair products. I'm very much a girl's girl. I've learnt how to backcomb, which I never used to do. It makes such a difference because my hair is so fine. I use rollers now too.
"Make-up wise I've learnt how to do an eyeliner flick, I never used to be able to do that. And I've picked up tips on how to blend eyeshadows and contour. I could literally watch make-up tutorials all day, I love watching Lisa Eldridge on YouTube. I want to be in one of her tutorials! She's so good, and she's got amazing skin. If I wasn't doing
Made In Chelsea
I'd probably end up working in hair and make-up."
Lucy is the face of Vesper's A/W '13 collection, available to buy from vesperdresses.com and ASOS.
Get a taste of the collection in the gallery below:
Copyright: Vesper
What do you think of Lucy's fashion and beauty tips? Let us know by commenting below as the best comment across the site each week wins £50!