Jessica Alba headed up a trio of fashion wins at the 3.1 Philip Lim for Target event at New York Fashion Week yesterday (Thursday), in a novelty comic strip jumper from the designer's new collection.
Stylish Jessica, 32, took a break from the summer wardrobe she's been working this week, and stepped up her look for autumn in a pair of blue tailored trousers, red stilettos - and, stealing the show, a gorgeous new Phillip Lim satchel-style black handbag. We've got serious outfit lust!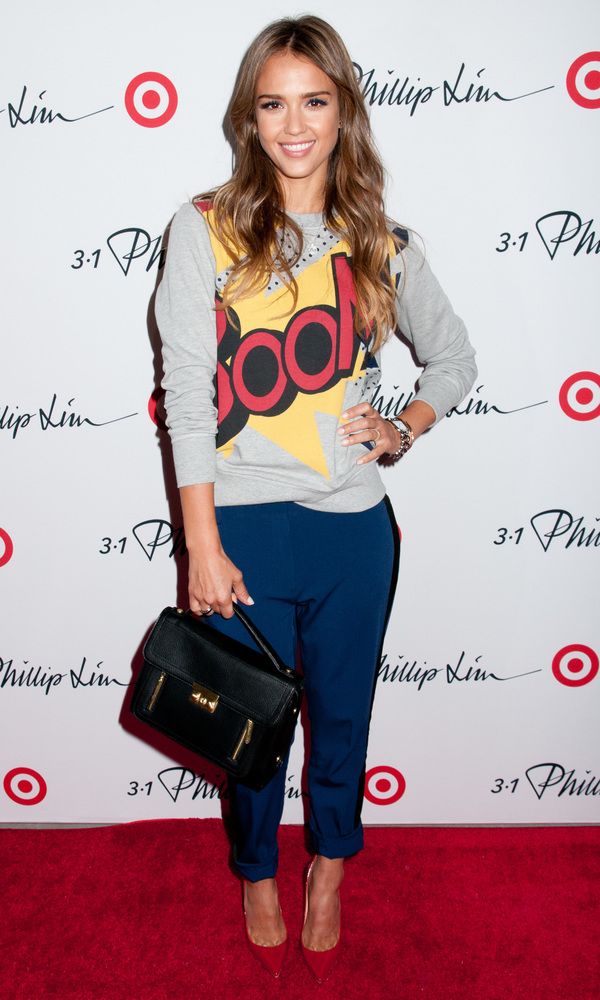 And it's not just wardrobe envy we've got for Jessica. The stunning star showcased perfect glossy locks, too, putting shiny, sunkissed hair at the top of our autumn wish-list.
Ever the fashion pro, she even matched her eye makeup to her outfit, with thick blue liner on her upper lids that really made her chocolate brown eyes stand out. Nifty, eh?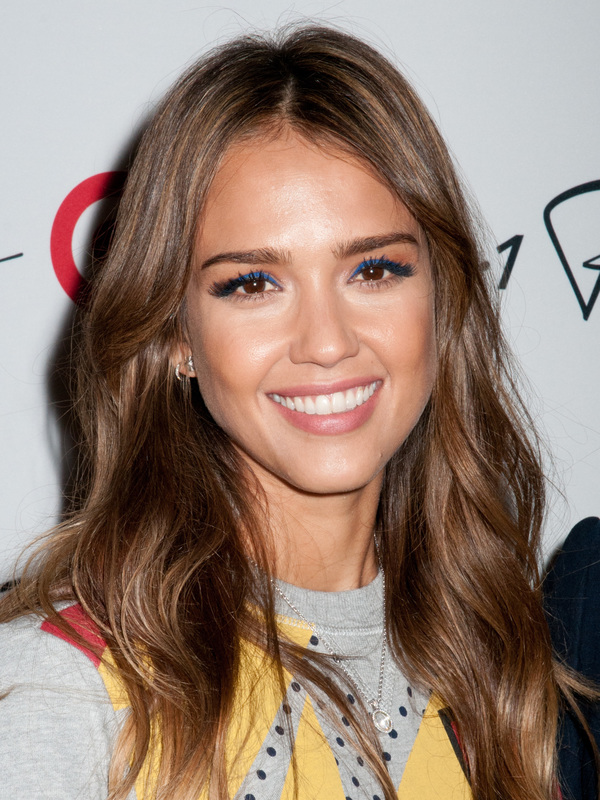 Jessica finished her look with fluttery, Bambi-style lashes. And don't even get us started on those perfect brows...sigh.
Meanwhile, Solange Knowles rocked up the red carpet in a printed yellow and blue mini skirt, blue tuxedo jacket, perspex heels and an amazing clutch bag with oversize studs - and her ever-present trademark red pout.
Tennis star Maria Sharapova also put in an appearance at the launch party, showing off her athletic figure in a belted long-sleeved green and navy skater style dress and white pointed court shoes with geometric brooches on the toes.


Jessica, Solange, Maria: all this and talent? Not. Fair.