Ever since the award-winning Made In Chelsea debuted, Rosie Fortescue's style has taken the fashion world by storm and seen her become one of our favourite style icons.
We spoke to the reality star at
La Brasserie
in South Kensington, moments from where she's based in Clapham, and asked her some of the fashion questions you're dying to know!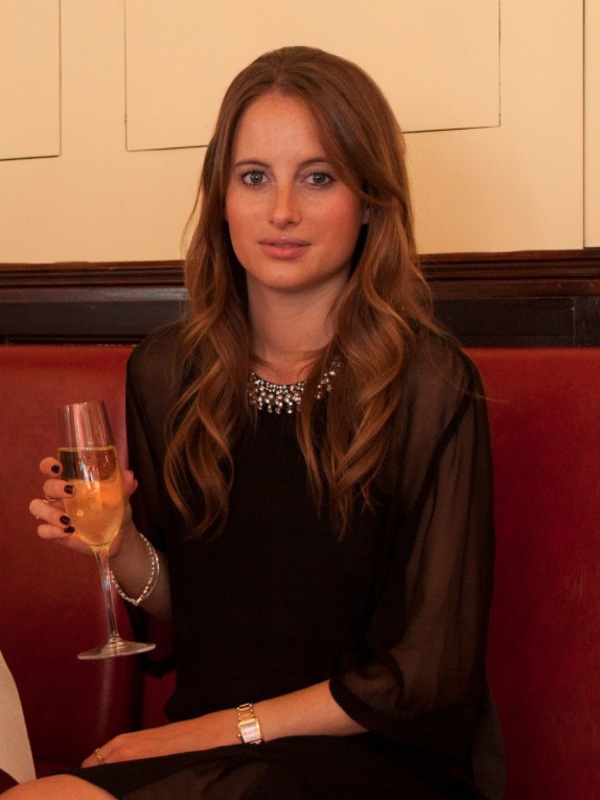 Having just launched a limited edition phone case range for
COVERT
and now working on a new jewellery project - which is hush-hush for now - Rosie is the one to go to for fashion advice.
Rosie wore a gorgeous black jersey layered t-shirt dress by
Phillip Lim
paired with black persex heeled hoots from ASOS and topped her look off with a pony-skin bag to match her new iPhone/iPad pouches.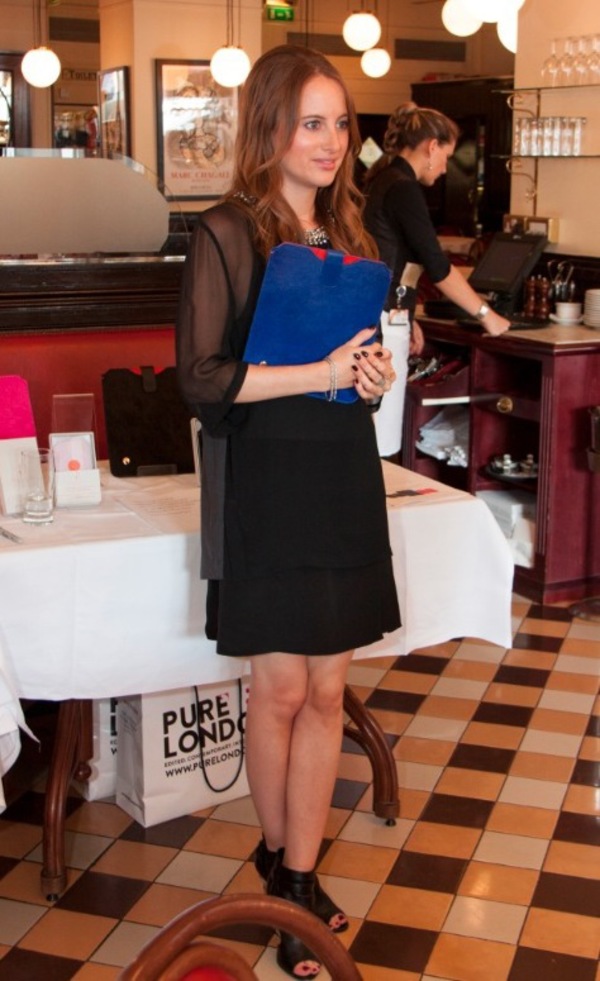 Q: What would you say is your favourite piece in your wardrobe?
A: I love this dress from Phillip Lim. It's like a baggy t-shirt and I love the embellished neckline. I'm using a handbag that's quite me, it's by
Milly New York
and that's got pony-skin on it as well which is black as does my patching hot pink iPad case and my blue phone case so it's really nice as I wear slightly muted colours so it makes my outfits stand out through accessories.
Q: We love your midi rings! Would you say they're your must-have accessory?
A: Yes, I would say rings. I love jewellery and accessorising my hands!
Q: We loved your ROSIE nails on Instagram recently...
A: Thank you! I think they're available now, the
Monogram Manicure Kit by Nails Inc
. They're actually really easy to do. I just put them on top of my nail vanish as they're just stickers then add a top coat and there it is, it was so easy!
Q: Do you have a current favourite nail trend?
A: I think the Monogram nails are really cool but at the nail salon I go to, I follow them on Instagram, and they've got a really cool manicure that's a matte black with gold glitter at the base that goes into the black which looks really cool. I do like nail art and I always go between square nails and pointy nails. My nails grow really quickly, these are actually my own!
Q: Are there any key pieces you'll be wearing this autumn/winter?
A: A lot of leather. I wear a lot of leather anyway though. I've seen some great leather
skirts in All Saints
. I wore a kind of pleated one yesterday for filming the new series of Made In Chelsea and they've got this amazing one that looks like it's cowhide or pony-skin on the front and a leather back in black that's really cool. I'm also looking forward to wearing a bit of colour as I don't normally, dressing up and also layering with lots of hats and scarves.
Q: What can we expect to see you wearing on the new series?
A: I've worn a lot of lipstick, I normally do anyway, but I go through phases of wearing it. I wore red lipstick yesterday with a leather skirt and boots, so quite a chilled look.
Q: What's been your favourite recent purchase?
A: I bought a Carven skirt. It's just below the knee in navy, it's super super chic. I hate it when I can't find my size, so although I don't really have an occasion to wear it right now, I had to get it. It's perfect for smart dinners or drinks out. I always buy things when I'm hungover in bed, I love online shopping. It's a guilty pleasure and makes you feel good but it's so bad as you don't have the guilt, until you see your account!
Q: If you could design anything with anyone who would it be?
A: My next step is jewellery which I'm very excited about. I sadly can't say with who but it will be announced soon! I'm jewellery obsessed, if people ask me what my favourite part of my body is, they expect to hear bum, boobs, legs but mine is my hands!
Q: You were out with the TOWIE girls at Mahiki last month, would you ever do the Essex look?
A: I said fake tan was really offensive - it's a generalisation in the sense that the people who get it wrong get it so wrong. It smells really bad and it gets all over your clothes. I got a spray tan for the fashion show I did for Julien Macdonald and it was literally everywhere including on my cream silk shirt! I kept thinking, God, it must be all over your sheets that you lie in and it's so unhygienic. I embrace being pale, I love being pale. I have been away and got a tiny bit of colour but people are finally realising you don't have to follow everyone else. You don't need to be orange to fit in! I'm sticking to my roots and staying pale.
Q: Would you ever cut your hair?
A: You know what, my hair is so straight, like poker straight and has no shape. I love wearing it straight sometimes. I guess everyone wants what they don't have. Everyone on the show wants long hair and everyone seems to have extensions - I'm the only one who doesn't so I'm quite happy with that! It used to be a lot longer but it makes it go too flat if it's too long. I don't think I'd ever go really short, though. A pixie crop wouldn't suit me! I'm lucky that I can leave the house with wet hair and I'll never get the frizz hair!
Q: Do you find there's any rivalry between the Chlesea girls as you all have your own fashion lines?
A: You know what, I don't think so at all. We love working together and it's a pleasure to film with my friends. Some of us get on better than others but there's no rivalry. We all live close together and do hang out and have fun.