Rosie Fortescue has teamed up with mobile accessories brand COVERT to create a limited addition range of luxury pony-skin iPad and iPhone pouches.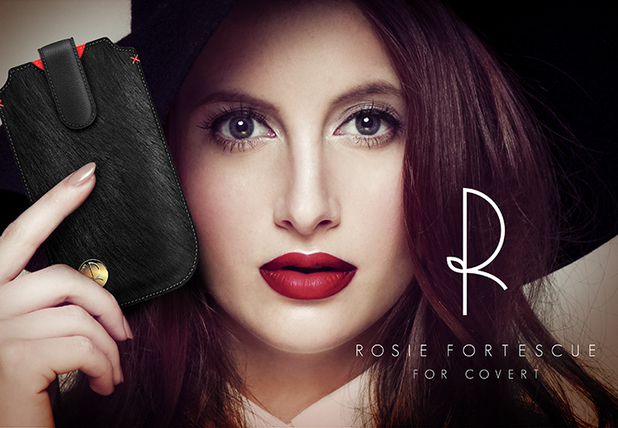 Available in three colours, her new range, which launched last week, is all about textures, mixing leather and cowhide in hot pink, colbalt blue and granite black. The collection reflects Rosie's personal style, which often has her combining different fabrics, such as leather and silk, in her outfits.

Rosie said: "I really like mixing up the fabrics of clothes I wear; it's all about textures for me, so I knew that I wanted to use the pony skin with the leather backs. It's quite a fun material as well, I can't stop stroking it! The black's for the more conservative person who just wants it for the textures, then the bright blue cobalt and the pink look great as well."
She added: "The vibrant hues in my collection for
COVERT
look amazing with a contrasting black or white outfit and make carrying your mobile device look all the more stylish."
And Rosie certainly knows about style! The
Made In Chelsea
girl is a rising star in the fashion world with her blog At Fashion Forte making her a go-to for style tips.

Despite being luxe-looking, the cases are priced for the high street, at £30 for an iPhone case and £50 for an iPad pouch.
Get them here while you can!