Kylie Jenner has taken inspiration from the likes of Rihanna, Kanye West, Beyoncé and Chris Brown by sporting a rather mean looking metal grill on her teeth.
The reality TV star uploaded a picture of her wearing her new mouth accessory on Instagram yesterday (3 September) along with the caption: "The spot".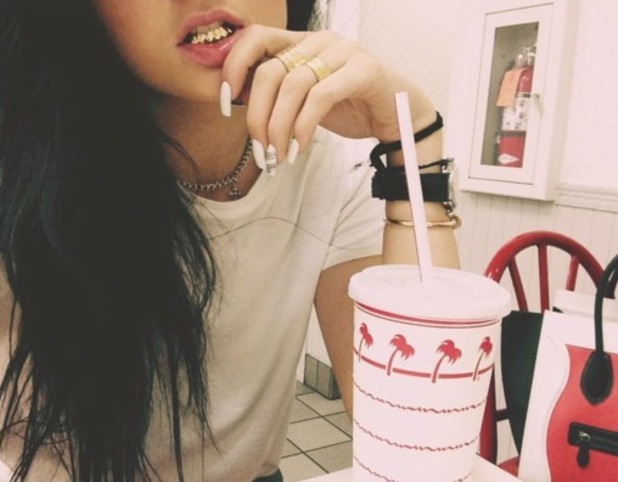 She appeared to be sitting in a fast food restaurant, as she struck a severe pose for the camera, flaunting her gold grill and her super long white nails.
Kylie, 16, is often seen toughening up her style with tomboy-esque clothing and statement T-shirts, such as the one
she wore to the gym last week, which was emblazoned with the word 'TWERK'
.
Also, given that she is a huge fan of hip-hop music, it almost comes as no surprise that the teenager is currently experimenting with a grill, as it is a popular accessory worn by rap stars who customise their mouths with expensive metals and jewels as a mark of success.
Kylie's potential brother-in-law Kanye West is also famous for having the bottom row of his teeth replaced with diamonds.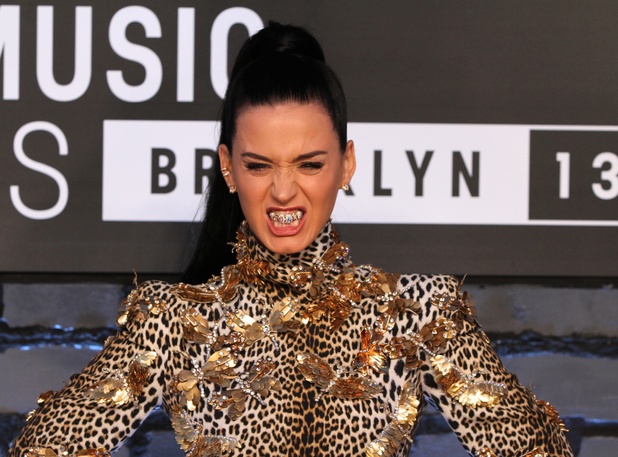 Most recently however, it seems like a few pop stars are getting in on the grill action, with Katy Perry and Madonna both wearing some metal mouth gear on the red carpet.
55-year-old Madonna was spotted with an unusual grill at the opening of her Hard Candy fitness studio chain last month, while pop queen
Katy Perry rocked a diamond encrusted version at the MTV VMAs
two weeks ago.
What do you think of Kylie's grill? Let us know below, as the best comment each week wins £50!