Actress Olivia Wilde shunned the usual red carpet attire of a glamorous frock in favour of a sexy black tuxedo, for the premiere of her new film Rush, in London's Leicester Square last night.
But the stunning US star's attempt at sophisticated chic fell flat, thanks to her bizarre decision to forego any kind of top underneath said tuxedo, leading to a total fashion fail on Monday night (2 September).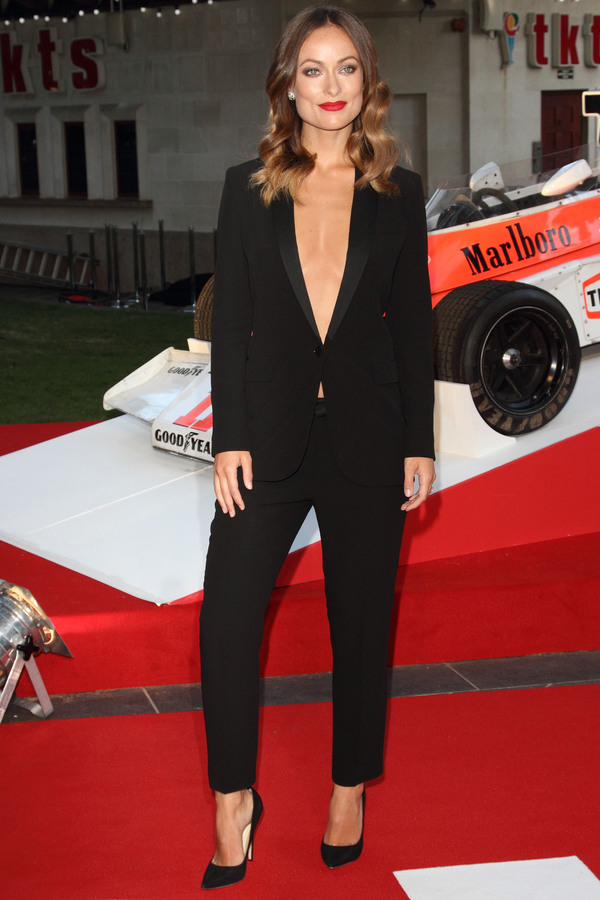 Masculine tailoring is a huge trend for autumn/winter, but we're not sure this is quite what the designers had in mind...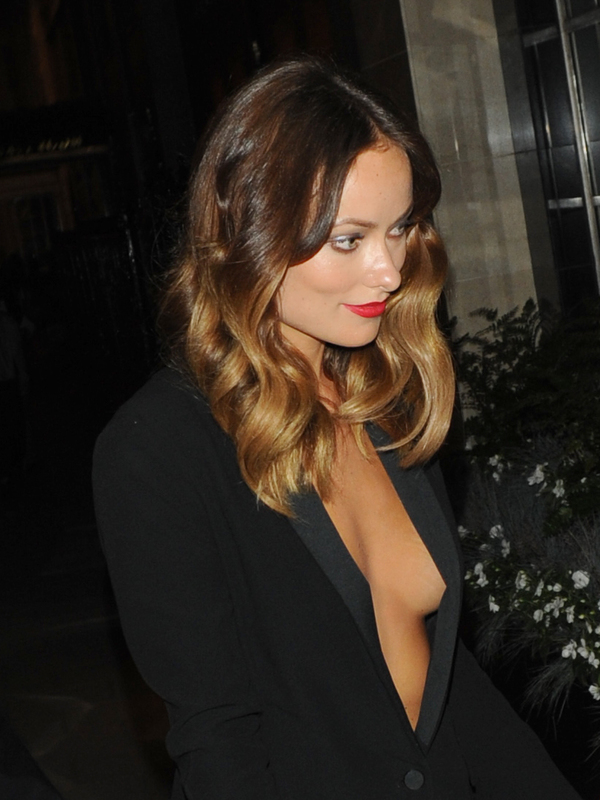 We can't fault the other elements of her outfit: sexy, smouldering eyes, a red carpet-coloured pout and nude nails? We're in make-up heaven. Glossy tousled waves? Hair perfection. And classic black pointed courts never fail to do it for us.
Alas, that's where it ends. As it was, the 29 year-old
OC
star's outfit was more car crash than couture. A simple black camisole would have rescued Olivia's daring look, and tipped her look into the chic camp we think she was aiming for.
Even so, Olivia still managed to look gorgeous - and there's no denying all eyes were on her!