Forget gorgeous guys, the hottest piece of arm candy this season is the see-through bag.
The biggest trend right now is the see-through clutch and it seems anybody who is a somebody has got one. From neon clutches to oversized shoppers, the see-throughs have taken over.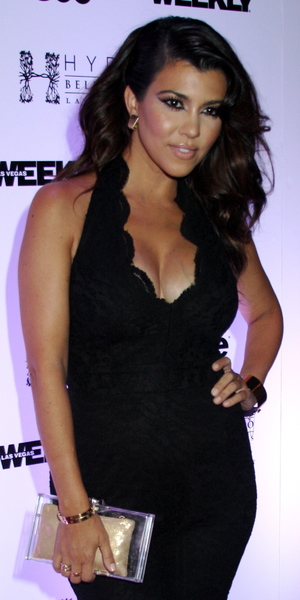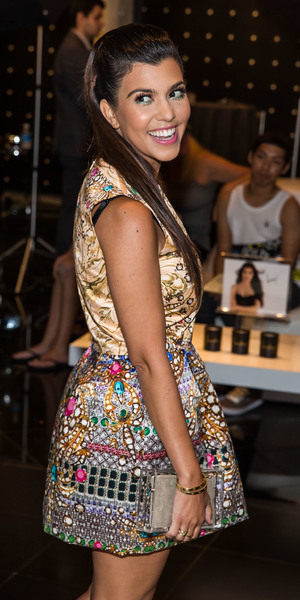 Reality TV star Kourtney Kardashian is a massive fan, using hers twice in one day both at the Kardashian Khaos store at The Mirage Hotel & Casino and when hosting the Labor Day Weekend Bash At Hyde Bellagio both in Las Vegas on Saturday. Hers has a nifty little beige bag inside to hide whatever she doesn't want to put on display.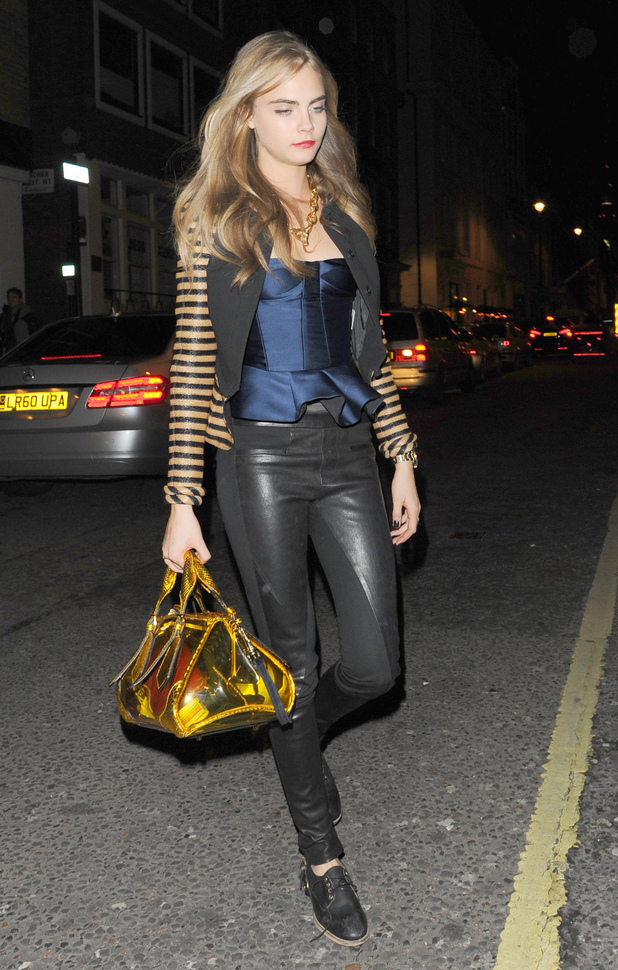 Cara Delevingne, Model of the Year, opted for a bright orange bag on a night out to Groucho club earlier this year.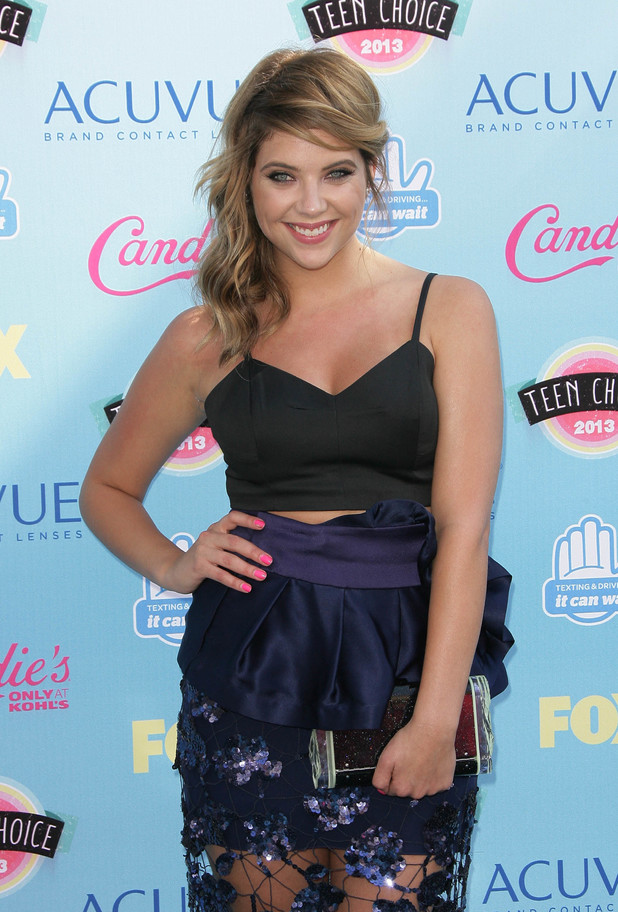 Pretty Little Liars and Spring Break star Ashley Benson was snapped with hers at The Teen Choice Awards last month. She opted for a more subtle look selecting one with see-through ends and a black glitter casing.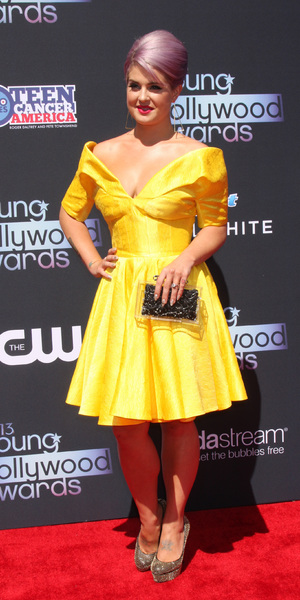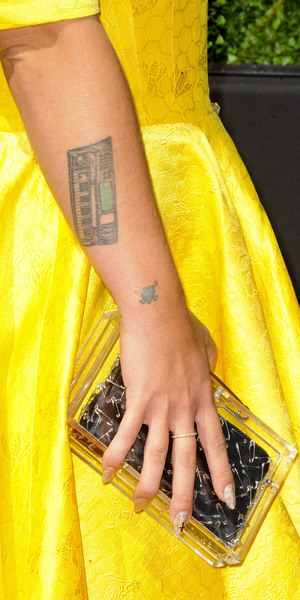 Kelly Osbourne clutched at hers during the Young Hollywood Awards. Kelly's was of course punk-inspired with a safety pin fastener and safety pin covered black inside bag.
If you want to get your hands on this Autumns must-have accessory, we've selected some of our favourite high-street finds.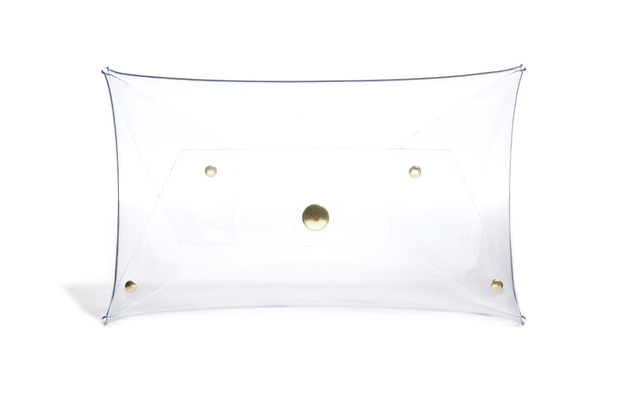 Be in the clear with this gold studded perspex bag from
Asos £40.
It also comes in a larger size for £60.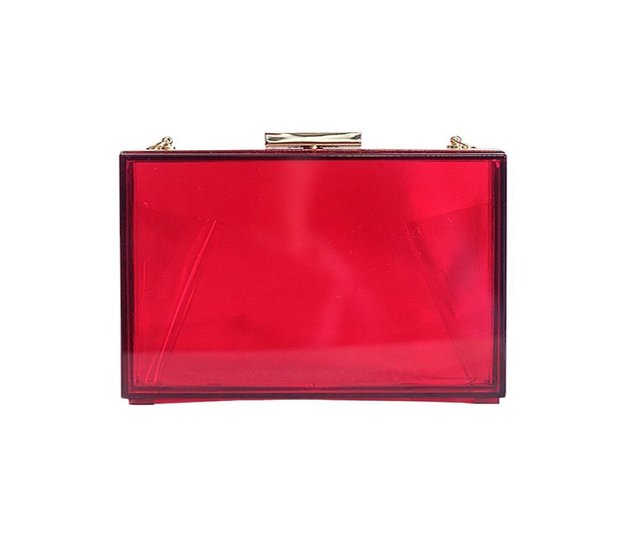 This gorgeous clutch from
Amazon at £19.98
not only comes in red but blue, green, pink and black!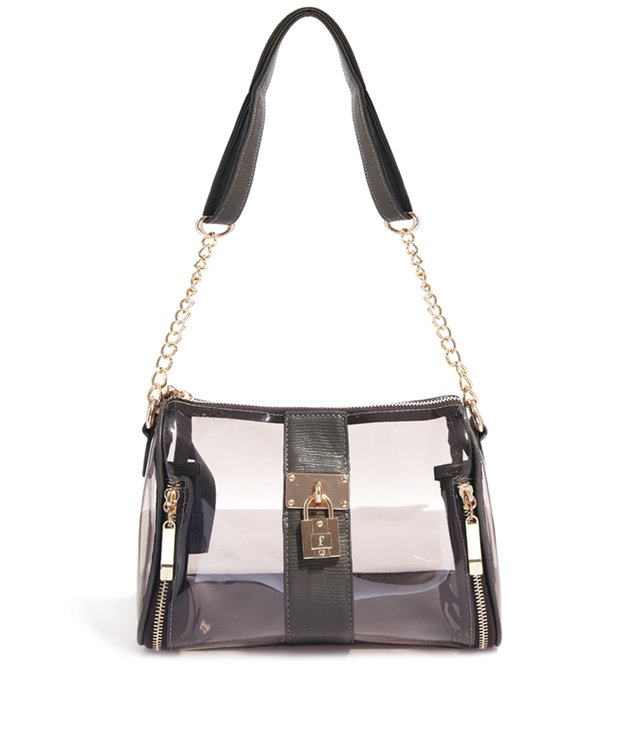 Copy Cara with this oversized clear handbag from
Asos at £39
.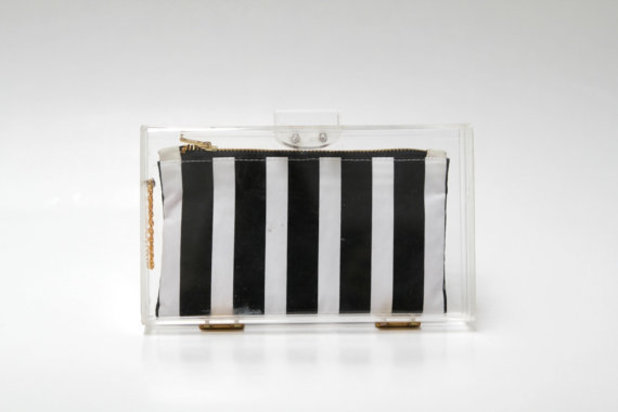 Oi Oi sailor. This stripy see-through clutch is
£30.92 from Etsy
.