Hilary Duff stuck to her yummy mummy status yesterday, as she stepped out in a pair of funky flowery leggings.
It has been an eventful few days for the former Disney star and mother of one, who admitted that she'd come to the aid of a lost puppy last Wednesday (8 August) after it escaped from a nearby garden.
She tweeted: "Just rescued a cute little dog that got out of his yard. Feeling pretty good bout that".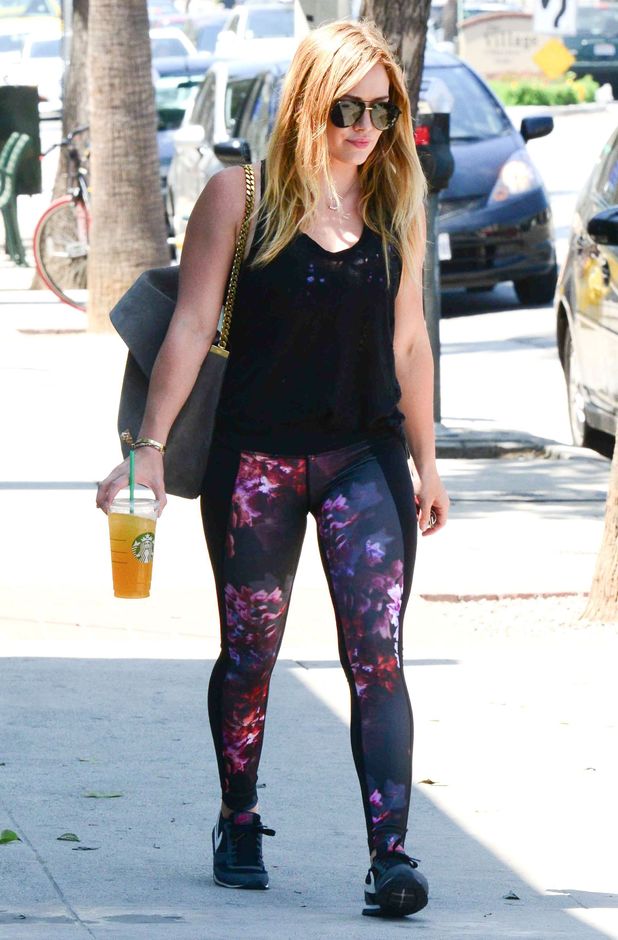 When Hilary, 25, isn't saving animals she is often seen out and about in Los Angeles, running errands and
taking care of her little son Luca
.
However, yesterday she took a brief break from doting on her 1-year-old and headed out on her own, wearing a cool pair of leggings that caught our attention.
The leggings featured a graphic purple flower print and black panels that ran down the side, which elongated Hilary's legs and added an interesting twist.
She teamed her bottoms with a pair of black Nike trainers, a plain black vest top and a grey handbag with a chain strap, while clutching onto a refreshing drink from Starbucks.
Hilary also appeared to be wearing minimal (if any!) make-up, which isn't surprising since her skin is so enviably clear.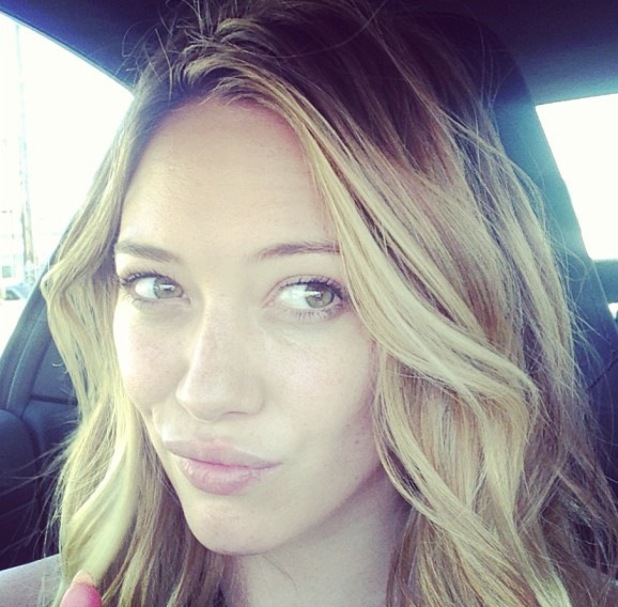 Last week, the actress posted a selfie on Instagram of herself without a scrap of foundation on and we have to admit that we're a tiny bit jealous of her flawless features!
Clearly, being a mum hasn't stopped Hilary from taking care of herself. And we love how laid-back and easy her style is too.
What do you think of Hilary's leggings? Let us know below.