Lady Gaga kept a low profile for much of this year as she recovered from a hip injury but she's certainly not keeping herself hidden any more!
The 'Bad Romance' singer stepped out in Hollywood at the weekend in just a black bra and ripped black hot pants - a
similar look to one she wore in New York
in July.
Yes, she definitely has the figure for it but we reckon this is a case of less is
not
more.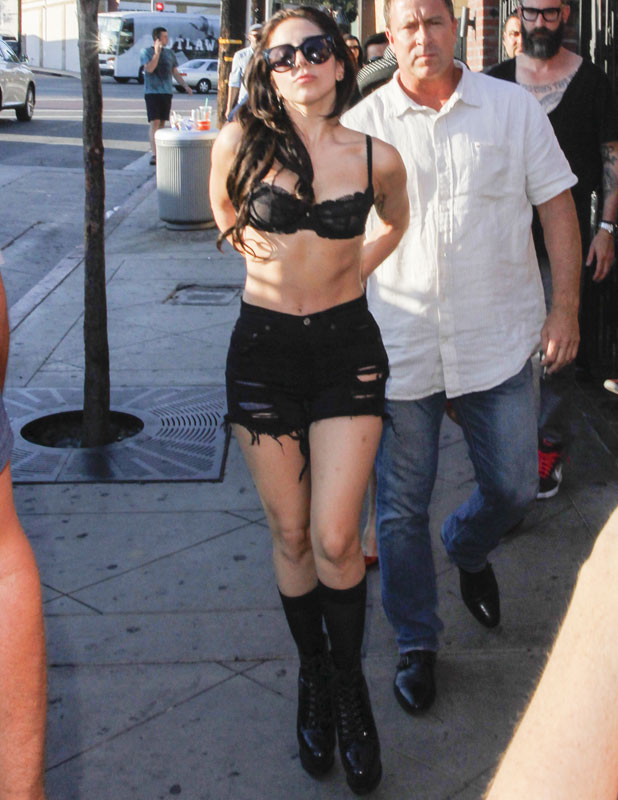 Gaga was seen leaving The Abbey Club in Los Angeles with friends on Sunday (11 August). She walked to a nearby car but before driving away took time to chat with fans who had spotted her. (Well, she wasn't hard to miss, was she?!)
The 27-year-old pop star's outing came after her
new track 'Applause'
leaked online – much to her annoyance. At least she had another star to commiserate with. Katy Perry also found her new track 'Roar' leaked ahead of its release this week.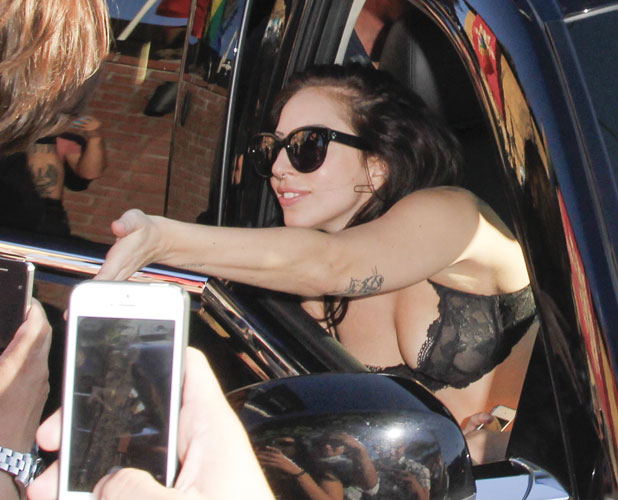 Also referencing the fact one of Katy's promotional album trucks was hit by a car, Gaga tweeted at Katy: "Wanna grab some shovels and f**k up some hackers? ‪@katyperry excited to hear your ROAR, sorry to hear about your truck!"
Katy replied: "What a WILD weekend so far... claws out, paws up! Looking forward to puttin my hands up & making them touch too!"
Gaga's applause is officially released on 18 August. It will be followed by album
ARTPOP
.
Some of Gaga's best outfits in pictures:
Copyright: Rex Features