Mary-Kate and Ashley Olsen made a stylish duo in Norway yesterday as they launched their latest clothing venture.
The twins have teamed up with Scandinavian brand BikBok to create a new fashion line, called BikBok by
Mary-Kate Olsen
and Ashley Olsen.
"Ashley and I are thrilled with our Fall 2013 BikBok collaboration. We feel the collection reflects our personal style and will connect with the Scandinavian girl", said Mary-Kate earlier this year.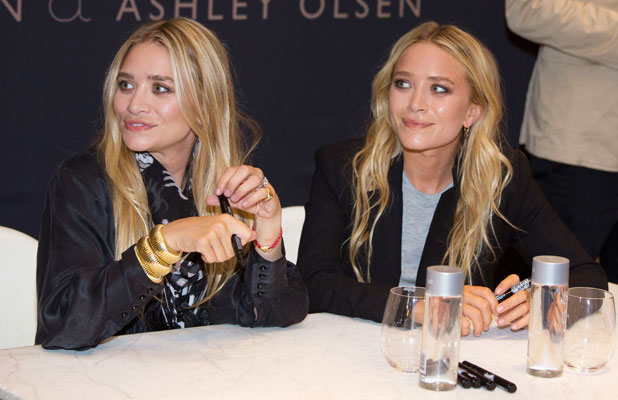 Ashley added that the girls had "enjoyed the design process" and couldn't wait to visit Oslo and Stockholm to launch the first of their three collections.
And the wait was over yesterday as they touched down in Norway and immediately got to work promoting the brand and meeting fans.
Former child stars Mary-Kate and Ashley will collaborate on three collections for autumn 2013, with the first collection being a full wardrobe including luxe wools, angoras, chiffon and more.
It's available from bikbok.com.
Mary-Kate and Ashley have made names for themselves in the fashion world since the days of
Passport To Paris
and
Two of a Kind
. Among their ventures is a clothing line for young girls in Wal-Mart, a women's line at J.C. Penney and couture labels called The Row and Elizabeth & James.
Mary-Kate and Ashley were child stars. Have a look at some childhood celebrity pictures below:
Copyright: Instagram/Beyonce