She's no wallflower when it comes to fashion, but RIta Ora outdid herself last night when she hit London town wearing a pair of bizarre white thigh boots, along with some kinky black suspenders!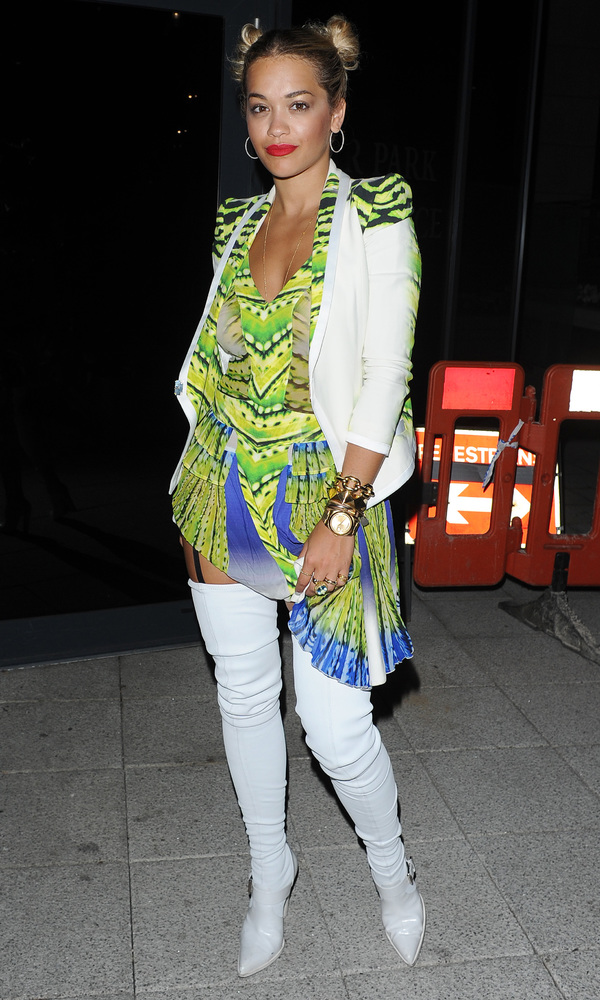 Back in London after a
trip to Spain
, Rita was out at The Scotch club in Mayfair to celebrate her sister's birthday on Thursday (25 July).
She dressed up for the occasion in a cute digital print dress and matching white blazer, with stacks of chunky gold wrist bling.
WIth her pout painted her trademark scarlet, RIta wore her hair in cute
double topknots
. So far, so good!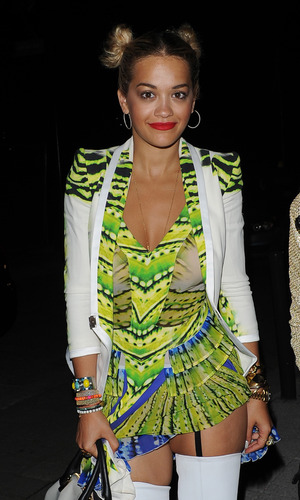 But things went seriously downhill in the shoe department.
Rita's space-age white thigh boots are a little too statement for our tastes - and is that a pair of suspenders we can see underneath?
We're not entirely convinced by the part-astronaut, part-burlesque dancer boots. Still, while we're not sure how the birthday girl feels about having her special day upstaged by Rita's choice of footwear, we'll admit that she managed to pull them off - but only just!
Lucy Mecklenburgh, Made In Chelsea, Jodie Marsh: yesterday's top stories in pictures
Copyright: YouTube Results With Lucy