Saturdays star Rochelle Humes showed off her amazing legs in a floral summer dress this morning as she joined husband JLS star Marvin at the ITV studios.
The new mum beat the heat and looked beautiful in her patterned dress and sky high wedges as she flashed a smile for photographers at the central London studios on Thursday morning (18 July).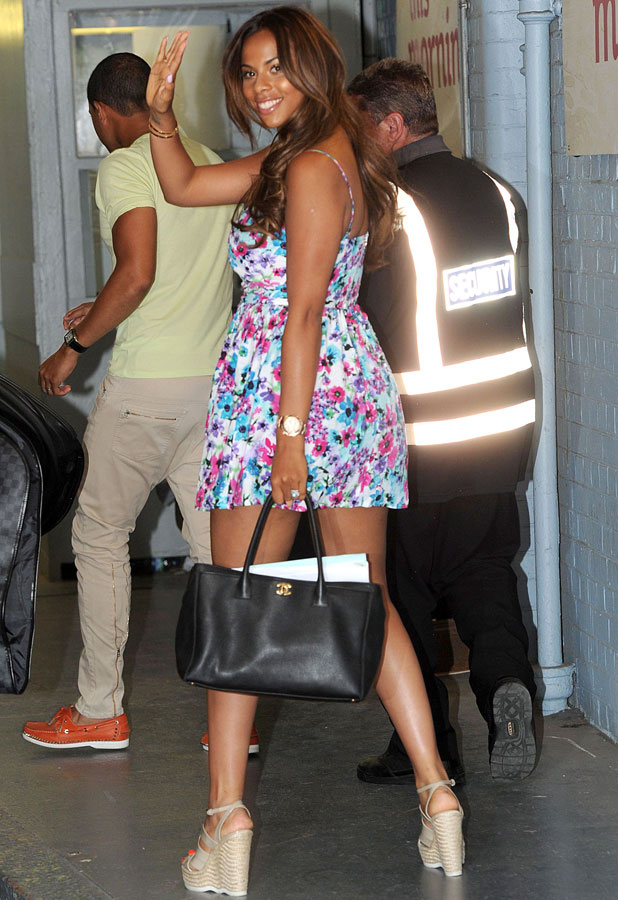 As with plenty of us, the gorgeous weather the UK is currently experiencing has been the topic of conversation for Rochelle too, who took to Twitter last night to say she needed air conditioning in her bedroom. Us too, Rochelle!
But she then added: "We reallyyy shouldn't complain though! Because it will rain and we will all moan lol."
Rochelle, 24, gave birth to her
first child, daughter Alaia-Mai
, on 20 May. It seems the youngster sat today's work trip out.
Yesterday, Rochelle took little Alaia to get a set of inoculations and admitted the process was harder for her than the baby.
"In the doc surgery waiting for Alaia-Mai to have her jabs...she has no clue...I feel sick," she wrote, later adding: "She was very brave, Mumma was a wimp!!!"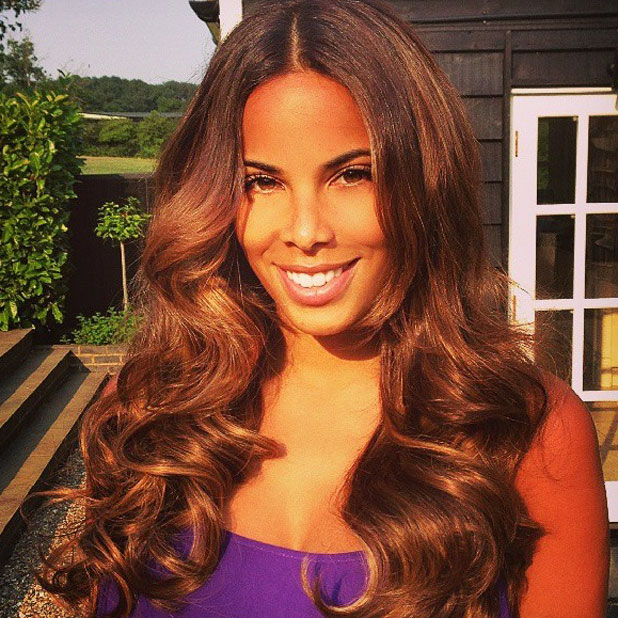 Rochelle and Marvin are just back in the UK from a trip to Portugal
with Rochelle's band mate Una Healy and her husband Ben Foden.
It's going to be a busy summer for
Rochelle and The Saturdays, which includes a slot at Virgin Media's V Festival in Staffordshire and Chelmsfors
in August.
Rochelle isn't the only new mum! Check out more 2013 arrivals below:
Copyright: Love & Lust London