Rihanna's known for her often-creative ensembles but yesterday she stepped out in London wearing a totally normal and unusually demure outfit.
The 'Diamonds' singer slipped on a simple white T-shirt and shorts to leave her central London hotel, but rather than heading off to play some tennis (as you might think), she was actually travelling up to Manchester for the latest concert on her 'Diamonds World Tour'.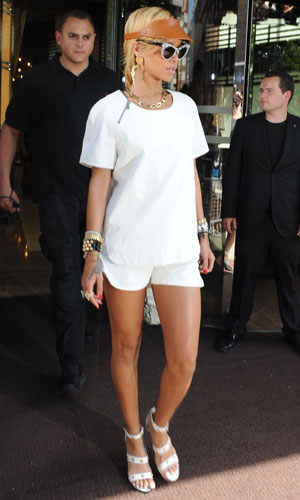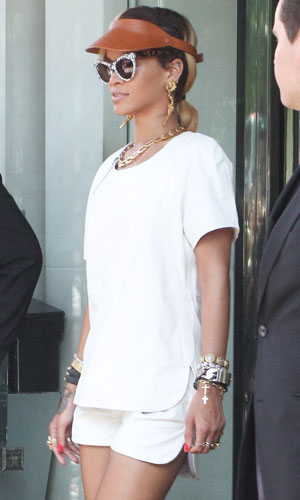 How come we would never look that cool in just a simple T and shorts?!
However, this is
Rihanna
we're talking about, so her outfit wasn't entirely without an edge – check out those gun-shaped earrings and wrists overloaded with bling.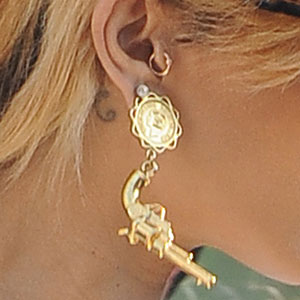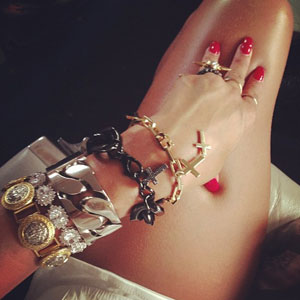 Rihanna, 25, gave her Instagram followers a close look at her earrings in a picture uploaded on Monday night (15 July), saying: "#CoCo #vintage #rare."
The Barbados-born popstar jetted into the UK at the weekend for a headlining slot at T In The Park in Scotland, before surprising London fans on Sunday evening by
joining Jay-Z on stage at the Yahoo Wireless Festival
.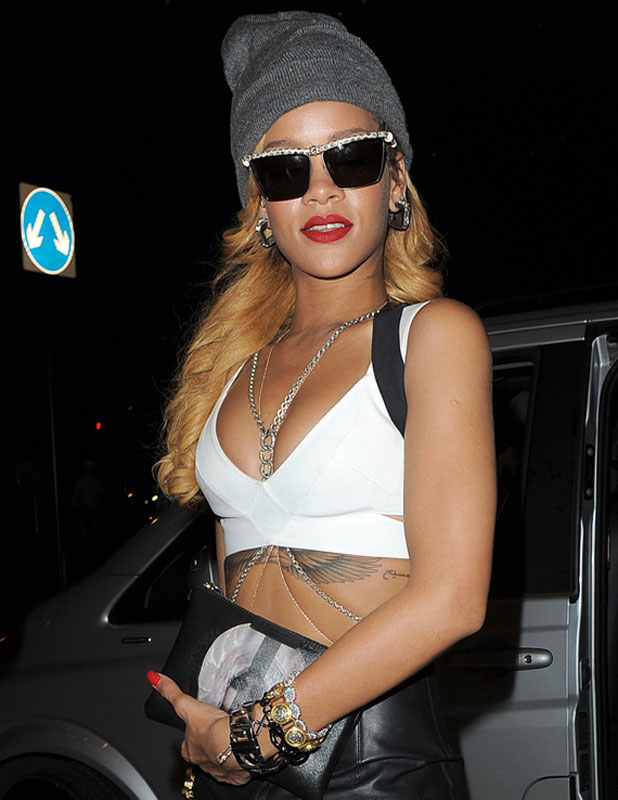 RiRi joined Jay-Z - who was co-headlining with Justin Timberlake - for a rendition of 'Run This Town'. The stage was in darkness when she began singing, so the audience didn't realise it was actually Rihanna in person until the lights came on.
She's now back on her own
'Diamonds World Tour'
, which started in March and runs until November.
Rihanna has already performed dates from the tour in the UK this year, but she will play a handful more this week before returning to mainland Europe and then moving to other destinations across the world, including China, Singapore, South Africa, Australia and the US.
Check out our picks of Rihanna's high summer range for River Island below:
Copyright: River Island
Watch Rihanna introducing her autumn River Island collection below: