Ever the elaborate songstress and diva, Mariah Carey took to the stage this weekend wearing not one, but three customised slings covered in jewels, fur and feathers.
The 43-year-old singer appeared at the MLB All Star Charity Concert in New York on Saturday (13 July) alongside the New York Philharmonic orchestra and despite suffering from a dislocated shoulder the previous weekend, she dazzled the crowd with her performance and some rather eye-catching outfits - complete with equally statement arm accessories.
Conscious not to take her arm out of its sling, Mariah decided to co-ordinate her various casts with her glamorous gowns like a true professional - proving that she wasn't going to let an injury get in the way of her serenading her fans.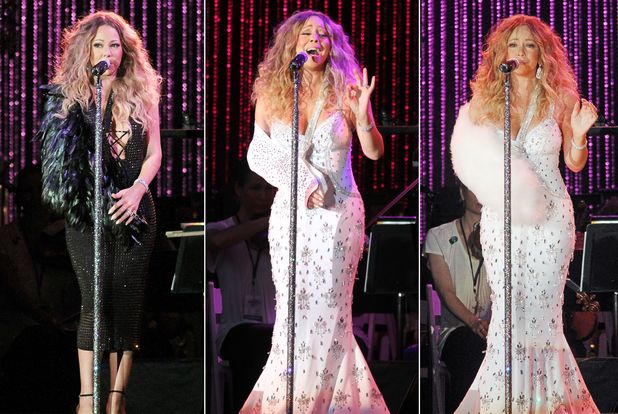 Along with a figure-hugging black dress that featured a plunging neckline, Mariah wore an over-the-top black sling adorned in feathers. It almost looks like she's about to take flight with one wing!
The 'Don't Forget About Us' star then matched her gorgeous white fishtail gown with a faux fur white sling and a second white cast with crystals scattered all over it.
On anyone else this unusual accessory might have looked odd, but Mariah's bejeweled sling actually seems to fit in quite well with her larger than life character and the various other pieces of diamond jewellery she was sporting.
After the charity concert, she admitted that her injury wouldn't have stopped her from performing for the worthy cause.
She posted a picture of her wearing the crystal covered sling and wrote: "It was truly an honour to perform with world renowned NY Philharmonic. In spite of the pain, I wouldn't have ever missed this moment. Thanks for helping me get through it and sharing it with me. Love, MC."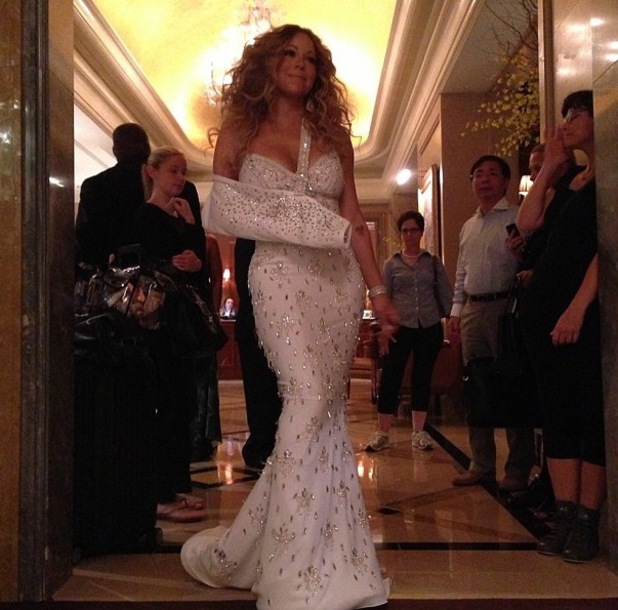 Mariah
dislocated her shoulder over a week ago while filming a video
for the remix of her latest single, '#Beautiful', after apparently stumbling over in a pair of high heels.
Following her quick recovery, Mariah was raring to go once again and even
uploaded a sweet video of her leaving the New York hospital
that she was admitted to last weekend, in which she said: "We're going to go back to the video. Do you know why? Because those people you see on TV...we're professionals."
And now we've seen how she can even make a sling look stylish, there're no doubt that Mariah is as professional as they come!
Which of Mariah's customised slings do you like the most? Let us know below!
Watch Mariah's music video for the fab '#Beautiful':