After her recent love affair with Coco Chanel's house, it was no surprise Rihanna flew to Paris to attend the Chanel Haute Couture A/W '13 show.
And the 'Diamonds' singer certainly turned heads during her visit, wearing a floor-skimming Chanel cardigan - and little else!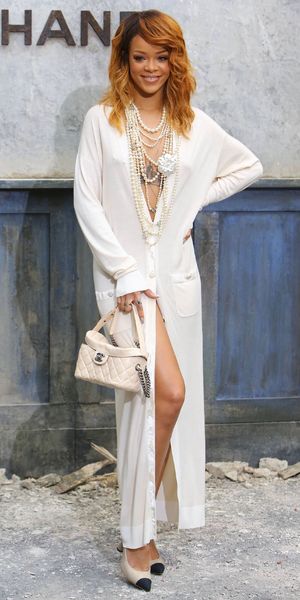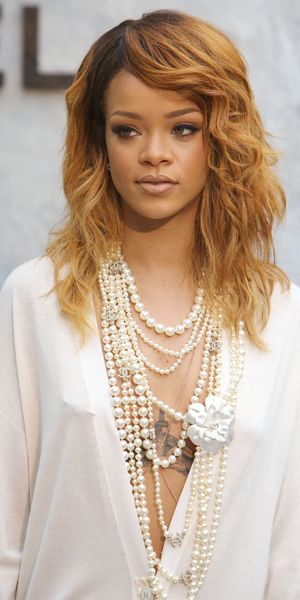 Despite watching a show by a brand famous for its prim and proper bouclé jackets, RiRi maintained her risqué edge by covering her modesty with just a few buttons.
The starlet paired her maxi cardi with oodles of Chanel pearls, a dinky quilted Chanel bag, and pointed heels by - you guessed it - Chanel.
And
Rihanna
clearly had a great time at the show, tweeting: "Went straight to the Chanel Couture show early this morning with NO SLEEP!!! It was so worth it!!!"
We totes agree, RiRi!
What do you think of Rihanna's outfit? Let us know by voting below!
Love it - she can pull anything off!
85.71%
Hate it - what would Coco say?!
14.29%
From babies to bikinis, the top showbiz stories from Monday in pictures:
Copyright: ITV Screengrab