Pregnant Katie Price has called Holly Willoughby's recent The Voice UK dress controversy "embarrassing" - and jokingly suggests Holly was copying her own style.
More than 100 viewers complained about Holly's rather revealing gown on
The Voice UK
final on Saturday, 22 June, forcing BBC bosses to apologise if anyone was offended.
Writing in her weekly column for
The Sun
, Katie said: "How embarrassing for her that the BBC had to apologise for the dress she wore on
The Voice
."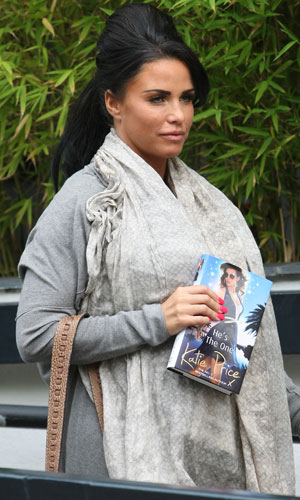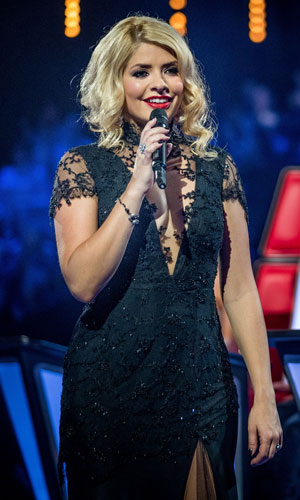 Katie, who referred to Holly as "Jolly Holly Sticks Willoughby" in her column, continued: "Miss Willoughby never misses an opportunity to give me a verbal bashing on air but she can't think I'm all bad, considering she never misses an opportunity to copy my style. In fact, I must double check my wardrobe because I could have sworn it was one of my old frocks she was wearing when she made a BBC booby."
Let's see if Holly responds...
While 139 people may have been offended by Holly's style choice, she had
one famous defender yesterday
in the form of her
This Morning
co-presenter Phillip Schofield.
He tweeted: "Let's hope those outraged on behalf of their kids don't take them to the beach this summer. God forbid they might see a woman in a bikini before 9pm and be traumatised by the sight of her cleavage!"
In a statement the BBC said: "We're sorry if some viewers found Holly's dress to be unsuitable. Holly enjoys fashion and we felt the dress she wore was glamorous and wholly appropriate for the occasion.
"We don't believe it would have gone against audience expectations for a TV spectacle such as this."
The Voice UK
final saw Danny O'Donoghue's contestant Andrea Begley beating will.i.am's finalist, and bookies' favourite, Leah McFall.