Phillip Schofield has leaped to the defence of his This Morning co-presenter Holly Willoughby in the row over the amount of cleavage she was showing during The Voice UK final.
Holly wore a dramatic black dress with a plunging neckline and leg split for the Saturday night (22 June) live show - but not all viewers were impressed by the amount of flesh she had on display.
More than 100 disgruntled viewers chose to complain.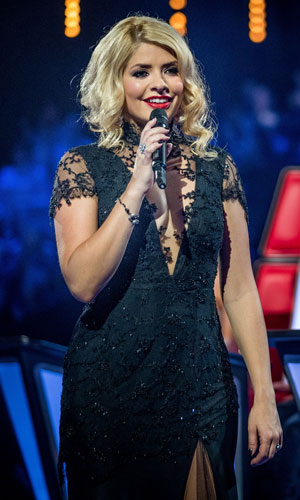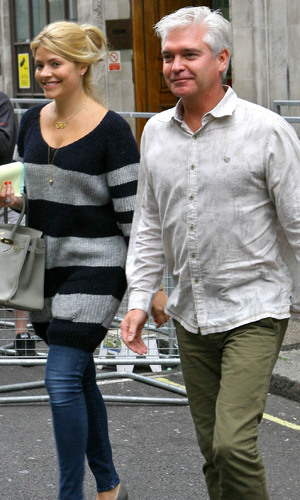 But Holly's close friend Phillip has stuck up for her, tweeting: "139 complaints over Holly's gorgeous
Voice
dress. Let's hope those outraged on behalf of their kids don't take them to the beach this summer.
"God forbid they might see a woman in a bikini before 9pm and be traumatised by the sight of her cleavage!"
In a statement the BBC said: "We're sorry if some viewers found Holly's dress to be unsuitable. Holly enjoys fashion and we felt the dress she wore was glamorous and wholly appropriate for the occasion.
"We don't believe it would have gone against audience expectations for a TV spectacle such as this."
The Voice UK
ended at the weekend with a surprise result when visually impaired singer Andrea Begley scooped the recording contract prize over bookies' favourite Leah McFall.