Victoria Beckham chose a no-frills masculine tailored look for the launch ceremony of her AW13 fashion collection in Beijing yesterday (24 June).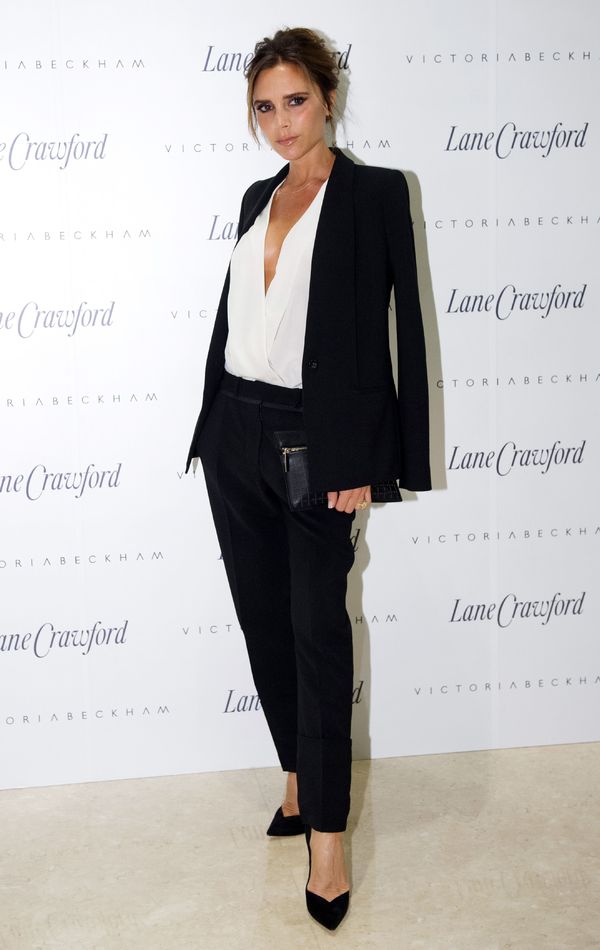 Fashion designer Victoria, who is in China with husband David Beckham, added a feminine edge to her tailored black trouser suit, in a crisp white wraparound shirt with a plunging neckline and a pair of spike heeled black stilettos.
She pared down her make-up, too, with just a slick of sheer lip gloss, smoky eyes, and a tousled, low-effort updo.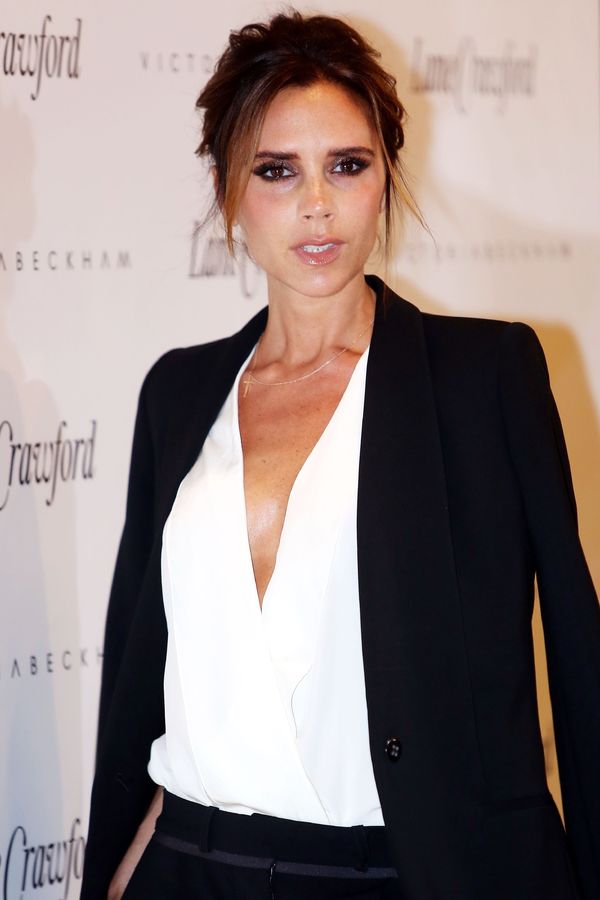 Victoria is obviously a pro when it comes to the perfect capsule wardrobe: she wore an identical blouse, in black, for a shopping mall trip at the weekend.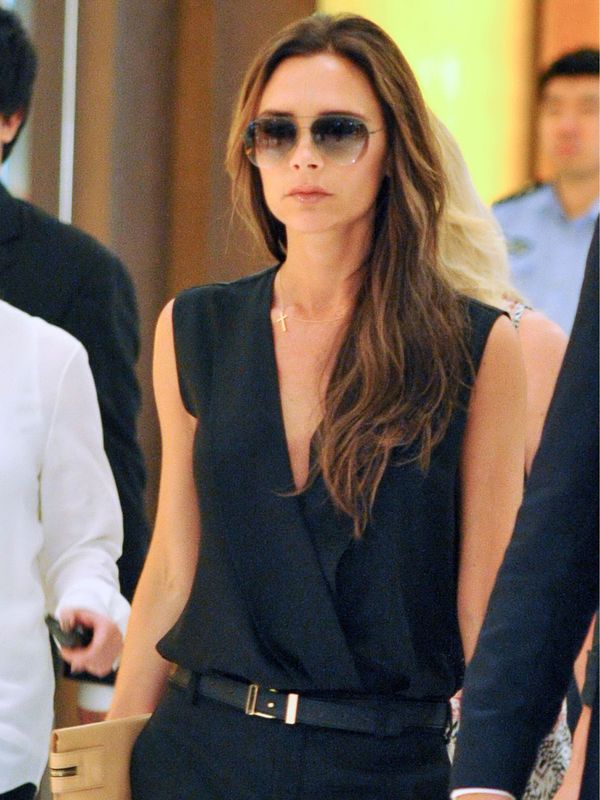 Victoria Beckham
's spring/summer and autumn/winter collections carry plenty of smart, fuss-free separates, so we're guessing this could be one of Victoria's favourites from her own range.
Style note taken, Victoria: smart blouse x 2, added to new season shopping list!