Amelia Lily recently revealed an even bigger obsession than music, and it's one that all girls can probably relate to - shoes!
The
X Factor
singer, whose first album
Be A Fighter
is released on 29 July, confessed to owning over 250 pairs - including the shoes she wore for her
X Factor
audition.
"It's absolutely ridiculous, I know, but I've had an obsession since I was a little kid and it's just grown from there," said the
You Bring Me Joy
singer.
Watch Amelia's interview here:
Amelia divulged some of her favourite brands in an interview with javari.co.uk: "
Kurt Geiger
, Carvela, All Saints, Vivienne Westwood...and Louboutin. You can never go wrong with a little Louboutin!"
Taking pride of place in her collection, however, isn't her designer heels - but a pair of bright coral brogues: her very first
X Factor
audition shoes!
"I love those shoes! They're absolutely worn out now and sat in a box in my bedroom. My mum's tried to get rid of them, but I won't let her!" she reveals.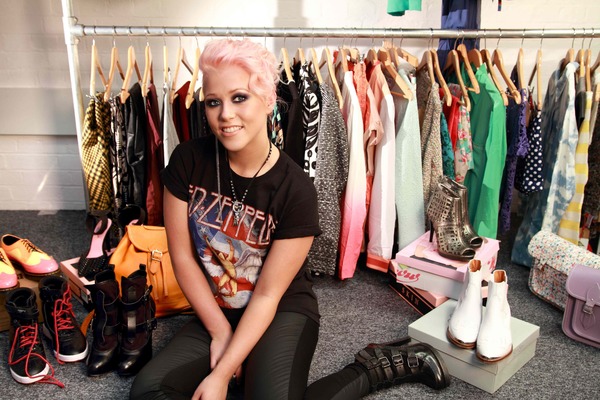 And Amelia even has a pair of lucky shoes: "They are the ones I wore on the Girls Aloud tour.
"I wore them every night, apart from one night when I had to change shoes - and the guitarist and I both lost our hearing. I walked off and was like, 'It's the shoes! I know it's the shoes!', so I'm kind of paranoid to go on now without them!"
With festival season well underway, Amelia shared her tips for festi-footwear - but there won't be a welly in sight: "On stage, I feel like I look better in heels, maybe a nice pastel colour - I usually wear dark colours so it would be adventurous to go for something different."
And she shared her footwear tips for other occasions, too: "If you're going on a date, don't overdo it. Yeah wear a heel, but not a killer heel - try and be dressy casual.
"For a day out with friends, I'd go for something quite cool and flat - maybe a Converse. Obviously if it's a really formal evening, I think a very classy peeptoe or slingback is nice."
Amelia added: "Something that's really important for me when I'm picking shoes is comfort, because I'm a diabetic so I've got to be careful with my feet, but obviously I want them to look good so I kind of have to get that balance right."