Reveal PromotionWe've come a long way since the days when stick thin models ruled what looked hot on the catwalk, and this summer curvy queens are taking a stylish stand on the hottest trends to hit the high-street.
With the average UK dress size for a woman being a size 16, it's about time fashion got brought back to reality...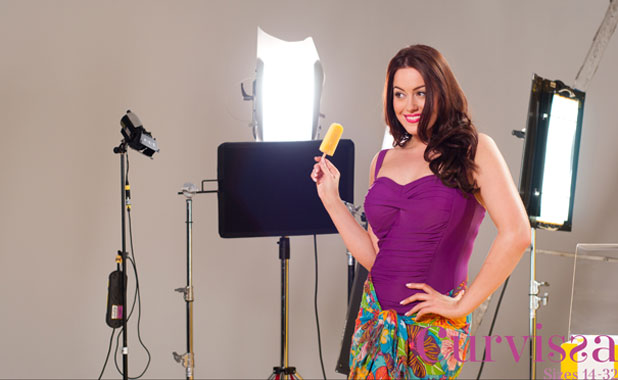 FHM's 100 sexiest women of 2013 showed this power of curves in today's perception of sexy. Helen Flanagan, Michelle Keegan and Kelly Brook all bagged places in the top five, putting their curves in favour of stick thin celebs on the list like Millie Mackintosh and Miranda Kerr. Plus with curvy idols like Kim K and our gorgeous
TOWIE
sisters Sam and Billie hogging the paparazzi, it's no wonder curvy has made such a comeback.
In fact, it's hard to remember a time when the word curvy was used as a backhanded compliment for someone carrying a little extra weight. The once negative association has been totally turned on its head and is now seen as a sure sign of sexiness.
One thing that really helped the awareness of this was London Fashion Week's first ever plus size event back in Feb. The event, London Plus Size Fashion Weekend (LPSFW) was a crucial turning point in giving the 'average' woman a voice in couture catwalk style. Despite its occurrence months ago, the effects of this event still stand strong today. Plus size fashion retailer Curvissa were at the forefront of it and have really taken this message to heart, putting 'real' women at the front of their campaigns.
Behind the scenes goss:
Curvissa have continued to give us girls a 'hands on' approach to their summer style by releasing an access all areas vid of the filming of their SS13 TV ad. The essence behind it shows a load of friends enjoying a makeover and trying on some of this season's hottest styles.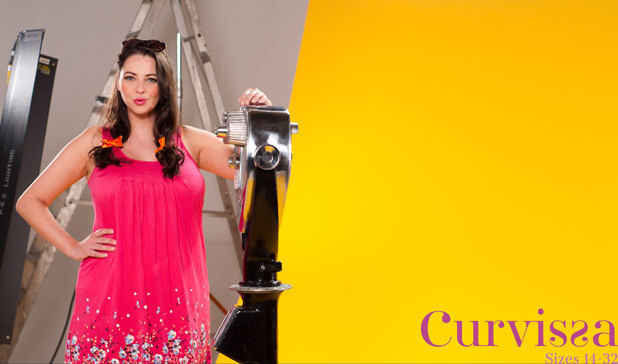 Catering for all things curvy and proving that your shape shouldn't stipulate style, the range features stunning neon brights, gorgeous garden party glamour ideas, sultry swimwear and a whole host of nautical lines that are redefining catwalk chic.
Curvissa were tired of being excluded from trend representation, and have hit back by getting closer to us with a 'real life', hands on approach.
Real women all over the country are finally being represented as trend leaders, and we're loving it. Embrace those curves ladies!!
Have a sneak peek behind the scenes at the filming of Curvissa's new TV ad!
www.curvissa.co.uk