Alex Gerrard ups the fashion ante as the new face of Lipsy's VIP range.
The glamorous star looks chic and sleek as she models the gorgeous collection, showing off the luxe dresses and her toned figure.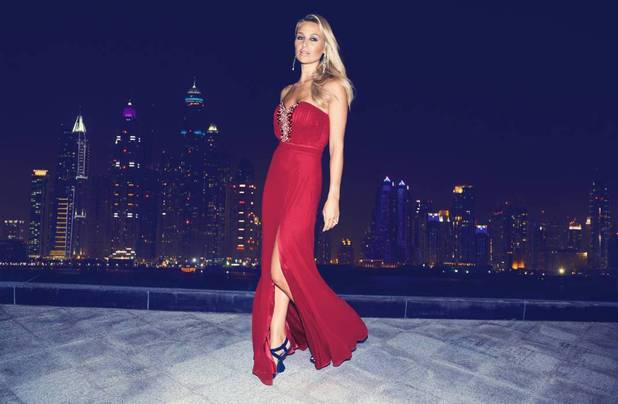 We headed up to Liverpool for an exclusive interview with Alex, to chat about the new campaign, all things fashion and her top beauty tips!
Why did you choose to become the face of Lipsy's VIP range?
Alex: "I've always loved Lipsy, I love the fact that they have something for everyone and cater for all different ages. I also love that their clothes are so detailed that you don't need to wear any accessories with them and they are also very affordable."
Do you have any top picks from the latest collection?
Alex: "Yeah, I love the navy blue satin evening dress, I don't really wear much navy I always go for black, so it's nice to be in a nice colour."
How would you describe the latest VIP collection?
Alex: "I would say it's really glam and packed with embellishments. But even though it's all glam you can dress it down with sandals or put heels with it to get both day and night looks"
How would you describe your style?
Alex: "I would say I'm quite classic with a little bit of a twist. I like tailored blazers, jeans and leggings for chic style, but I like little rock chic inspired bracelets - I always like to funk it up a little bit."
Where are your favourite places to shop on the high street?
Alex: "At the moment I love Zara, you can't go wrong with their clothes. I love River Island jeans and if I'm going out I love to dress up so the Lipsy VIP dresses are exactly what I'd go for!"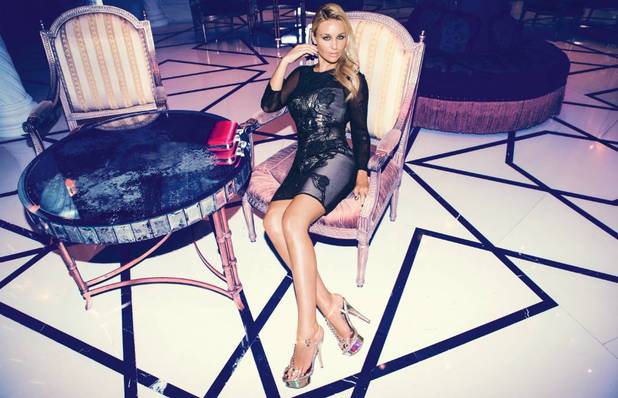 Heels or flats?
Alex: "I rarely wear heels unless on a night out, I've always got my high tops or Converse on, I just can`t deal with heels during the day - it`s just too uncomfortable."
Do you have any big style no nos?
Alex: "I'd never wear kitten heels and I don't really like ankle grazer jeans - I think they just shorten my legs."
Do you have a favourite lingerie brand?
Alex: "Marks and Spencer and I love Victoria's Secret, also."
What's your favourite designer bag of the moment?
Alex: "Probably the Celine bags, as I have quite a few of them."
What's your favourite designer shoe brand?
Alex: "At the moment I love Jimmy Choo, I love their strappy heels or pointed court shoes."
What do you do with all your designer clothes you don't want anymore?
Alex: "I give them to family and friends. I do give some to charity shops, but with items that I've worn once that were expensive, I pass them to friends and family."
What are your five holiday style essentials?
Alex: "A good pair of designer sunglasses, a nice floaty kaftan, a big beach bag and a nice bikini, and lastly a nice pair of flip-flops that you can just slip on."
Any top holiday beauty must-haves or tips?
Alex: "A good sun factor is a must, and I always make sure I have a good face cream with a high protection. I use leave-in conditioner for the day and dry shampoo, so I don't have to wash my hair everyday. I also use MAC's lip conditioner with SPF 15. It protects during the day but is glossy enough for a nude lip in the evening."
What's your favourite fake tan brand?
Alex: " I don't use fake tan that often but if I haven't been away for a while I use Fake Bake, it's the most natural fake tan I've used."
Lipsy's latest VIP collection, modelled by Alex, launches today (11 June) visit
Lipsy.co.uk
What do you think of Alex Gerrard being unveiled as the new face of Lipsy's VIP collection? Tell us in the comments below as the best comment from across the site each week will win £50!