Jessica Lowndes rarely puts a foot wrong when it comes to fashion and now she's proved that she can even rock the cowgirl trend well.
Modelling for
Company
magazine's July issue, Jessica has been kitted out in some seriously stylish pieces that look like they came straight from the Wild Wild West, including leather shorts, feathers and cowboy hats.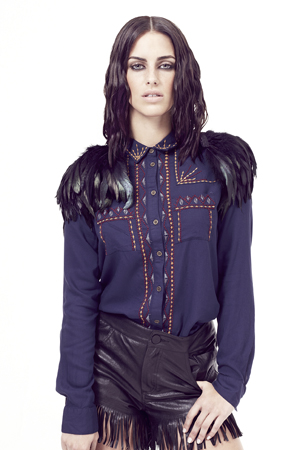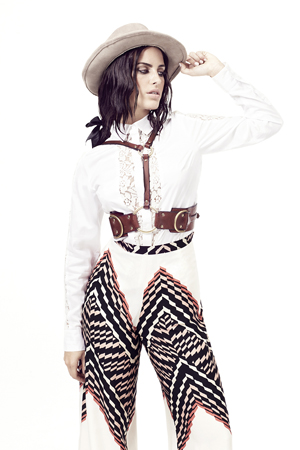 In one picture, the
90210
actress can be seen leaning against some saloon doors while wearing a long pair of leather shorts with a thick brown waist belt and statement silver heels.
And she also demonstrates how best to wear a cowboy hat in another picture, where she is sporting a pair of printed trousers and a leather chest accessory that almost looks like a firearm holster.
Speaking about the theme of the photo shoot, Jessica said: "I look like a bad-ass cowgirl. I love it! The western trend is super fun especially the statement necklaces.
"I once went on a horse ride and ten minutes in, a bird pooped all over me! For the entire two-hour ride I was covered. Disgusting!"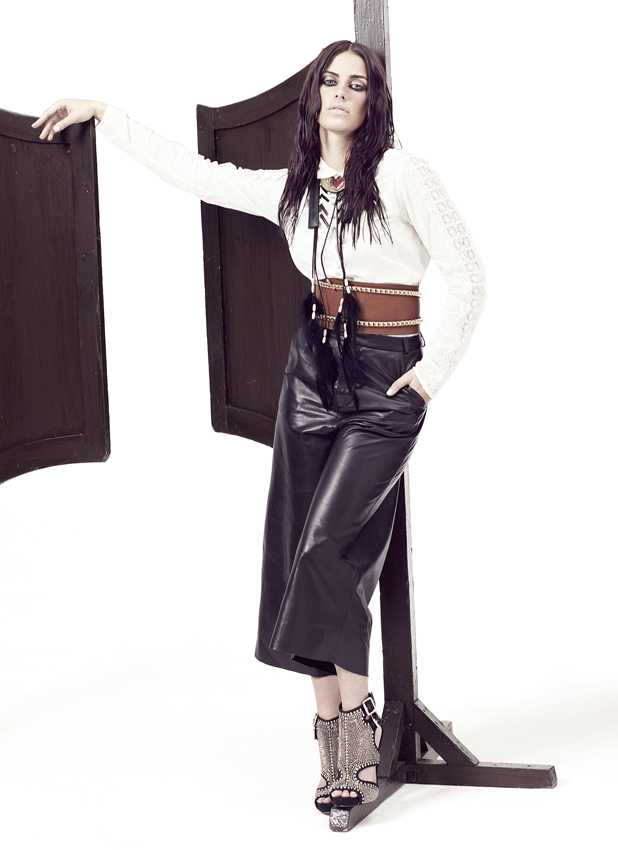 Jessica, 24, was recently seen flaunting her impressive wardrobe collection around London, as she enjoyed a visit to the capital with boyfriend, Thom Evans.
The brunette beauty was spotted at a variety of parties and events alongside Thom and always looked
picture perfect in figure flattering dresses
and flirty outfits.
On one of her last days in the UK, Jessica even co-ordinated her dress with Thom's suit and the
couple looked like a monochrome match made in heaven
while they checked out the new clothing collection at the F+F AW13 catwalk show.
Given that she spent so much time in London with her rugby union player beau, it's no wonder that Jessica has developed quite a soft spot for the city.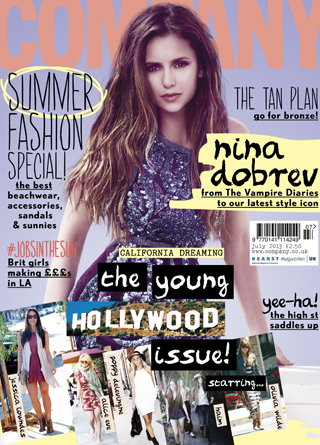 She told Company: "I can't get enough of London! I love all the picnic benches, the old-school phone booths and parks in the middle of the city."
And apparently there is a stylish plus side to the weather we have in England too.
"LA style is more laid back than London, mainly because it's always sunny. In London, the cold means you get to rock layers. And you can't go wrong with a trench coat!" Jessica added.
Even so, we'd still like a bit more sun here too!
Jessica appears in the July issue of Company magazine, on sale today and available on Apple Newsstand.

Behind-the-scenes footage of the cover shoot can be viewed at www.company.co.uk/jessica-lowndes
Read more:
> Jessica Lowndes says goodbye to London with karaoke night - pictures!
> Jessica Lowndes and Thom Evans: two parties in one night!