We spoke to Made In Chelsea's Rosie Fortescue about her top fashion and beauty buys, plus her thoughts on love rat Spencer Matthews!
With their tailored blazers, immaculate make-up and polished locks, the
MIC
girls have us glued to our TV screens every Monday.
And now we can channel Chelsea style without the designer price tag - it seems the girls are bigger bargain hunters than we thought!
We spoke to Rosie, who revealed the high street stores she's loving along with her favourite budget beauty buys, including a £3.36 lip treatment!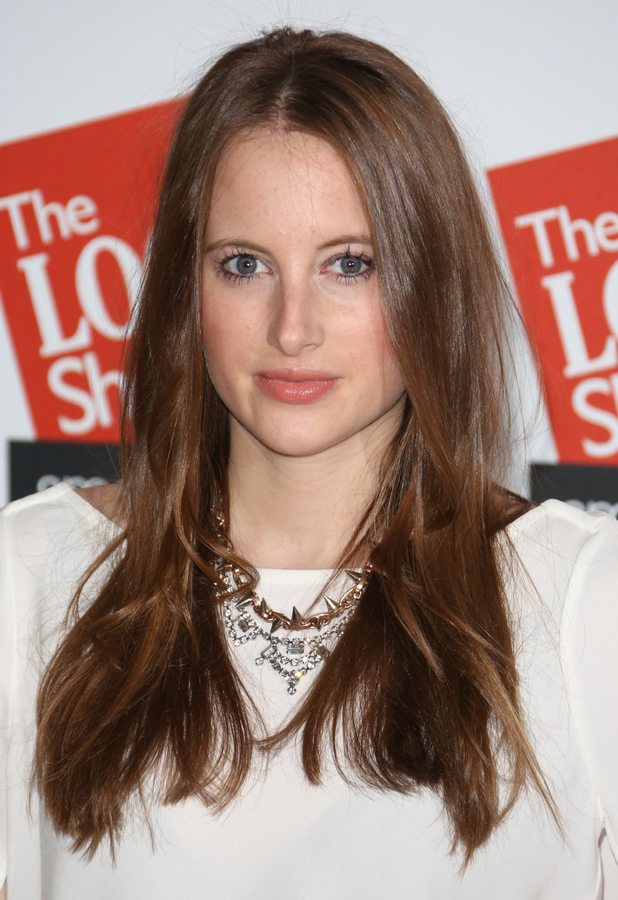 What are your top tips for getting the Chelsea look?
"I think the Chelsea look is all about looking put together, and having nice nails and hair. It's not about getting professional blow-dries or manicures though, you can do it all yourself. It's just a clean-cut, pristine look really. For summer, I like wearing a nice blazer, silk shirt, and jeans. I'm really into ripped boyfriend jeans and leather trousers right now.
"You don't need to wear heels either - I don't wear heels during the day and I'm not particularly tall, but I do like wedge boots. I have some neon printed flats which I love too, they could look quite Sloaney or prim, but pairing them with ripped jeans gives them a bit of edge."
Where is your favourite place to shop on the high street?
"I would say Zara and River Island. The only problem with Zara is that everyone ends up owning everything you have! I'll go into Zara and buy something, and then five of my friends will buy the same thing. You'll then see people in the street wearing it and things get awkward!
"River Island is great too - their jeans fit me perfectly. Out of any designer, any brand, any high street store, River Island is my go-to for jeans. I also love Missguided.co.uk, they have great crop tops which I like wearing with high-waisted skirts and matching blazers."
Any tips to update your look for spring/summer on a budget?
"Get in some key pieces, like a stand-out blazer or a tailored high-waisted skirt. You can update any outfit with statement jewellery, and it doesn't have to be expensive. I don't wear much colour clothing-wise, so I like to wear bright shades in my jewellery and on my nails."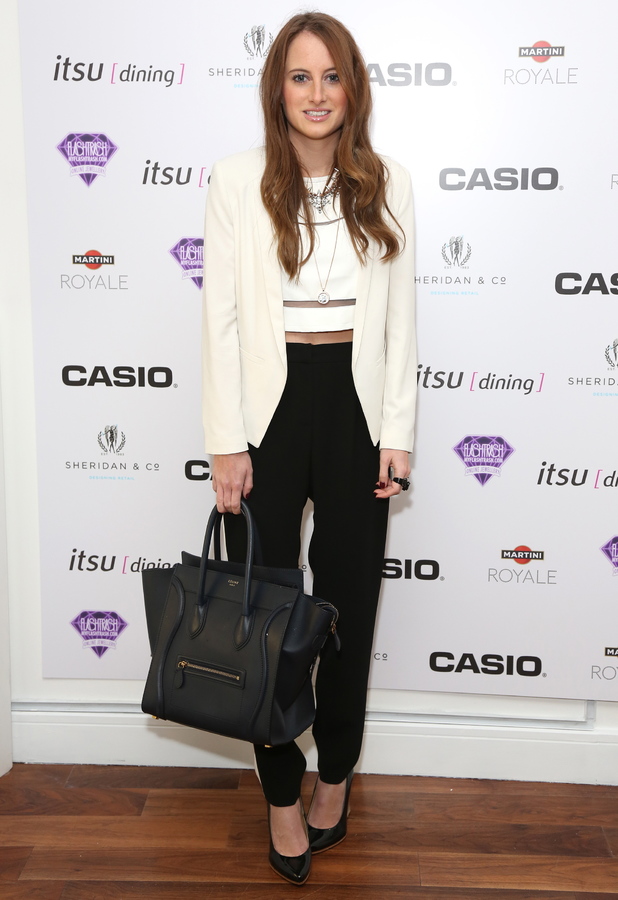 What's the most expensive item in your wardrobe?
"My handbag, which is a Celine Luggage Tote in Navy. It's an investment piece though, I use it every day and I always treat my things really well. I'm not the sort of person who would trash it or take it to a nightclub and have drinks spilled on it!"
Can you tell us a bit about your mobile accessory range for Covert?
"The range features iPad sleeves and iPhone cases in pink, cobalt blue, and black. They're really nice statement pieces, you can put them in your handbag or hold them to add a pop of colour to your outfit.
"I've done it all from scratch, from the colours to my logo. It's been great and I've loved getting stuck in instead of just putting my name to something. It's so exciting because it's something I've worked really hard on and I'm really proud of. It's like my baby, watching it grow!"
Let's talk beauty! Can you talk us through your daily make-up routine?
"I've got dry skin so I use a nice thick moisturiser by Dr Lewinn's, which also helps to boost radiance. I use the
Dr Lewinn's Skin Perfect Foundation, £25
- it's the perfect colour for my pale skin - or the
Laura Mercier Tinted Moisturiser, £33
. I don't go for heavy coverage foundations because I like a fresh-faced look, with dewy, glowy skin.
"I sweep a light bronzer like the
No7 Perfectly Bronzed Dual Bronzer, £11.50
, all over my face to set my make-up, a pink blush by MAC, and the
Maybelline The Volum' Express Colossal Mascara, £7.19
. I have eyelash extensions right now, but I still put mascara on my lower lashes. In the evening I use a bronze-gold eyeshadow, but nothing too heavy. I always carry several dark lipsticks in my handbag during the day, so if I have an event later on I'll apply a plum or a deep red to vamp up my look."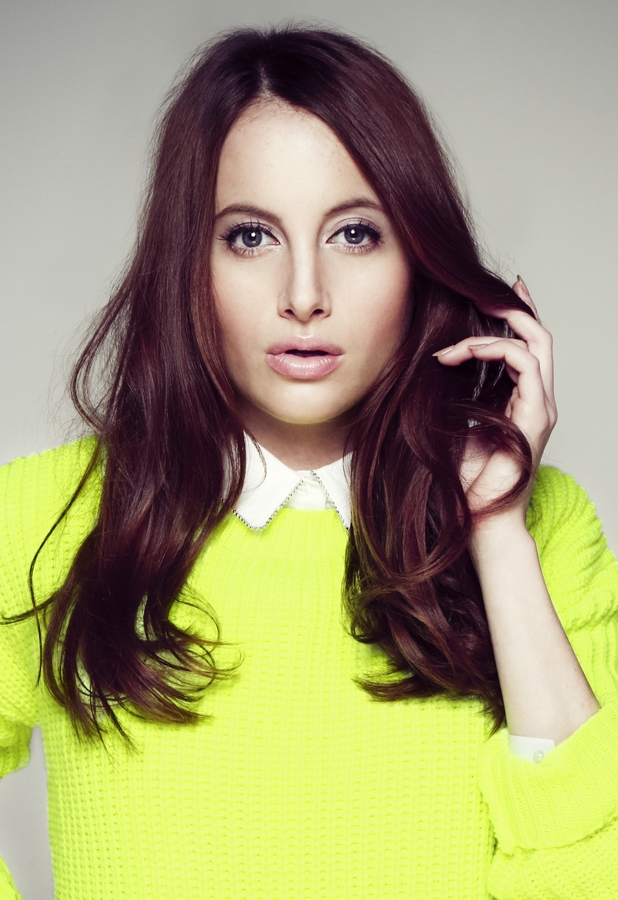 Any other must-have products?
"
Nivea SOS Lip Relief, £3.36
, is a must for me, and I love
Optrex Brightening Eyedrops, £3.79
. I use them every day – I don't know if that's normal! They're amazing on a hangover, they really freshen up your eyes and allow you to deceive everyone!"
Do you use any bargain products to maintain your hair?
"I don't use many products because I have fine hair and I think it makes it greasy quicker - I don't want to end up having to wash my hair every day. I do use
Moroccanoil Oil, £30.45
, and
Elnett Hairspray £6.60
- and
Batiste Dry Shampoo, £2.99
, is a miracle worker! But usually if I'm having a bad hair day I'll just put a fedora on. I do it all the time when I can't face washing my hair, it's so much better than rushing around and getting hot and bothered with the hair dryer! I had a red vegetable rinse by Lisa Shepherd at the end of last year, and I really want to do it again."
Which fellow cast member would you award best dressed boy and girl to?
"Best dressed boy would go to Mark-Francis Vandelli for his tailoring. I also like Oliver Proudlock's style, he looks cool and edgy and he doesn't follow the crowd. I love his T-shirts too, they look really good on girls in the summer paired with ripped boyfriend jeans. Girls-wise I would say Millie Mackintosh."
Millie loves her Zara blazers, doesn't she?
"She does! We had a moment when we were let loose in Zara together and we couldn't help ourselves! She's fun to shop with because we like the same things but we don't go after the same things. She's a good shopping buddy!"
What's your opinion on Spencer Matthews and Louise Thompson's on/off relationship?
"Well I'm not keen on sharing guys, I think sharing really isn't caring when it comes to men. It's not appealing for me, I would never be interested in a guy if he had been with lots of my friends. It's an immediate turn-off [Spencer has dated a string of women whilst being on the show, including cast members Caggie Dunlop and Lucy Watson]."
Are Spencer and Lucy a real couple now?
"I'm not 100% sure what their status is, but I think they're a good couple. She would definitely be the girl to keep Spencer on his toes. They're quite funny together, they have chemistry and they get on really well.
"I think Spencer needs to bin the baker boy hat though. Only David Beckham can pull them off!"
Take note, Spence!
Rosie's range of iPhone and iPad cases for Covert are coming soon to Yoshie & Nico.
What do you think of Rosie's style tips? Let us know by commenting below as the best comment across the site each week wins £50!
Read more:
Made In Chelsea's Rosie Fortescue missed BAFTAs due to car accident
Read more:
Former MIC star Amber Atherton talks us through her make-up bag