We reckon Gwen Stefani, Gavin Rossdale and their kids and cute dog are in the running for the 'most stylish family ever' award.
Forget tacky Christmas jumpers, it seems the only way is 'ultra cool' when it comes to family festivities with the Stefani-Rossdales!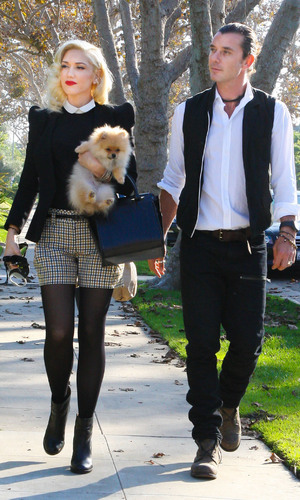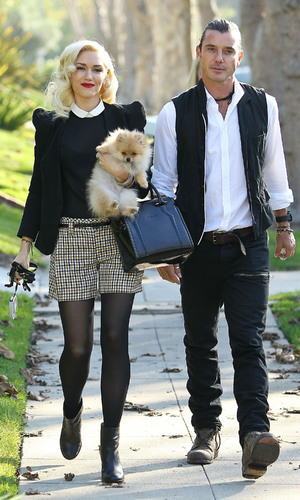 The gang were spotted arriving at Gwen's parents' house to celebrate Thanksgiving in Los Angeles.
Gwen opted for pin-up girl curls and classic red lips, paired with shorts, smart tailoring and a ladylike bag. Her husband, Gavin, went for a more laidback look with a slouchy shirt and boots.
And if you weren't already jealous enough, just look at the fluffy family pet!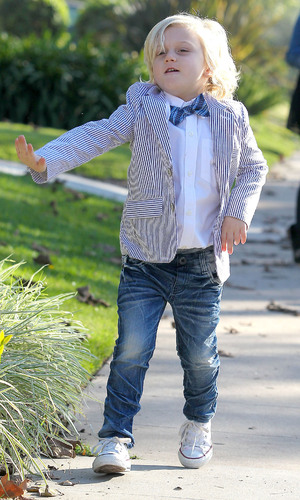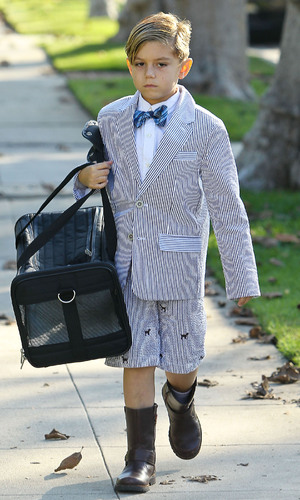 But it was Gwen's sons, Kingston Rossdale and Zuma Rossdale, who really stole the show.
Zuma, 4, sported a pinstripe blazer, bow-tie and mini Converse while Kingston, 6, went for shorts and boots.
All accessorised with a combover and a dog basket. Amazing.
We want to be part of their quirky-but-seriously-cool family!
What do you think of Gwen's outfit? Let us know in the comments below.
Read more:
Rihanna, Tulisa and Gwen Stefani show their bras
Read more:
Gwen Stefani looks glam in all-black but where's her skirt?