It seems Kim Kardashian is in love with colour blocking almost as much as Kanye West right now!
After looking gorgeous in an emerald green peplum dress during her
romantic birthday weekend in Italy
, last night we spotted the
Keeping up with the Kardashians
starlet in this season's must-wear colour, cobalt blue.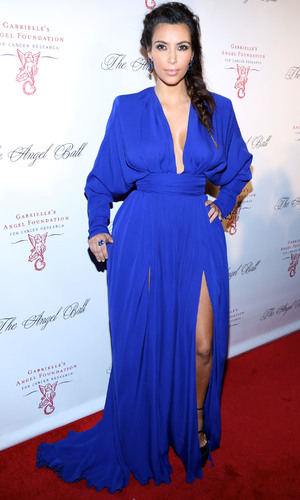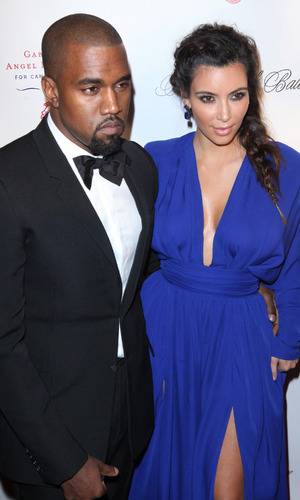 On anyone else, this rather voluminous gown could easily have looked a bit too, well, voluminous, but Kim, who turned 32 at the weekend, manages to pull it off in true Kardashian style.
With matching earrings and gorgeous bling-tastic ring (how jealous are we?) she totally wowed the crowds at the Angel Ball at Cipriani Wall Street in New York last night.
Thigh-high splits revealed just a smidgen of those fabulous pins and sky-high platforms, while the plunging neckline was revealing... but not too much.
Fab hair also, KK... Not just any old fishtail plait, but one that sweeps from one side of her head to the other in a slightly messy, I-just-got-out-of-bed-and-it-looked-like-this fashion.
Boy has that girl got style.
It's just a shame Kanye West couldn't crack a smile at being on the arm of one of the hottest chicks in the world right now.
Oh and where's that engagement ring, guys? Are they or aren't they? Aaagh, we can't stand not knowing!
Do you think this outfit's a winner... or not? Let us know your favourite KK outfit in the comments box below and you could win £50!
Read more:
Kim Kardashian and Cheryl Cole rock leather!
Read more:
Check out Kim Kardashian's sexy Halloween costume