Lady Gaga isn't known for having the most practical outfits but this larger-than-life pink and blue creation really takes uncomfortable-looking clothing to a new level.
Gaga was mobbed by fans and photographers in Paris on Saturday (22 September) as she left her hotel in this enormous, cartoon-esque dress, complete with coloured sunglasses.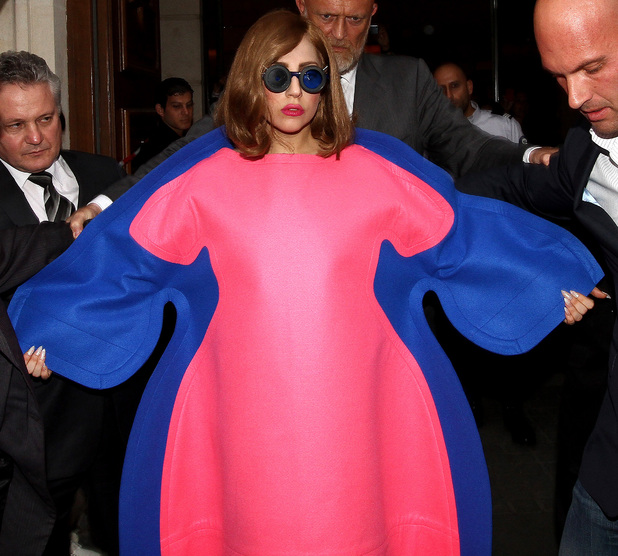 The outfit, which covered up her new curves, was so big that Gaga couldn't get into her waiting car alone, so her assistants looked like they had to pull her into the vehicle.
And it's a good thing she was surrounded by assistants because we doubt there was much she could do without a bit of help while dressed in that huge creation!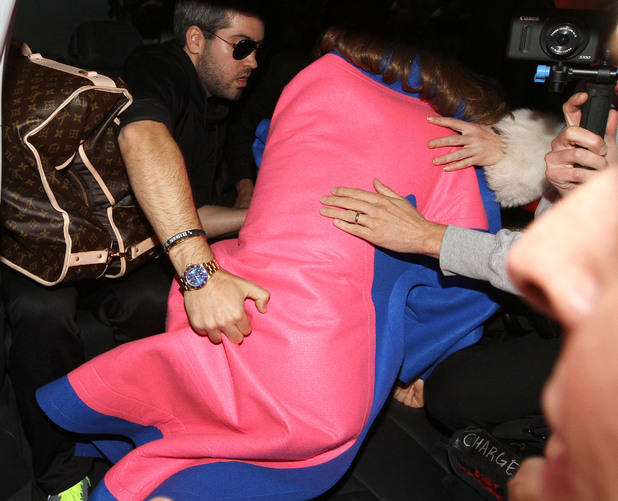 While Gaga may not look too happy in these pictures, the singer tweeted to fans that she was feeling overwhelmed by the reaction to her debut perfume FAME, which launched across the world this month.
She tweeted: "The reaction to FAME has been overwhelming. 6 million bottles in 1 week makes it the 2nd fastest selling fragrance after Coco Chanel."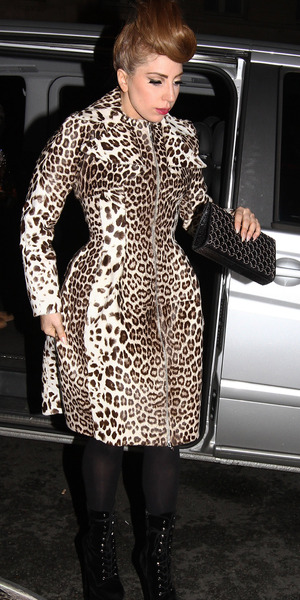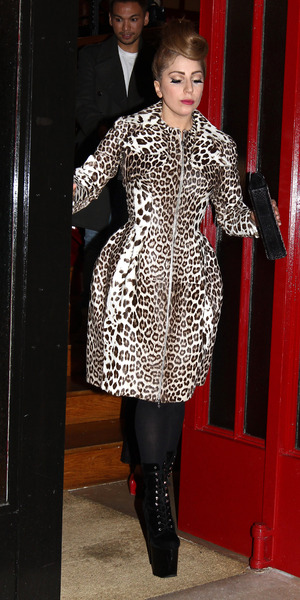 Lady Gaga
's pink and blue dress was a far cry from the rather stylish leopard print ensemble she was snapped wearing outside designer Azzedine Alaia's showroom in Paris on Friday night (21 September).
Gaga's currently on her world 'Born This Way Ball' tour - which arrived in the UK earlier this month - as well as promoting her new FAME perfume.
Read more:
> Lady Gaga tones it down in Amsterdam and looks normal: pictures
> Nigel Lythgoe's Opening Act: From unknown to opening for Lady Gaga
Watch Lady Gaga's music video for 'Bad Romance' below: