By Louise Pinn
Kate Middleton has been spotted wearing jewellery from fab online boutique, My Flash Trash.
The Duchess of Cambridge has been seen sporting items from the accessories site, which is owned by
Made in Chelsea
star Amber Atherton, on her recent Jubilee tour.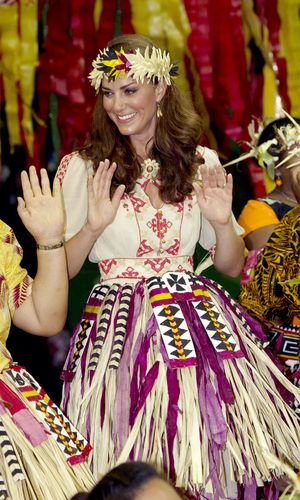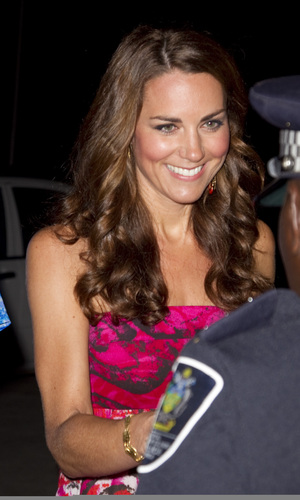 She was seen wearing double gold leaf earrings, £80, from designer Catherine Zoradia whilst hula dancing in Tuvalu. (above left)
She has also been spotted in Red sponge coral earrings, £36, from Serretta which are also available on the My Flash Trash site. (above right)
What do you think of Kate's Jewellery? Let us know in the comments below!
Read More:
Kate Middleton's gorgeous diamond jubilee wardrobe.
Read More:
Made in Chelsea cast party at prince Harry's favourite nightclub