The Jeffrey Campbell Litas are the celebrity power shoe of the moment with everyone from Lady Gaga to Jessie J spotted wearing them.
Now available at
Office
, priced at £160, the Jeffrey Campbell Spiked Litas are set to be a sell-out. But would YOU wear the outrageous spike platforms?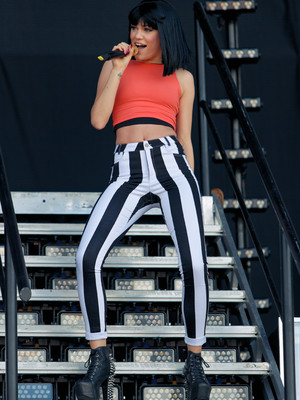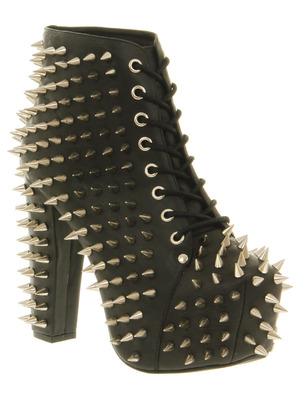 Reveal's
Fashion and Beauty Intern, Amber Ascroft, gives her verdict.

"When these arrived at
Reveal
HQ, they certainly caused a stir. And not the fashion kind.
I'm no stranger to a celebrity 'get the look.' From Kate Middleton's blazers to a
TOWIE
-style peplum dress, if my favourite starlet's rocking it, I need it!
But the Jeffrey Campbell Spiked Litas are proof that not every celebrity style is steal-worthy.
Yes, they've nailed A/W's spikes and studs trend. And the lethal-looking hardware might come in handy when I'm walking through my Croydon hometown.
But a Friday night footwear option they are not. Give me my nude courts any day!"
What do you think of the Jeffrey Campbell Spiked Litas? Would you wear them? Or is this a look best left to the celebrities? Let us know in the comments below.
Read more:
It's Pink vs Miley Cyrus in the battle of the quiffs at the MTV VMAs
Read more:
Jodie Marsh shows off her amazing Michael Jackson-inspired shoes