Kim, Khloe and Kourtney Kardashian's clothing collection is coming to the UK!
Fans of
Keeping Up With The Kardashians
who've always wanted to dress like their favourite sister can rejoice as the reality stars have partnered with Dorothy Perkins to sell their (originally named) Kardashian Kollection in the UK.
The Kardashian clothing line will be hitting 250 Dorothy Perkins stores across the UK from November 2012 and will also be available online.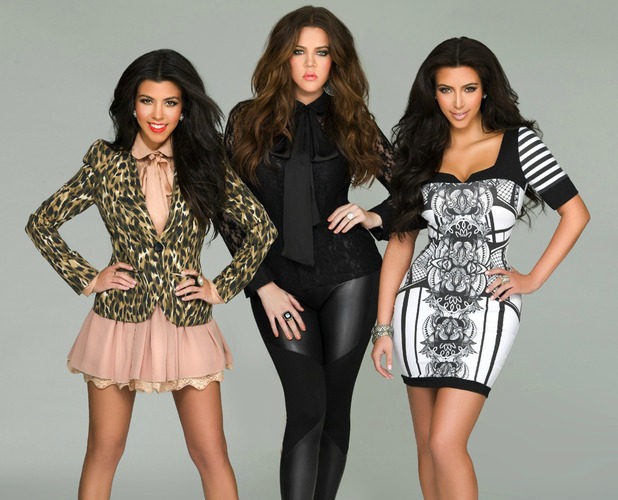 Fans can choose between more than 100 different items of clothing and handbags, with a footwear collection to follow early next year. Exciting!
The girls said: "We are looking forward to expanding our line and making Kardashian Kollection available to so many more people.
"We pride ourselves in having a line that is affordable and yet of great quality and we're excited to bring it to new territories."
Kim, who is currently on vacation in Hawaii with boyfriend Kanye West, added on her official blog: "This is such an exciting time and we can't wait to head over to the UK later this year to launch the Kollection and visit all of our amazing fans."
Khloe added on her website: "I am beyond excited to finally be able to share this exciting news with my dolls overseas - my sisters and I are launching Kardashian Kollection at over 250 Dorothy Perkins stores across the UK! WOOOOHOOOOOOOO!
"This is a huge step for us and for our line and we could not be happier about it. I am literally counting down the minutes until I get to make my very first visit to the UK and meet some of our fabulous fans there."
We can't wait to see you!
Will you check out the Kardashian Kollection in stores?Read more: Kim Kardashian in biggest bum picture yet!Read more: Look at Kim Kardashian's huge sunglasses collection!