Kate Middleton could take style inspiration from Pippa Middleton and Victoria Beckham to shake up her look, according to stylist AJ Johnson.
AJ, who stars in new Style show
Chicagolicious
, told
Reveal
that although he thinks Kate is "very pretty" and he admires her sophisticated elegance, he'd love to see her do something different with her fashion.
"I really think she plays it a little too safe but I guess that's what she has to do with her title," he says. "I do like her but I think she's a little too safe for me."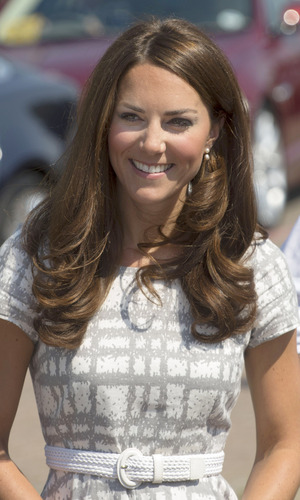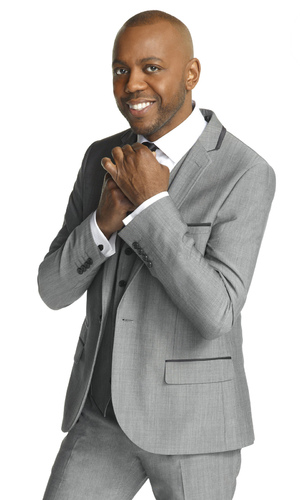 AJ says he'd "love" to work with Kate: "I love that she is sophisticated, elegant and classy, but I would just have to tweak her a little bit with a little bit of edge."
"If I could combine a little bit from her sister, a little bit from her and the rest from me she would be perfect in my eyes. And even add a little Victoria Beckham in there, even though I know she can come off a little too edgy, it's just what I think I would do for Miss Middleton. She's very pretty, I just think she plays it a little safe, but that comes with her title."
We'd love to see that look!
The stylist, who says he loves British style, particularly the Beckhams and Russell Brand, also told us that being a stylist means he hears lots of juicy secrets from his clients – but they can rest assured he won't spill the beans!
"I really hear a lot," he says. "I'm one of those people that when you meet me you feel safe and confident so they share stuff with me I know they probably shouldn't share. I'm just one of those people you like to talk to as if I'm your therapist!"
He adds: "I do have secrets and they will stay that way. I will take them to my grave because those are their secrets. I wouldn't tell a soul – no amount of money in the world would make me reveal them."
Want to know more about AJ? Check out
our chat with him about regrets, heroes and guilty pleasures here!
Chicagolicious, Wednesdays at 10pm, on Style (Sky 253)
> Read more: Kate Middleton's wardrobe must-have: a navy blazer
> Read more: Get Kate Middleton's trademark blowdry at home