Zoe Hardman always does well in the style stakes, rocking on trend looks and always stepping out with her signature glowing skin and flawless face. But how does she do it?
We caught up with Zoe, who is the ambassador for new Nature Valley Protein Bars, to find out some of her best-kept secrets.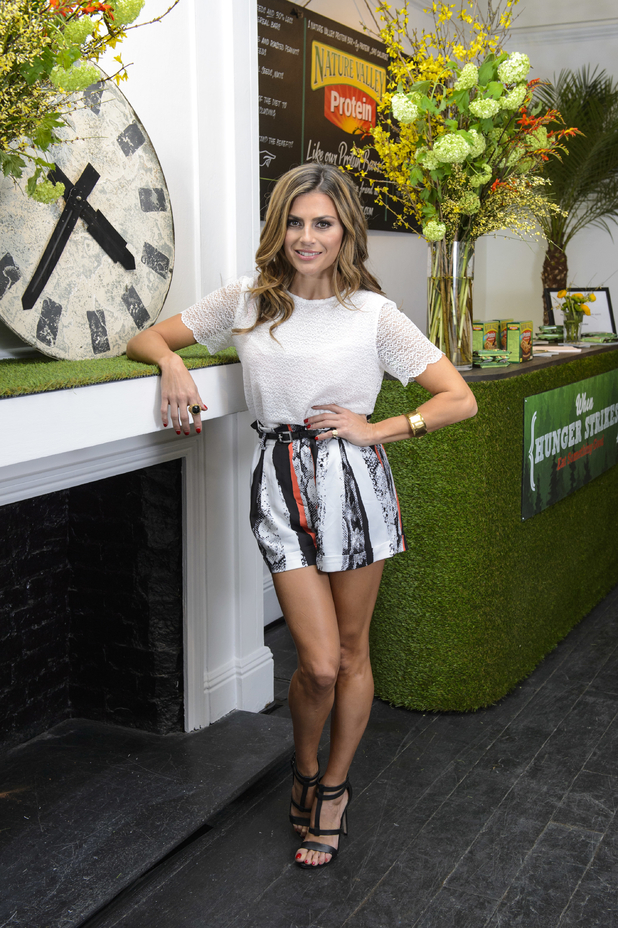 What is your favourite trend for spring/summer? What pieces will you be investing in?
I'm actually really loving the 70s vibe, lots of really cool flares and I've just bought an amazing white kind of boho-y top which I'm really liking and then maybe a hat. I'm just going to be praying for some gorgeous sunshine and get my hippy chic on! It's going to be so lovely to ditch the black and pull out some lovely whites and pastels, I really like the baby blues and soft pinks at the moment.
What is your go-to high street store?
I don't just have one, actually. I'm a massive fan of Miss Selfridge and I think River Island are really clever. I also love Warehouse pieces; their spring summer collection is just gorgeous! I think it's a little bit under-rated but I the fit always works so well on me.
What's your best fashion bargain?
One of my best friends works at Chanel and they have a sale day where they're allowed to invite one person. She took me and I managed to bag a really amazing pair of Chanel pumps. Normally they cost hundreds and hundreds and I would never have bought them, but I managed to get them for £80 – I love them!
Who's the best-dressed celeb you have interviewed?
Gosh, there's so many. I reckon it's probably got to be Angelina Jolie. I managed to grab a couple of words with her on the red carpet at Cannes 2009 and she was just immaculate. It wasn't just the way she was dressed it was her whole persona; she was like this siren goddess. She's just beautiful, quite ethereal. Also Olivia Palermo is just amazing, so immaculate and she's actually really lovely as well! So it's probably those two.
What's your bargain beauty must-have?
My facial moisturiser is
Simple Day Anti Wrinkle Cream
, that's around £8. I swear by it, my skin – especially my eyes are quite sensitive so I struggle with some brands, I just can't wear them but the Simple range is just one of the best out there! I use their toner and cleanser as well.
Best beauty tip you've ever heard and swear by?
Both my grandmother and my mum have amazing skin, my mum is in her 60s and she looks like she should be in her 40s. They have always told me the secret is water, drinking water. I drink three litres of waters every single day without fail. Everyone always jokes in my friendship group, we turn up to a party and I've got a litre of water in my handbag. I can't help it – it's like a mobile or lip-gloss, I take it everywhere!
What's your favourite mascara?
Mac Zoom Lash (£14.50)
- It's absolutely brilliant you can layer it up. I used to wear a lot of fake eyelashes and I don't any longer, I just use the Zoom Lash. You can just apply a couple of layers and get really long, lengthened and thickened eyelashes and I think it looks really natural as well.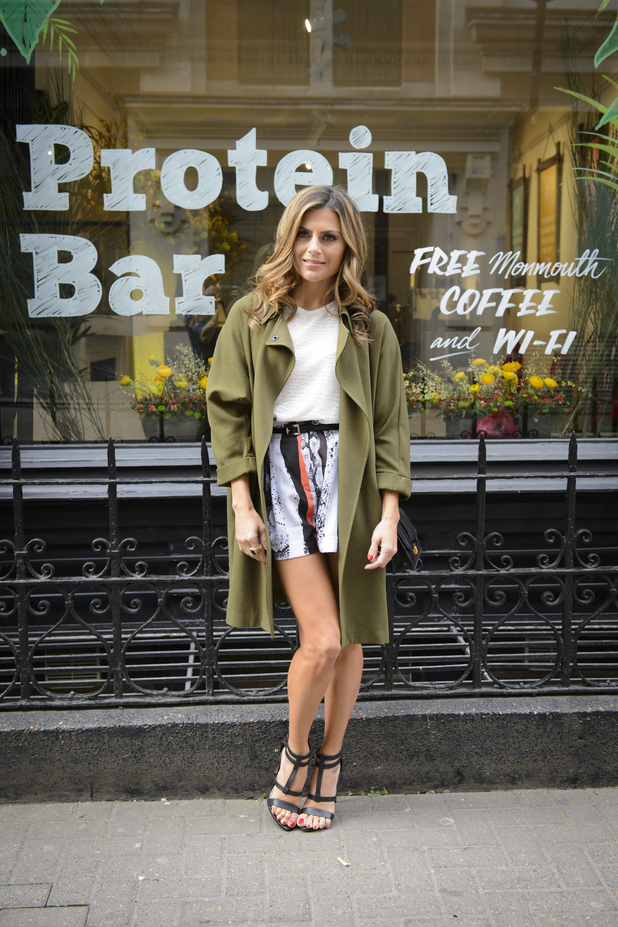 What's your dream holiday destination?
I haven't been to Barbados and I really, really want to go. So I'm hoping to go there over Christmas and New Year this year. I just love the idea of just literally lying on the beach and listening to the sound of some sort of Caribbean drums and drinking a large cocktail!
What's the one piece in your wardrobe you can't live without?
This is going to sound ridiculous but my favourite shoes of all time from Lanvin. They're the most beautiful things I've ever seen so I would be devastated if anything happened to them!
Heels or flats?
Oh always heels – I was born in heels!
Hair curly or straight?
Always wavy, I love that wavy look. My hair has got a natural wave in it so its just easier to keep that than having to straighten it everyday.
Lipgloss or Lipstick?
Oh lipgloss.
Who is your style icon?
That is a hard one... I think somebody like Chloe Sevigny, she always looks amazing, or Diane Kruger, she always looks outrageously beautiful. Or somebody like Louise Roe, I always look at her Instagram and go 'oh what's she wearing, she looks great'. So yeah, there's a few people.
Who's the hottest male celeb you have ever interviewed?
Well I haven't interviewed him but I have crossed paths on the stairs – I literally nearly tripped down three stairs cause he's so handsome! It's Henry Cavill. I mean what a total mega babe he is!
We couldn't agree more, Zoe!
For more info on Nature Valley Protein bars visit www.naturevalley.co.uk
For exclusive competitions and amazing prizes visit Reveal's Facebook page NOW!