Rochelle Humes has spilled the beans on her top style tips and her ultimate outfit for date night with hubby Marvin!
The Saturdays singer has been firmly on our style radar for years, and she's even cemented her status in the fashion world by launching her own clothing collection for online retailer Very.co.uk.
Rochelle chatted to
Reveal
about how her wardrobe has changed since becoming a mum, plus her worst fashion disaster and the £4.95 false lashes she just can't live without!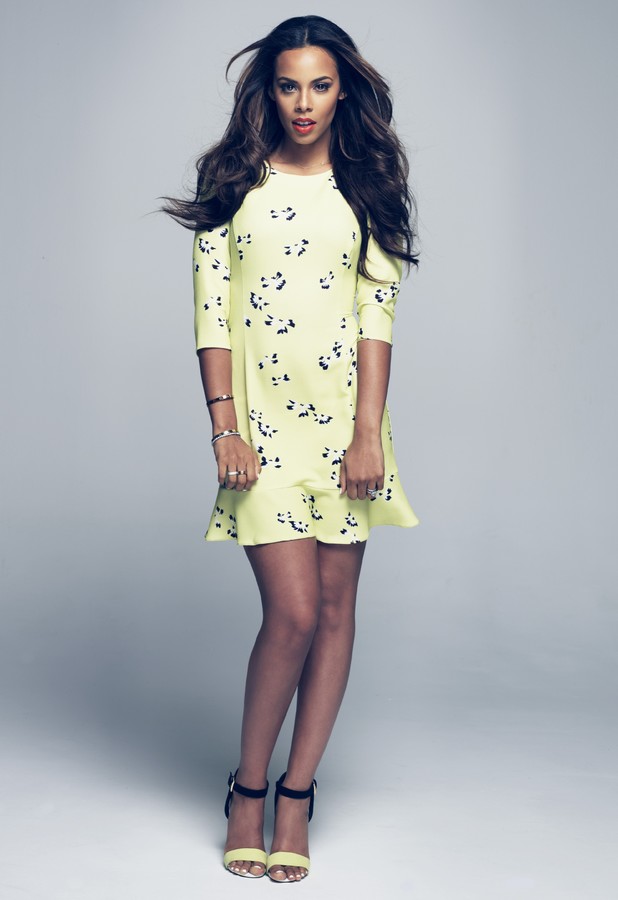 You always look amazing, but is there anything you won't wear?
"Nothing too oversized. You know some people look great in a big baggy shirt, but that is just not good for me. I just think it doesn't flatter me, I reckon you have to be teeny tiny to get that whole 'off-the-shoulder' thing, but it's not good for me!"
So what kind of shapes do you prefer to wear?
"Anything flattering. Anything nipped-in at the waist, that's very important. Always accentuate that waist! And if I'm going to have the legs out then I cover up a bit more everywhere else."
Has being a mother changed your style?
"Yes, it's definitely changed the rules for me on what sort of shapes and cuts I do wear and should wear, and my body has changed. I think it's changed how I put things together too. No more belly tops! I quite like the whole pencil skirt and crop top look, with a bit of a gap on your midriff - just a bit! Because the mummy tummy is further down, so that little bit under the bra is fine!"
You definitely don't have a tummy!
"No I do, I just dress it really well. I've had a daughter, it's fine, I'll go with it. It's not huge but it's just a little pouchy!"
Which part of your body do you like to emphasise the most?
"After having my daughter I was always in jumpsuits, because I liked to show this bit near my collarbones. And jumpsuits are easy to wear, you don't have to think of an outfit because it's all in one... like a Babygro!"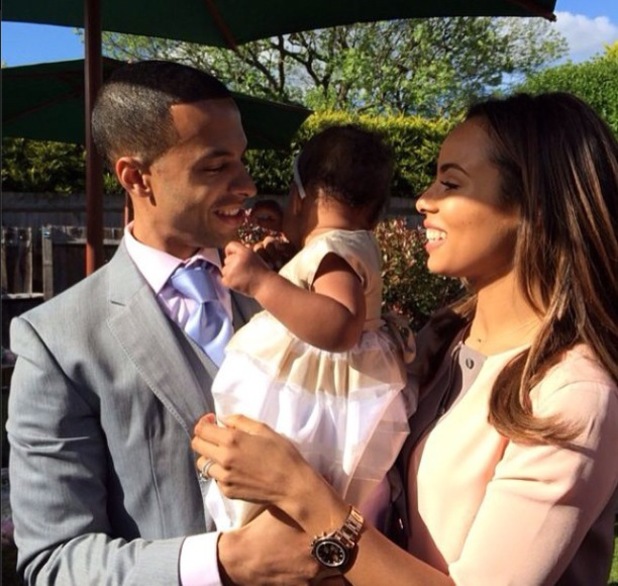 What's your ultimate outfit for when you and Marvin have a date night?
"I always wear a dress, I like a dress on a date. Although, saying that, I like a dress now I'm with him, but if I was dating him I'd probably try to act a bit more like I didn't care... so maybe jeans and a top! [Laughs] Now we're married I'm like, 'I can wear what I want!' So definitely a little dress, something quite feminine."
Do you enjoy getting glammed up for date night?
"I love it, I love nothing better. Although now we've got a daughter it's a lot of make-up-in-the-car jobs, rushing around! But I always know I've picked my outfit."
Does Marvin ever help you pick your clothes?
"I won't let him completely choose, but he helps me if I say, 'This one or this one?' I already like them both, so I don't really care! That's as much as I'll let him help."
Is he actually helpful though? You know what boys are like...
"It depends if the football's on, if I'm honest [laughs]! He is helpful but he is a typical man at the end of the day, he's not going to be excited by a new pair of shoes, which I really do get excited about. I don't expect him to be, but just agree with me at least!"
What's been your biggest outfit disaster?
"Anything in my teens was never good, and sadly a lot of it is documented because I was in S Club Juniors. Around that time I wore a lot of flares... ewww! I wore a lot of bizarre stuff. I remember I had these corded flared trousers in a mustard colour, they were horrendous!"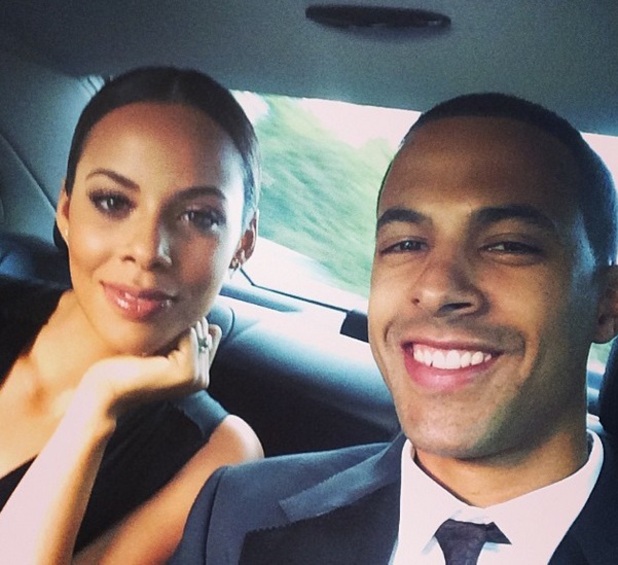 Whose style do you most admire in the band?
"I really like them all for different reasons, but I love the fact that Vanessa [White] can wear the crazy stuff which looks so cool on someone like Rihanna. I would never pull it off, but she can. She's got that thing going on, she can just throw anything together and it will look fab. I admire her style for that reason, I'm a little bit more laid-back and pulled-back with it, but I love the fact she can go for it. It would look totally different on me though, it would be like, 'Wow... what's she turned up as?!' But Vanessa just looks really cool."
What's your ultimate style tip?
"Always dress for your own body. Fashion can come and go but your body doesn't change, so you need to make sure you dress to suit yourself. Say the trend is a neon piece, like a certain dress, you can just get a neon bag and still be on-trend with a little accent, rather than going the whole hog."
Your make-up always looks flawless - what are your must-have products?
"I do like my make-up. I like
MAC Eyeshadow in Texture, £13
, I use a lot of MAC actually because whatever my make-up artist uses on me, I go out and buy it. Although it never looks the same when I do it myself! I like
MAC Lip Pencil in Boldly Bare, £12.50
, it's a nude, and
MAC Lipstick in Shy Girl, £15.50
. Also
Sisley Nutritive Lip Balm, £42.50
, is unbelievable, it's really nice to just put a little lip liner on and use that over the top. I learnt all this from my make-up artist, by the way! And
Ardell Demi Pixies False Eyelashes, £4.95
. Apparently they're discontinuing them though, so you can't get them everywhere, but you can get them online still."
Oh no - you'll have to buy them in bulk!
"I know, I have! I went on an American website and had a big box sent to my house. I had to, they're my favourite!"
Rochelle's collection is available to buy now at Very.co.uk, with prices ranging from £25-£59 and sizes ranging from 8-20.
Check out Rochelle's summer '14 collection below:
Copyright: very.co.uk
What do you think of Rochelle's collection? Let us know by commenting below as the best comment across the site each week wins £50!
Got an iPad or iPhone? Reveal Mag is specially designed to fit!
Reveal is now on Google Plus! Join us here for the latest pictures, fashion and celebrity news!