TOWIE's Gemma Collins has earned a name for herself in the fashion industry after winning the award for Best Designer in the British Plus-Size Awards.
Now she's back with her fifth clothing collection, and it's packed with summery florals, sexy lace frocks and fierce animal print kaftans.
Reveal
caught up with the reality star to discuss her new spring/summer '14 range, along with her tips for feeling body confident and why women in the supermarket inspire her.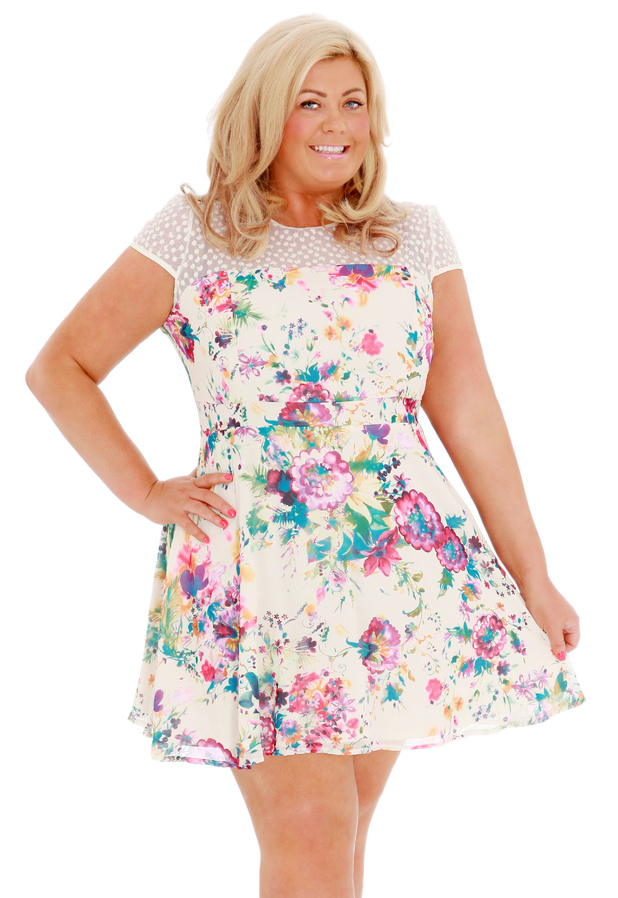 Tell us about your new collection?
"It's my fifth collection and it's full of bright, amazing colours. I'm flying the plus-size flag for all the curvy, gorgeous women out there! I'm really proud of the collection."
Where do you get your inspiration?
"From everyday women that stop me in the supermarket and chat to me. They come up to me and say, 'Oh Gem, thank you so much for doing plus-size clothing, you've changed our lives. You've made all bigger women out there feel accepted in society.' It's a wonderful feeling, very overwhelming."
What's your dream for your collection in the future?
"I would love to one day have a couture collection, but I'd still want to keep my prices down."
Which pieces from the range will flatter which figures?
"All of them are flattering on every figure, and they're all designed to pull you in at the waist. If you're an apple shape, I've got pieces that are cut slightly differently. Not everyone wants to wear dresses so I've got lovely tunics and kaftans. As a bigger girl you can't really get shirts that flatter you, so I've got the
Lucerne
top, it's a lovely tunic-style top. It's like a shirt but without the buttons, it's really flattering for women who are big busted."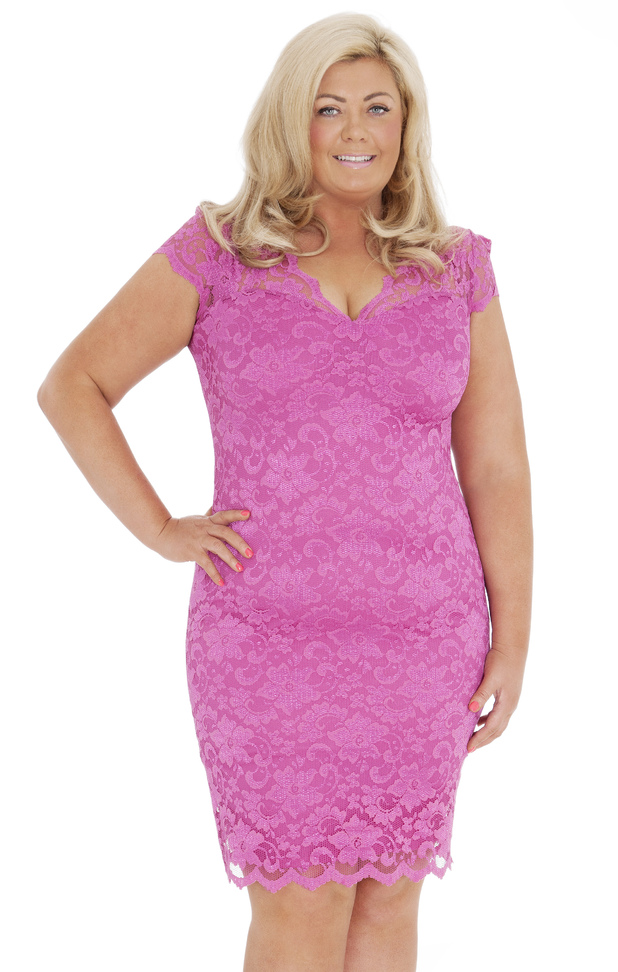 What advice would you give to people who don't feel good about their body?
"Just because you're big, don't let it get you down. It takes time to lose weight, it's not a five-minute thing. The reason why my collection is doing so well is because women can log on to my site and buy flattering outfits. I've brought plus-size back to being fashionable, there's no excuse to be down! It doesn't matter if you're bigger, you can still make the most of yourself and be glamorous."
If you feel a bit down one day, how do you get yourself out of that mindset?
"I just take one look at my collection and pick out the boldest, brightest top because I know it will flatter my figure. Then I put on some bronzer, stick my lipgloss on, boost my hair up and I'm ready to go!"
Lots of your TOWIE friends have clothing collections, are there any in particular which you love?
"I really support all of the girls in the show with what they do, and all our collections are very different. I champion all the girls to do well, I love their different styles."
What outfit would you wear on a first date?
"I would wear
Cuba
, it's a dress from my collection. On a second date, depending on where I'm going, I'd wear a kaftan-style tunic top with some white trousers or leggings, or jeans. And a nice pair of heels!"
Summer is coming up - any tips for feeling confident in your swimsuit on holiday?
"You have to make the best of who you are. I've got a swimwear range coming out actually. You've got to do everything you can to look and feel amazing. It doesn't matter what size you are, as long as you're confident and you believe in yourself, you'll always look good."
Any other ventures in the pipeline?
"I don't think it's good to be a jack at all trades and a master of none. The clothing, for me, is where I want to stay. I love doing my collection and I love being on
TOWIE
. I would look at other opportunities, but I'll stay in
TOWIE
for as long as they need me. My fans have been following me for three years so it's nice to give them an insight into my life. The new series and the Marbella special will be very exciting for me, and it will be nice for all my fans to see them."
So you wouldn't quit TOWIE to concentrate on your fashion?
"No, at the minute I can still do both. I work hard on my fashion, I get up at 4am or 5am most mornings and I do all my work then. I can still do both, it's not a problem."
Gemma Collins' SS14 Collection is now available from www.gemmacollisnofficial.com.
What do you think of Gemma's new collection? Let us know by commenting below as the best comment across the site each week wins £50!
Got an iPad or iPhone? Reveal Mag is specially designed to fit!