What happens when Lady Gaga tries to get into the back door of her hotel without anyone noticing?
Why, she apparently gets all grumpy when all the paps turn up and snap her in her bizarre outfit. As they would do.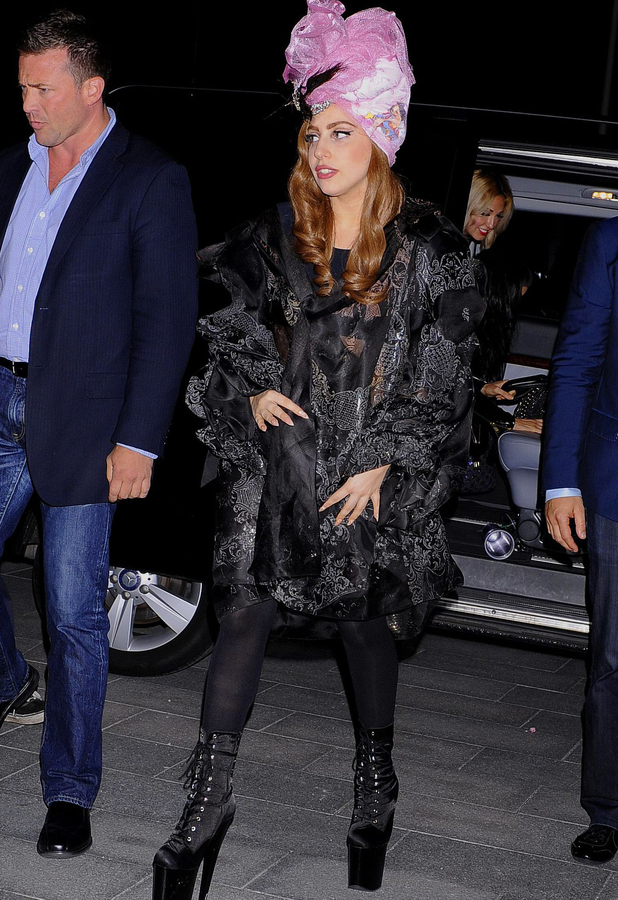 In their defence they'd have been rude not to try and get a pic of this daft creation. Note to Gaga: maybe try an outfit that's slightly less barking next time you're trying to go incognito!
Gaga has been spotted out and about in Stockholm, where she is on tour, wearing spectacularly daft turbans.
During the day, she debuted what looked like a pink panscrubber attached to a baby's disposable nappy with a Princess on it, decorated with a random necklace, a black coat and towering platform lace-up boots.
For the evening, the 'Born This Way' singer opted for a lighter shade of pink turban with a white fur coat, cream lace-up boots and a mirrored clutch. No wonder the hotel staff reportedly weren't opening the door at first. They must've got a bit of a fright!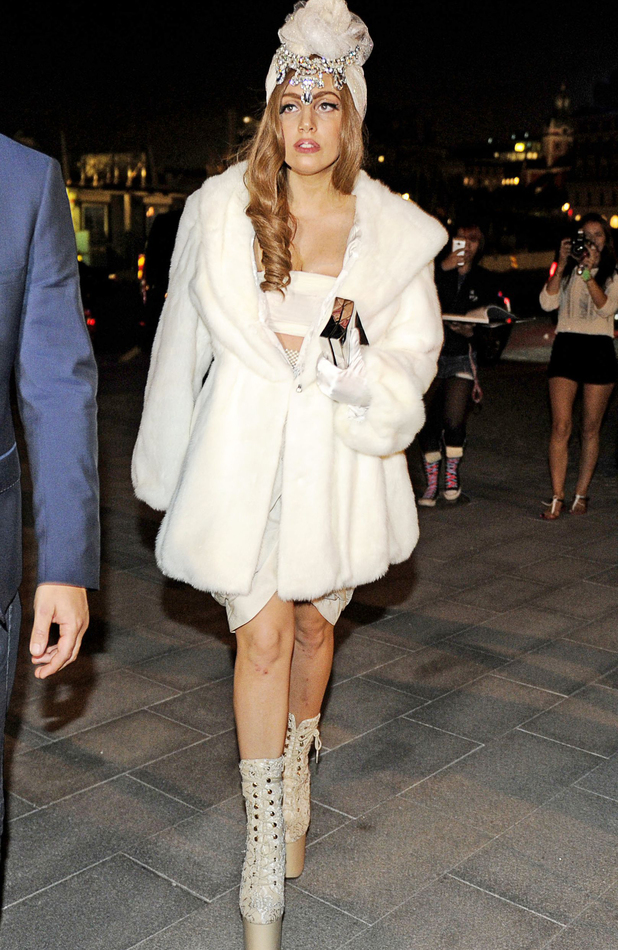 Gaga rattled on the door and and shouted "Let me in," according to the
Daily Mail
, before staff reportedly realised she was there and opened the door.
The "Born This Way Ball Tour" is an extravaganza which will thrill all her fans. As many as 14 outfit changes, a bit of Madge style bottom displaying and Gaga on a bicycle are on the agenda.
Gaga brings her world tour to the UK next month, where she will perform at Twickenham Stadium and Manchester Arena. Lock up your hotels, Gaga's in town!
What do you think about Lady Gaga's outfit? Let us know below!Read more: Lady Gaga looks glamorous in blonde wigRead more: Lady Gaga speaks out in support of Prince Harry