Reveal
met up with
Gok Wan
at the launch of his latest shapewear collection for
Simply Be
. Here are his top tips for finding your perfect bra online!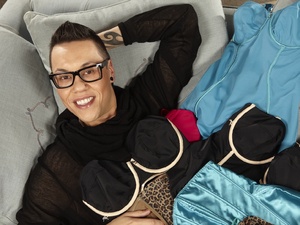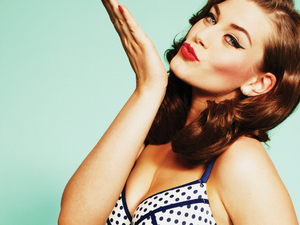 What are the biggest mistakes women make when buying underwear?
"They don't buy any, that's the biggest mistake!" says Gok. "A lot of women are wearing the same bras they've had since they were 13, and they forget that their bodies have changed. You think you're still fitting into the same underwear but all the elastic has gone, or you're literally on the last hooks. So you do need to update underwear."
So what are your top tips for underwear shopping?
"Buy underwear that you feel comfortable in, and buy it for two reasons - for controlling your curves or for sex! Buy underwear for different parts of your life. Make sure you've got some basics and some sexy pieces and don't be afraid of using underwear as outerwear."
And what should every woman have in her underwear collection?
"Two bras, definitely a minimum of two bras! One body, one slip, one pair of French knickers, one G-string or thong for the right dress. Control underwear throughout. And a gorgeous smile!"
How can you make sure you're buying the right size if you're shopping for a bra online?
"Measuring yourself is tricky so get your girlfriend or sister to measure you as per the guidelines on the website. If it's your first purchase, buy the size you think you are, and the size above and below as well. Whichever ones don't fit you can return."
Watch our full video interview with Gok here:
Gok's latest collection for Simply Be is available to buy online at
SimplyBe.co.uk
, from 20 July 2012.
How often do you update your underwear drawer? Let us know below.