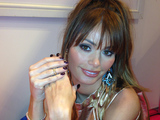 The Only Way Is Essex's Chloe Sims always has her finger on the pulse when it comes to fashion, so who better to blog her favourite outfits from the week for Reveal?!Outfit one: Fresh floral chic
I wore this outfit for
Sunday Side Up
, which is a fun, live chat show that I attended with my co-stars James 'Arg' Argent and James 'Diags' Bennewith. I absolutely loved wearing this dress from Zara, as the length was great for daytime TV and the high neck is bang on trend. It was sophisticated but still really stylish and of course the floral multi-coloured pattern gave it the chic factor! It was also very flattering and quite figure-hugging too. I didn't feel cold in it because even though I had no tights on, the dress was long-sleeved, so it was perfect for a chilly morning.
To dress it down a little, I wore a pair of black open-toe shoe boots from New Look. It's got a small heel and so it was really comfortable to walk in, which is always a bonus! I love the detailing on this boot, especially the gold zip running down the front.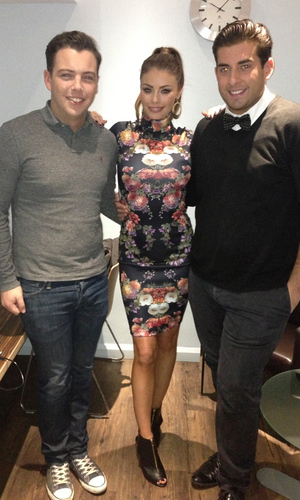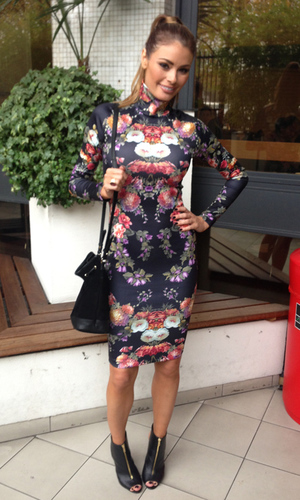 I accessorised my look with some chunky gold hoop earrings from New Look, which were a bargain at £1.99 and a gold ring, also from New Look for £5.99. I decided to style my hair in a high ponytail so that I didn't lose the neck of the dress, as just having it out would have covered up the neck detail. I also went for a strong make-up look and put on some eyelashes to emphasise a bold eye look. Being on the show was great, and I just felt so comfortable in what I was wearing.
Outfit two: FunkyOffish floral
I put this look together with the
FunkyOffish trend in mind that I first mentioned in my blog two weeks ago.
I was popping out for dinner, so I wanted to feel warm and not too over dressed, but at the same time, I still wanted to look stylish and feel confident. I wore my hair with a loose curl and put on a bit of make-up with some lip gloss. I chose a cropped floral jumper with a burgundy floral pattern, which I got from New Look for £24.99. It was really cosy and warm, and it didn't look frumpy because it was cropped. I teamed it with a black skirt from Zara, which cost me £29.99. It's a really nice skirt, and quite flattering for long legs too. I love the lace trim on the hem, as it really dressed up my outfit.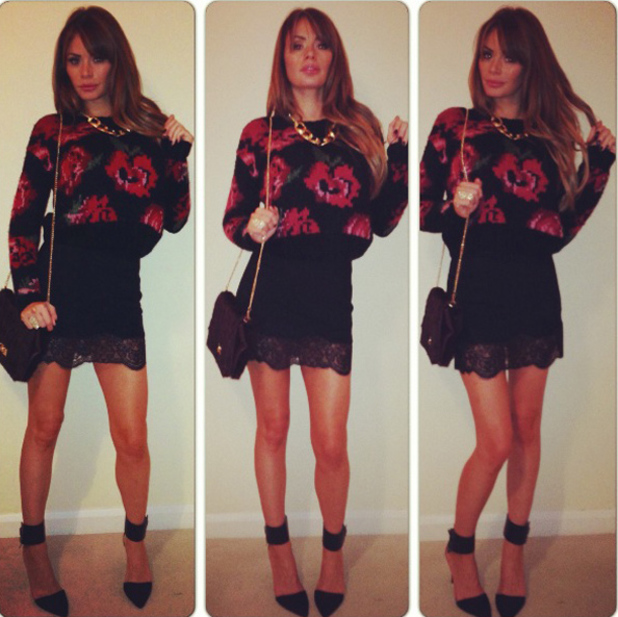 I then added some chunky gold jewellery. I wore a necklace from New Look, which cost £5.99 and a shield ring for the same price. New Look is a great place to buy fashion jewellery, and it can really make a casual outfit quite glam if you choose the right accessories! To tie it all together, I wore my sexy black heels from Zara. They were a bargain and only cost £29.99. I love wearing them and it's got a wide ankle strap, to make the outfit look more classy. I then wore a burgundy faux fur clutch bag with a gold chain and gold clasp, which was another item from New Look. I wore this bag as it added more texture to my outfit. I must admit, I'm loving this new trend! My look is a mix of formal, casual, urban and chic, wool, lace and faux fur. This is what FunkyOffish is all about, just mixing it up and seeing what cool creations you come up with.
Outfit three: Metallic retro
I'm actually rocking this look today as I'm in Glasgow promoting my Starship Tanning range and products at a showcase called Girls Day Out. I love this outfit, especially my dress, which is bang on trend! I got this faux leather dress from Lavish Alice, which cost me £55. A dress like this really stands out, so less is more in this case. I love the leather look metallic gold, and the distressed-style material. It's got a rose-coloured zip and a cropped torso bit too.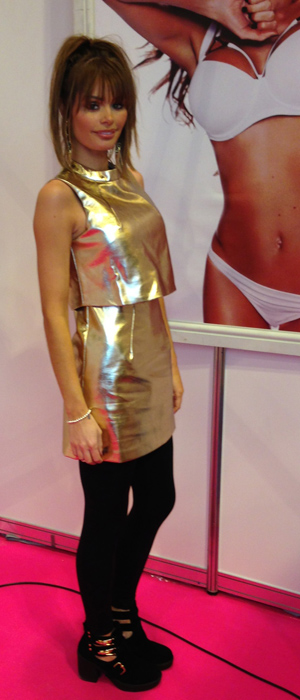 The cute polo neck makes the look a bit vampy, which I love. I dressed it down with some thick black tights and black chunky buckle boots that cost me £34.99 from Heelberry.com. My tip for this week is to invest in some good tights! Word on the street is that 10 denier tights are BACK! So, wave goodbye to thick ones, and invest in some delicates tights instead, which will bring most looks up to date.
Which of Chloe's outfits do you like the best? Vote in the poll below!
Watch Chloe Sims on The Store on Sky Channel 642, Freeview Channel 39 and Freesat Channel 809 promoting her Chloe Sims Starship Tan or check out the website. TOWIE is on Wednesdays and Sundays at 10pm on ITV2.
Got an iPad or iPhone? Reveal Mag is specially designed to fit!