Madge's new topless shots have divided opinion. Kim Kardashian West and Jordan are big fans, while Annie Lennox says she's just attention-seeking. So was she wrong to bare her breasts at 56?Yes, says Sarah Welsh, 37, journalist
"Ahh, the latest Hollywood craze for putting it all out there – literally. First there was Kim Kardashian West's bottom and now we've got Madonna's boobs in her latest photoshoot.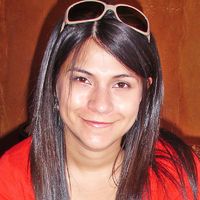 Of course, Madge isn't so much jumping on the bandwagon here as climbing back on it – after all, she was one of the first to shock through nudity and thrusting her sexuality in our faces back in the 80s.
But what's changed since the early days of her career isn't so much her age – she looks damn good for 56. No, it's the fact that she's now a mother of four. I'm not a prude, neither am I ageist, but as a mum myself I know that once you have children, you factor them into every decision you make in life. Frankly, you have to wonder if Madonna's done that here.
Call this art, 'pushing the boundaries', whatever, the fact is, do her children really need to see pictures of her draped over furniture in a sexually suggestive manner with her breasts hanging out? At best they might be embarrassed, at worst they could be mercilessly picked on because of these photos.
I think, as a parent, Madonna could have left more to the imagination. It's a bit like me picking up my three-year-old from nursery, clad only in a skimpy boob tube.
It's classier to keep a bit more covered up, in my opinion. I think you can provoke reaction because of how you carry yourself, setting a great example as a businesswoman, or intelligently conveying a strongly held opinion.
That's why I admire famous women such as Emma Thompson, and I doubt you'd ever catch her posing like this."
No says Kim Willis, 32, freelance writer
"I've got news for you, world. We were all born – whisper it – naked. That's right. NAKED. But somewhere along the road to 56, it becomes inappropriate to show off anything more than an arm or a leg. The fact is, women in their fifties are still women and have every right to celebrate their bodies in the same way a 25-year-old can.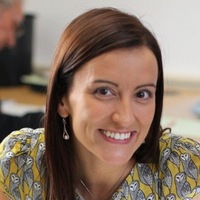 I don't care how old you are, if you want to get your baps out, I applaud you. My 40-year-old sister wears catsuits and looks super-hot while doing it. Because it's not about your age, it's about how you work it. An awkward 20-year-old would look much more cringeworthy than a sexy 40-year-old in the same outfit.
A 40-year-old should be allowed to wear a catsuit and a 56-year-old should pose naked if they want to – and not just if they've worked out and look fit as fiddles in their birthday suit. A woman should always own her sexuality.
What a boring world it would be if all women felt that, upon reaching 50, they had to hang up their bustiers and leather gloves, grab a twin set and pearls and retire their sexiness. The world needs Madonna. We need her topless, because it's about so much more than boobs. It's about women doing whatever they want, at whatever age they happen to be.
I don't see her kids complaining. They know they should be proud of their mother – a beautiful woman, a cultural icon, and a feminist who has always moved goalposts. I can't wait to see what she's doing at 70. You can be damn sure it won't involve a cardigan and for that, Madonna, I love you."
Should Madonna put it away now?
NO! Why should she?!
55.07%
Reveal is now on Google Plus! Join us here for the latest pictures, fashion and celebrity news!